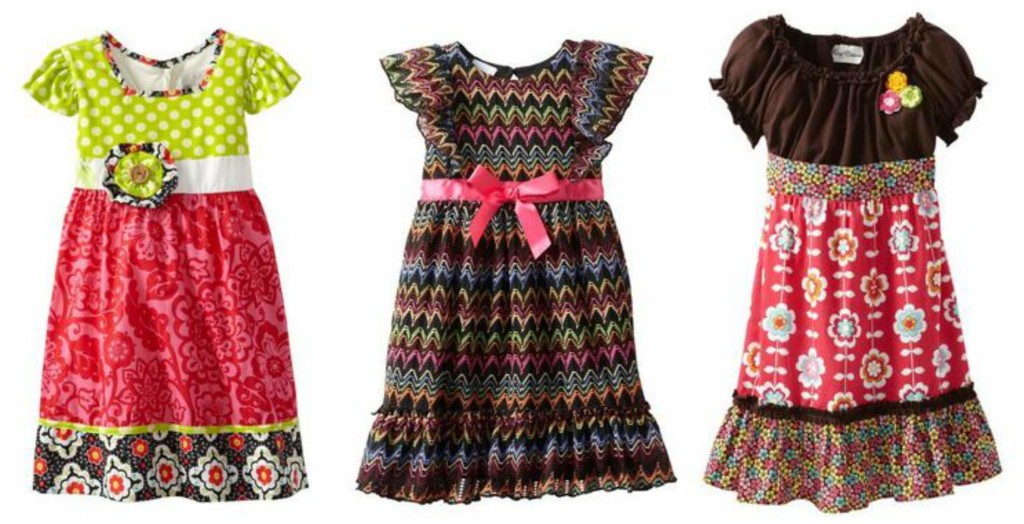 Lately my daughter is always begging to wear dresses when we are getting ready to go away. Unfortunately she has a very small selection of nice dresses hanging in her closet so I was happy to find these cute girl dresses on Amazon. The best part is all three of these dresses are on sale for under $12.00 each! If you have shopped for dresses anytime recently then you probably already know that nice dresses are expensive but with this Amazon deal you will be paying very little out to score some nice girl clothing.
The Rare Editions Girls 2-6X Print Dress is priced at only $11.80 (reg. $59).
This Nannette Girls 2-6X 1 Pieced Zig Zag Bow Dress is on sale for just $9.20.
And the Rare Editions Girls Bodice To Mixed Print Dress is just $10 (reg. $50).