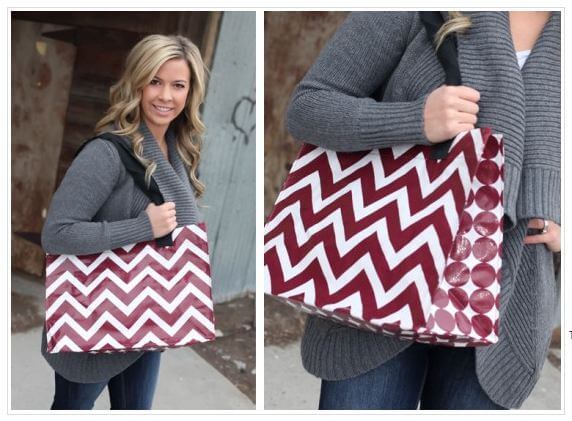 Today on Modern Penny you will find Chevron Tote Bags priced at only $3.99. Shipping is $2.99. I love bags and these totes look perfect to use at the beach or pool for towels and other items.
This tote bag will quickly become one of your favorite go to bags!  Use it for shopping, taking a picnic to the park, or as a stylish way to tote all your poolside accessories.  Each chevron tote bag has wide nylon straps for easy carrying and a large roomy interior.  Each bag measures 12.5 H x 18 L x 7 W
Choose from four stylish colors:
Houndstooth
Maroon & White Chevron
Red & Black Chevron
Blue & Yellow Chevron
Get your Chevron Tote Bag here as this offer is good 2/21.