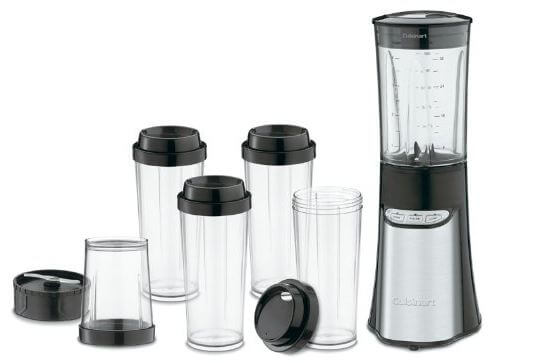 Get a
Cuisinart SmartPower 15-Piece Compact Portable Blending/Chopping
System for only $39.45 (reg. $130.00) + free shipping!
Meet the Cuisinart SmartPower Compact Portable Blending/Chopping System – the slim and trim powerhouse that does it all! Use the streamlined blender jar to make smoothies in a flash! Mince herbs in the chopping cup and whip up custom drinks right in the travel cups – we've included four of them so everyone can have their favorite!
Designed to fit anywhere, the Compact Portable Blending/ Chopping System delivers big-blender performance, with a 350-watt motor and the ease of single-hand operation with the user-friendly electronic touchpad! Stainless steel accents create an attractive, fashionable addition to any kitchen. New BPA free Tritan™ from Eastman co-polyestor is used for the all vessels – blender jar, chopping cup and your travel cups. They are all shatter resistant and dishwasher safe. A real timesaver, cleanup and maintenance become simple chores.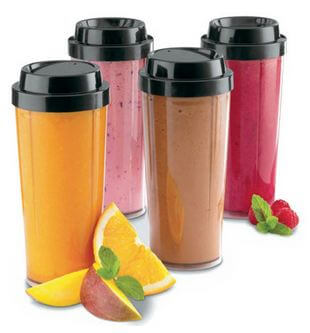 Product Features
• Sleek electronic touchpad with LED indicator lights
• Powerful 350-watt motor
• High, Low and Pulse controls
• Standby mode; safety interlock and auto stop features
• BS housing with stainless steel front pane
• BPA-free Tritan 32-oz. blender jar, 8-oz. chopping cup, and set of four 16-oz. travel cups
• Patented ultra-sharp stainless steel blades
• Two interchangeable blade assemblies: blending blade and chopping blade
• Recipe Book
• Dishwasher safe
• Limited 3-year warranty
Get your Cuisinart SmartPower Blending/Chopping System here while it is at this super low price. Please double check the price before purchasing, as prices can change quickly on Amazon.
googletag.cmd.push(function() { googletag.display('div-gpt-ad-1408312006346-4'); });