I was provided with complimentary products to facilitate this post. Regardless, all opinions expressed are still 100% my own.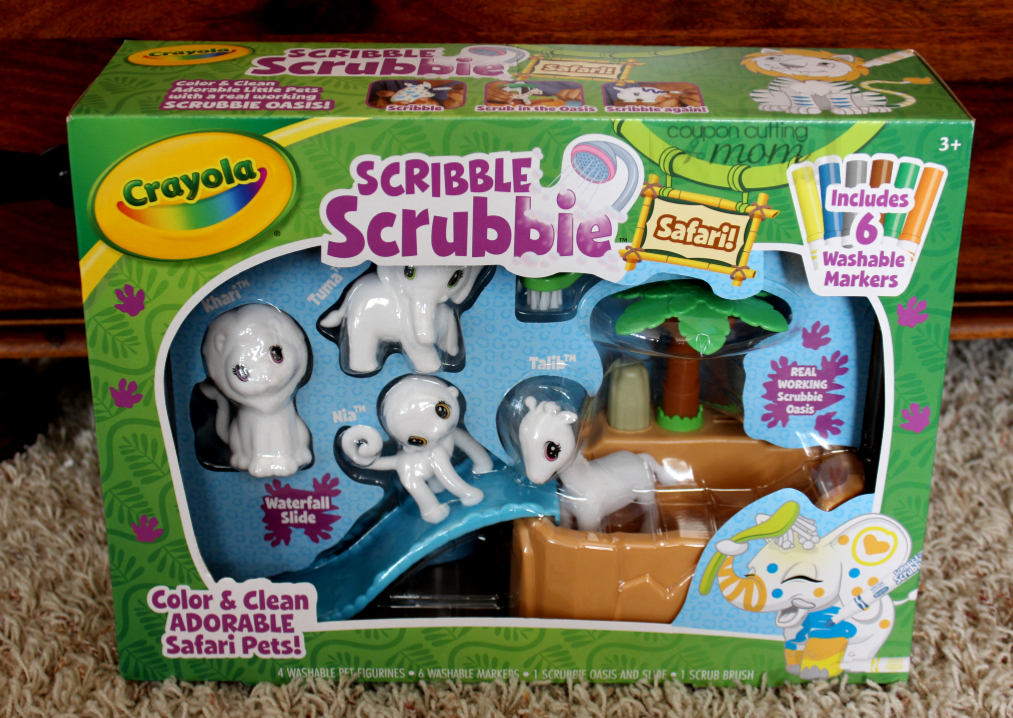 Creativity Gifts This Holiday – Crayola Scribble Scrubbie Safari and Spin and Spiral Art Station
This holiday season, as usual, you can count on Crayola to have the best creative gifts for all the kids on your list. Below I'm highlighting two of our favorite Crayola items this season.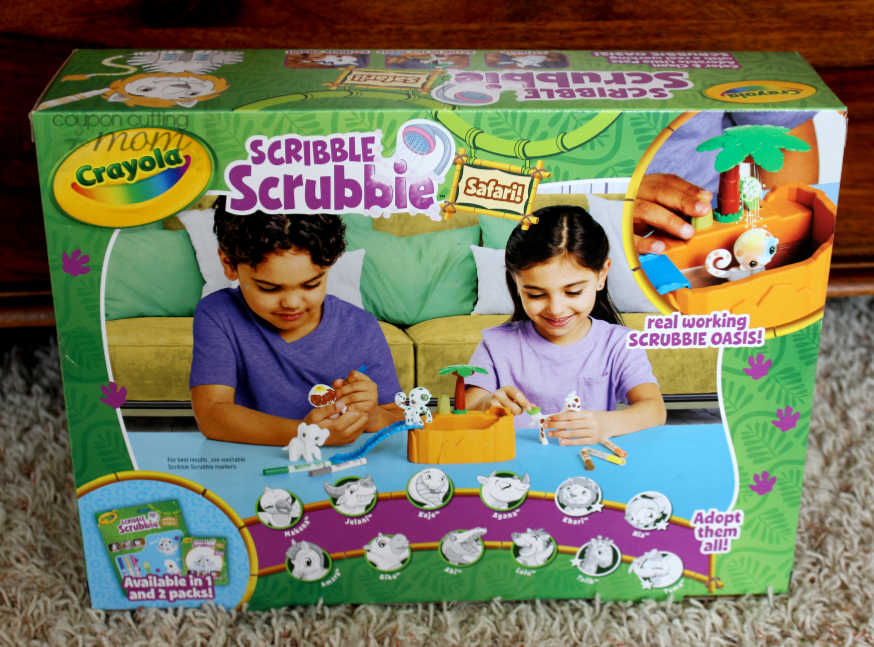 The new Crayola Scribble Scrubbie Safari is perfect for all would-be groomers! This fun set allows kids to color and customize the super cute little pets, then wash and decorate them all over again! From polka dots to blocks of bold color, the colorful coat option are endless and gives kids the tools to turn pet grooming toys into something right out of their imagination. And the best part is they can wash their pets in the kid-powered oasis tub and color them all over again and again.
Each Scribble Scrubbie Pets Safari set includes Khari the Lion, Tuma the Elephant, Nia the Monkey, and Talib the Giraffe. Also included in this set are size Scribble Scrubbie Washable markers (Orange, Yellow, Gray, Green, Blue, and Brown), a scrub brush, and the fun kid-powered Palm Tree Tub with a slide.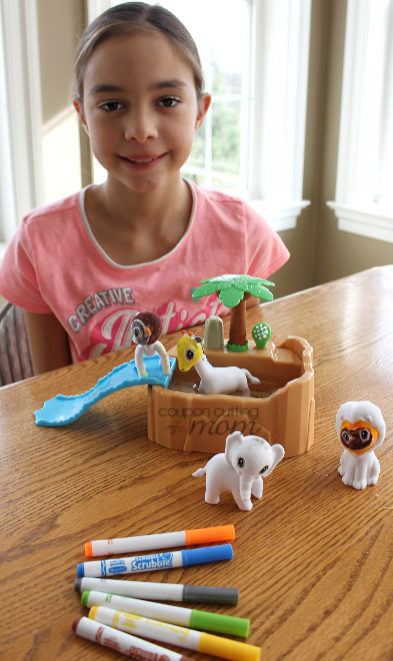 The creative fun never ends when you gift the Crayola Scribble Scrubbie Safari this holiday season. Kids will have plenty of imaginative playtime with these pets as they can be colored over again and again.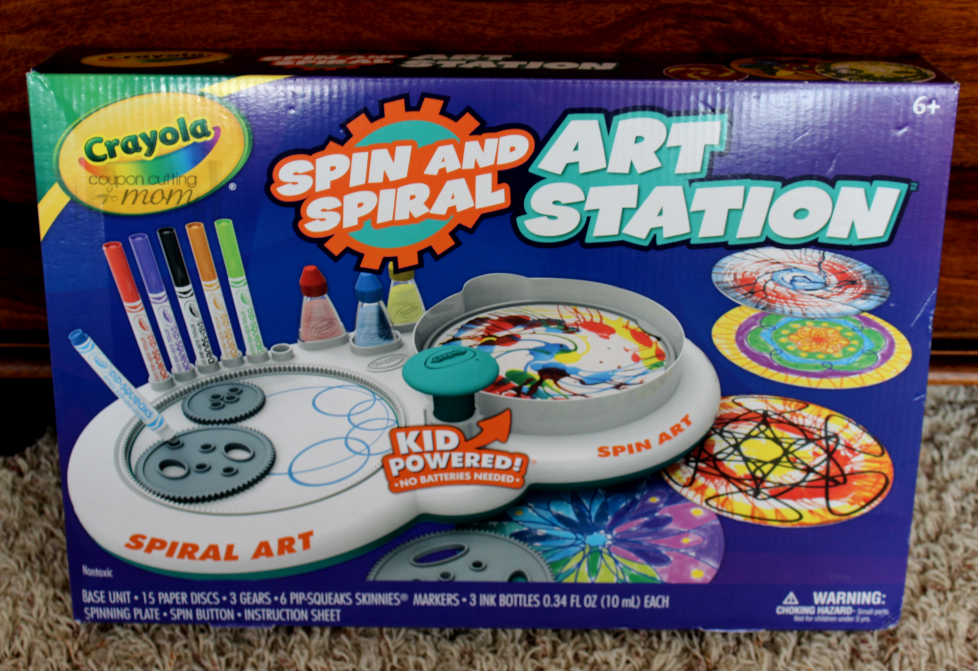 Introducing the Crayola Spin and Spiral Art Station! My 11-year old loves anything to do with art, drawing, coloring, etc. so she was very excited to give this Crayola Art Station a try. With this two-in-one station, kids can create splatter art on one side, and spiral designs on the other, and the best part about this toy is it doesn't use any batteries, so unlimited unplugged creative fun for the kids!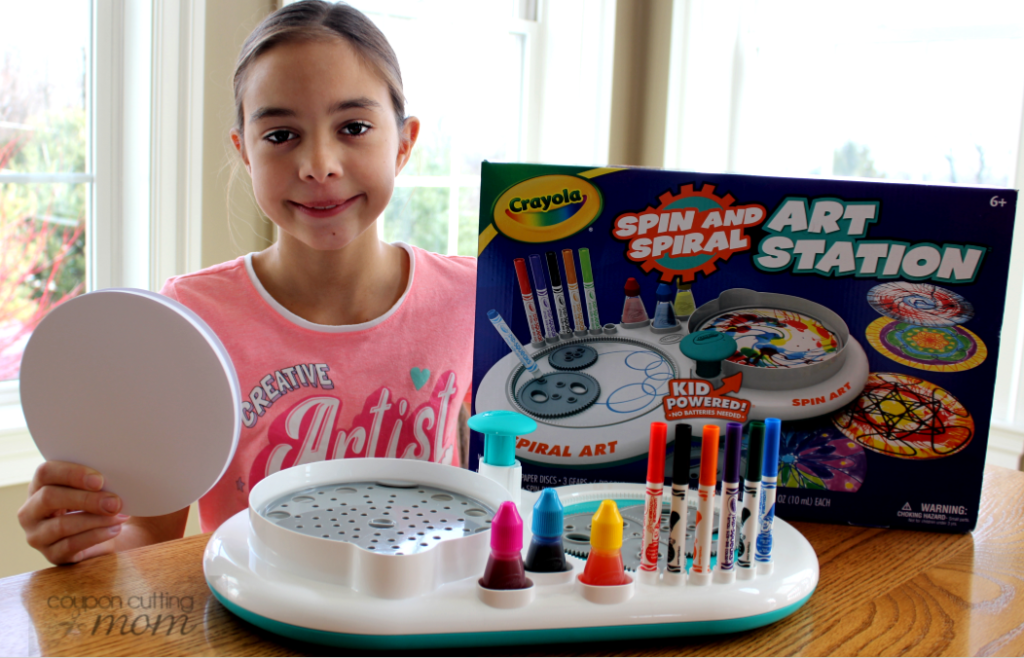 Your Crayola Spin 'N Spiral Art Station will include 3 Spiro Gears, 6 Pip-Squeaks Marker, 3 Ink Bottles, 15 Paper Discs, the base unit, and instructions. This station is geared for kids ages six years and up.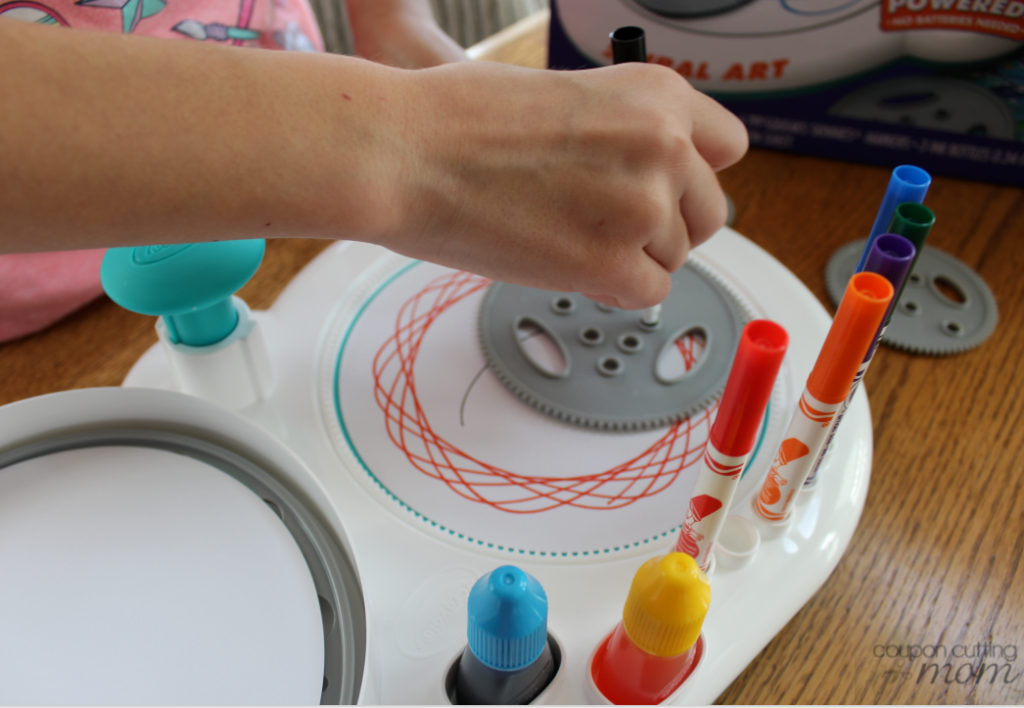 The color and shape combinations are endless with this art station. What is more fun than spinning out some wild random paint art?! Or better yet gear up for some awesome art projects when you create combo designs using both the spiral side and the spin side. There are fifteen paper discs included in this set, and we discovered when these are all used up, it is easy to make more discs simply by cutting out the center of a paper plate.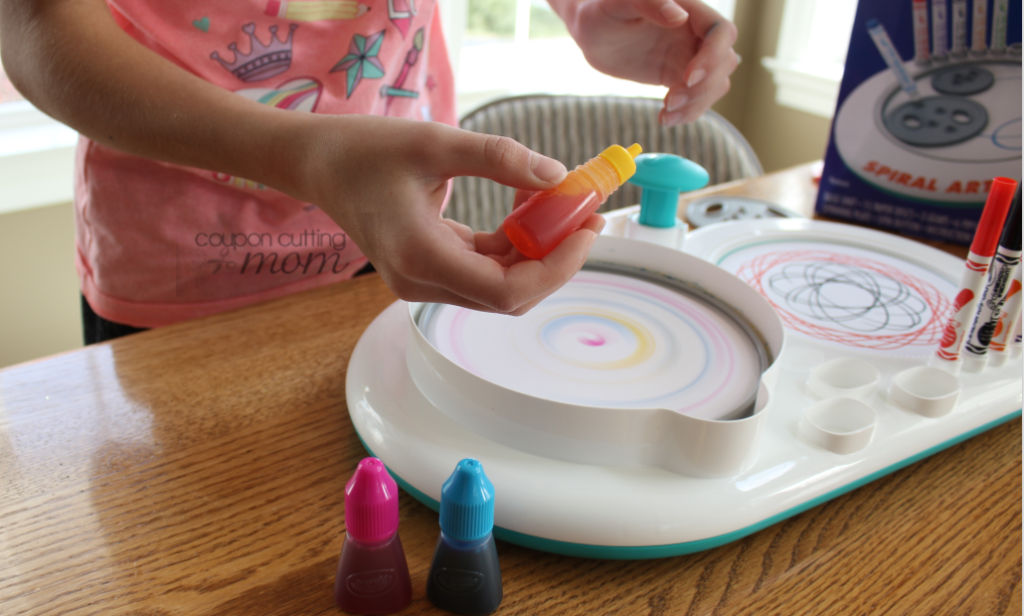 Get the Crayola Spin 'N Spiral Art Station for the kids on your shopping list who love all things related to art. This set will provide hours of creative, colorful unplugged fun.