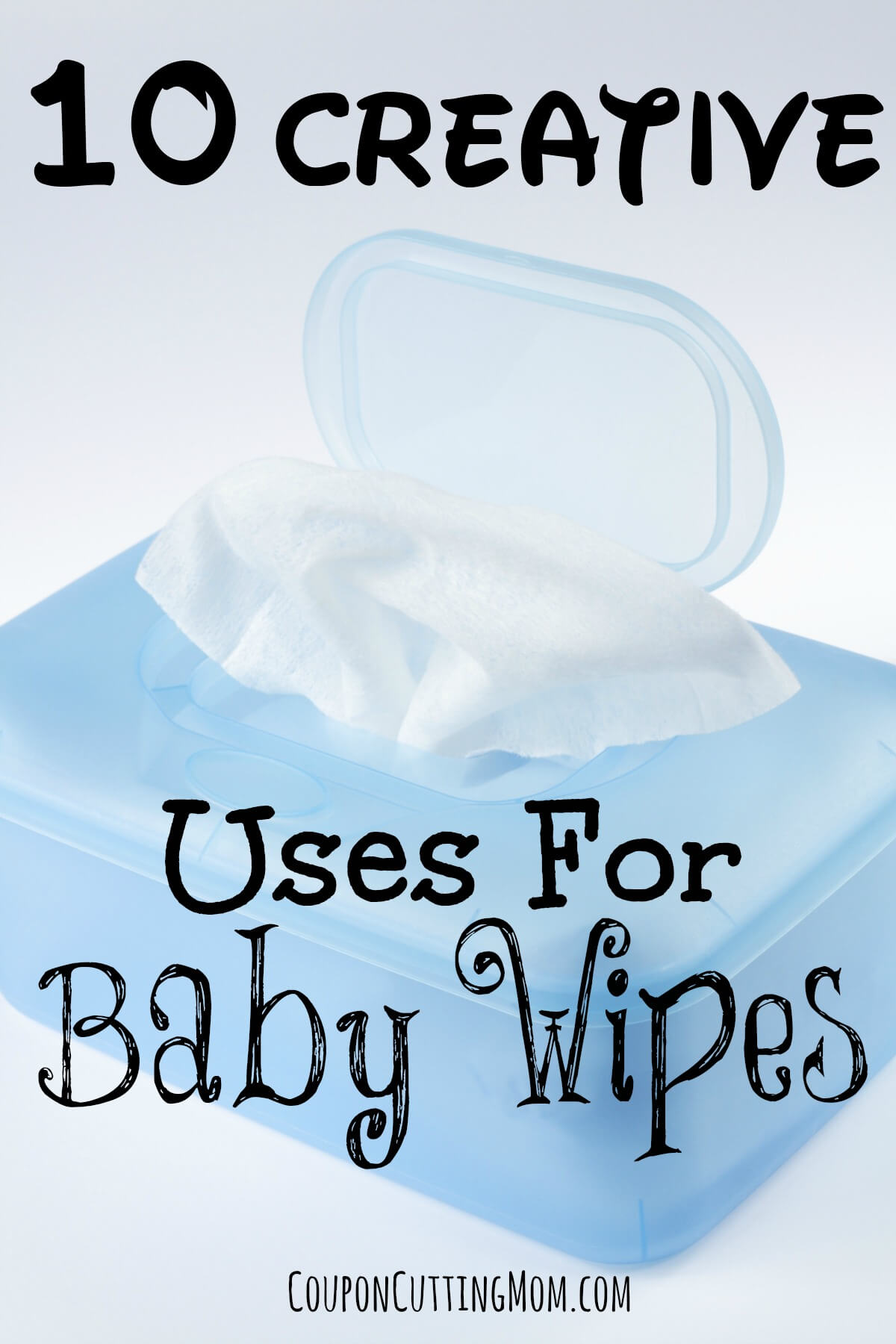 Creative Uses For Baby Wipes 
If you have little ones running around you most definitely have baby wipes on hand at all times. Even for those who do not have small children, baby wipes can be very helpful around the home and in everyday life. Here are some alternative uses for baby wipes.
Remove eye makeup. Baby wipes are great for removing makeup, especially if you are on the go and need to do it fast.
Clean house plant leaves. Larger house plant leaves tend to get dusty often. Use a baby wipe to just wipe down the leaves to clean them. It's easy and won't harm your plant.
Use on your Swiffer. Swiffers are awesome, they really are. Especially in homes with children. But those Swiffer pads can get SO expensive! Instead of wasting money on those, head over to baby or beauty section of the store and pick up some baby wipes. They are far cheaper, fit great on the pads and clean just as well.
Clean rubber stamps. Rubber stamps, especially for kids, are great fun! You can make cute cards or spruce up folders and notebooks. But cleaning the excess ink off can be a pain. Use a baby wipe on them, it won't harm the rubber and will clean them better than water.
Clear deodorant marks. Deodorant marks are so annoying! You try so hard to put your shirt on without getting any on the clothing, but it still happens. Swipe a wipe over the area and the marks will be gone and you won't soak your shirt trying to scrub them off.
Shine leather shoes. Leather shoe shine can be expensive, smelly and somewhat messy. Instead use a baby wipe to shine your shoes up fast before heading out.
Seal envelopes. Licking envelopes is gross, some people just can't stand it. For others it's not a bother, but if you have 30 party invites to send out, grab those baby wipes! They work excellent for sealing envelopes without wetting them or licking them.
Use them to dust. Dusters leave dust behind, or get dust in more places than it was in the first place. Dust sprays are full of chemicals and aerosols. Instead, you can use baby wipes to dust just about everything in your home. It won't harm glass, wood, or even TV backs and screens.
Remove stains. Remove stains on the go with baby wipes. They may not work on set in stains, but they are a handy alternative to Tide pens while you're out and about. (And for most parents, the wipes are more accessible then the Tide pen at the bottom of your purse or bag!)
Keep in the cooler for warm days. The best use for wipes in the summer time is to keep them in the freezer. You can use them to wipe down when its scalding hot outside and it works well for children as well. Keep them in the cooler if you're on an outing or at the beach.
I would love to hear about your creative uses for baby wipes in the comments. Thanks!