I was provided with complimentary products to facilitate this post. Regardless, all opinions expressed are still 100% my own.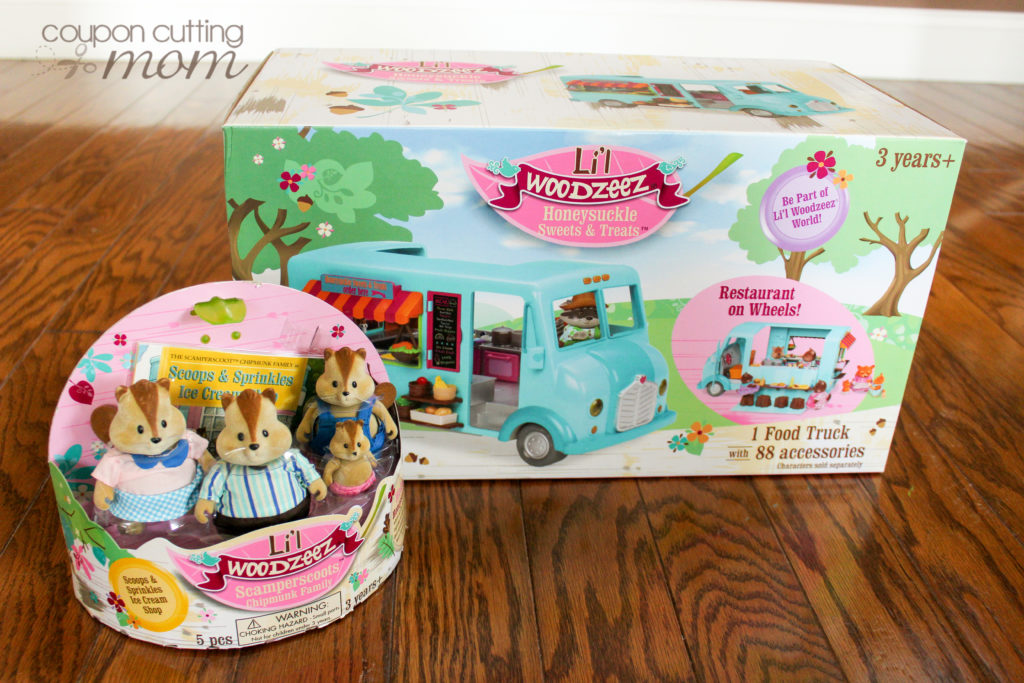 Spark Creative Play With the Li'l Woodzeez Toys
When I was a little girl, I was an avid player of pretend. My days, before I started school and for a while after, were spent in the yard making mud pies for my family or crafting exotic imaginary dishes. My mom would often find me hanging out in the kitchen immersed in her collection of pots and pans, using my imagination to come up with signature dishes and my imaginary concoctions. Thankfully, my family was good natured about this period in my life because I was at it daily until I was at least 6 or 7.
Now that I'm a mom to my own little ones I like to encourage pretend play as often as I can by letting them play with my older pots and pans and buying them toys that stoke the flames of their imaginations. I set extra place settings at the table for their imaginary friends, eat my fair share of pretend food and have bought enough dress up costumes to supply my own costume store. I wholeheartedly believe in encouraging imaginative play, and that belief is the cause for many toys that are fueled not by batteries but by the power of creativity.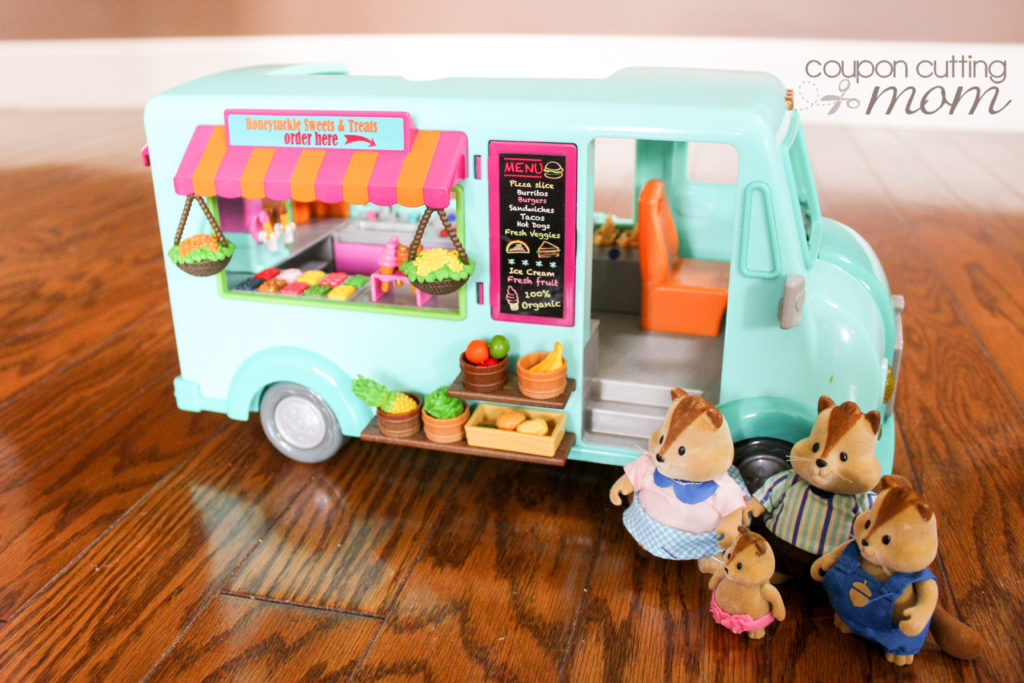 The 
Honeysuckle Sweets & Treats Food Truck
 by 
Woodzeez
 is just one such toy in my kid's playroom. This adorable little food truck has everything your little ones need to create a world of their own imaginations. It's easy to sanitize and doesn't require batteries, so little ones will truly get a thrill out of powering the truck with nothing more than their natural creativity.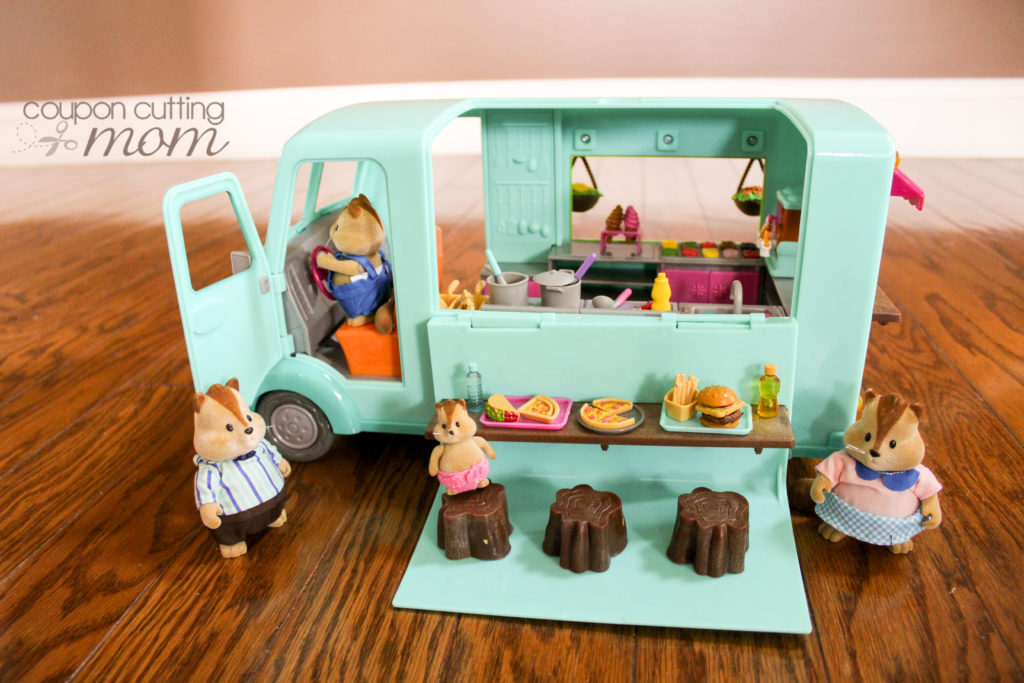 The Honeysuckle Sweets & Treats Food Truck comes with a grill and oven as well as working door, cabinets that open and even a trap door that allows them an extra space to store some of their gear. All in all, there are 89 pieces that include accessories. The best part is that the food truck can be used in conjunction with other Li'l Woodzeez toys and characters!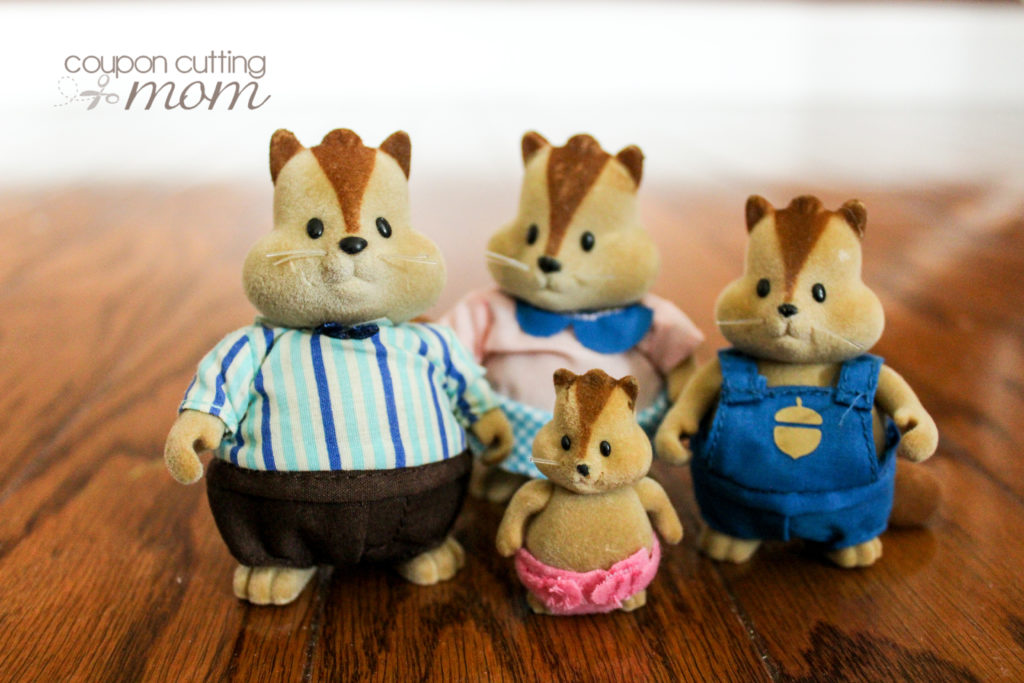 Speaking of other Li'l Woodzeez toys, we have the
 Scamperscoot Chipmunk Family with Storybook
, too! Featuring a dad, mom, and two little ones, this chipmunk family couldn't be any more adorable. They also come with the book, "Scoops & Sprinkles Ice Cream Shop" that tells the story of how business at the shop is slow and the Scamperscoot family is wondering if customers are getting tired of always having the same three flavors of ice cream they offer.
The family comes up with an idea to hold an ice cream flavor contest and soon are overwhelmed with the number of flavors their friends have come up with. Your little ones will enjoy reading along and finding out which flavor came out victorious!
You can learn more about Li'l Woodzeez and their line of adorable critter sets by visiting them online. You can purchase the families and their accessories at your local Target or Amazon.