I was provided with complimentary products to facilitate this post. Regardless, all opinions expressed are still 100% my own. #sponsored
Give Creative Gifts This Holiday Season With These Horizon USA Items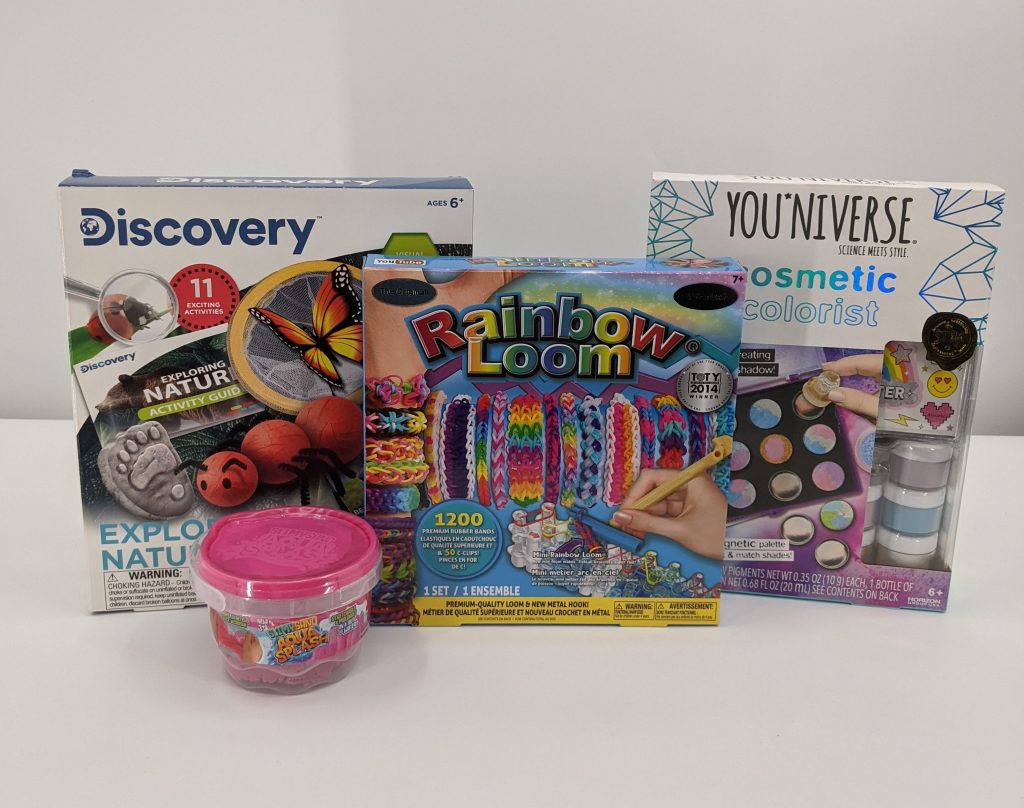 If you are looking for gifts that will provide creative unplugged play for the kids this holiday season Horizon Group USA is your brand! In this post, I have highlighted just a few of the toys and games they offer.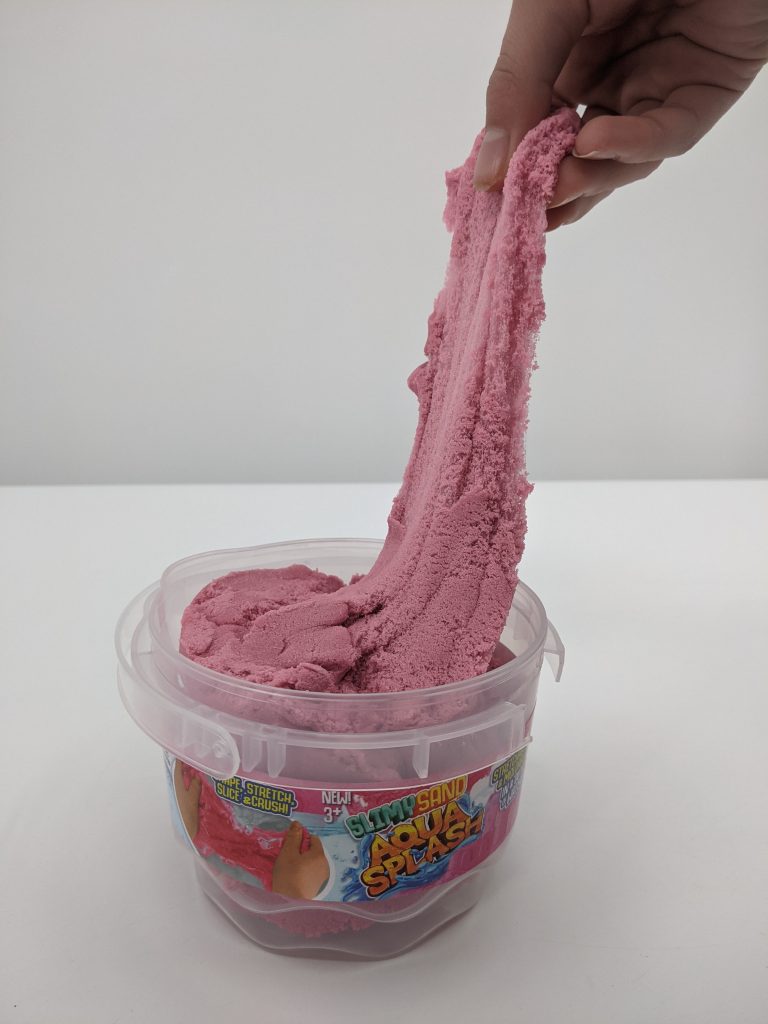 Up first is SlimySand Aqua Splash! What kid doesn't love slimy things?! This compound has the shape and texture of sand but is also super stretchy. Best of all this product is for getting wet. Yes, that is suitable sand that you can get wet, and it won't get ruined and is reusable over and over again. SlimySand Aqua Splash won't fall apart or dissolve while you play, whether you sculpt it, crush it, slice it, or mold it either in or out of the water! Underwater the addicting ASMR qualities of this product are multiplied, and there is an extra layer of texture that adds even more fun! There is no mess with this product as it is hassle-free and cleans up very easily. After play, let the sand air dry and then store it in the reusable bucket that the product comes in when you purchase. SlimySand is created for kids ages five and up and is available in a 1.5-pound bucket in either neon pink or blue colors.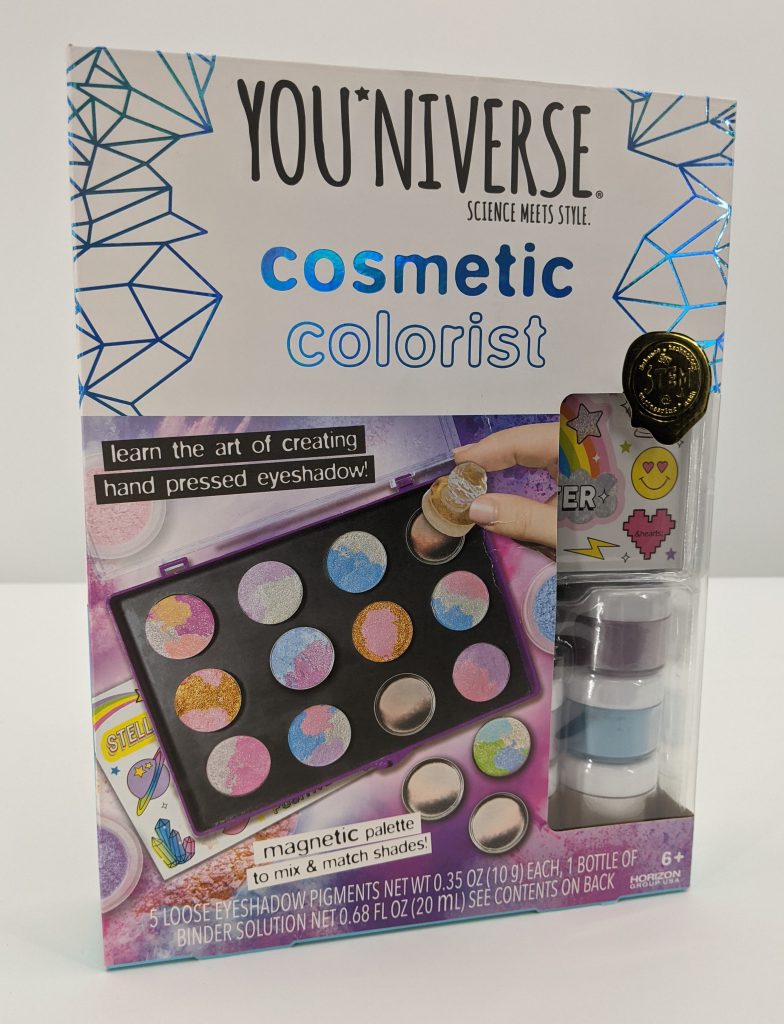 YOUniverse Cosmetic Colorist is the kids for any budding cosmetologist! This science meets style kit is the way for kids to explore chromatic colors and cosmetic chemistry while creating hand-pressed eyeshadows. Kids can mix and match five vibrant pigments with a ready-to-binder solution to create their own line of custom eyeshadows. While they have fun designing, they will be learning the science behind creating colorful cosmetics! After the colors are created and pressed into the included metal pans, they can easily be arranged in the reusable magnetic palette to create ones desired color scheme. A bonus poster is included that allows the fun to keep going with a fun fact-filled poster fit for display in a cosmetic chemistry lab. Every component in the YOUniverse set has been designed with vegan-friendly formulas free from parabens, phthalates, and harsh chemicals. 
Kids who love the great outdoors will be excited to get their own Discovery Exploring Nature STEAM Kit. It is easy to explore the outdoors with this set that includes 11 hands-on activities geared towards bringing science and art together. This set has everything to make art with nature with colorful nature rubbings, pressing and preserving flowers, using sunlight to design leafy floral artwork, and more. Build a bughouse, use the butterfly net, or go on a scavenger hunt. There is also an animal tracks memory game to play. This set includes 1 Butterfly Net, Sand, Plaster, 1 Nature Scavenger Hunt List, Construction Paper, 1 Sticker Sheet, 1 Paintbrush, 1 Powdered Paint, 7 Fuzzy Sticks, 1 Magnifying Glass, 1 Craft Stick, 3 Latex Balloons, 1 Plastic Mold, 1 Bowl, Easy-to-Follow Instructions. If you are ready to give a kid the chance to learn about the wonders of the world around us, you can get this Exploring Nature STEAM kit from Discovery HERE.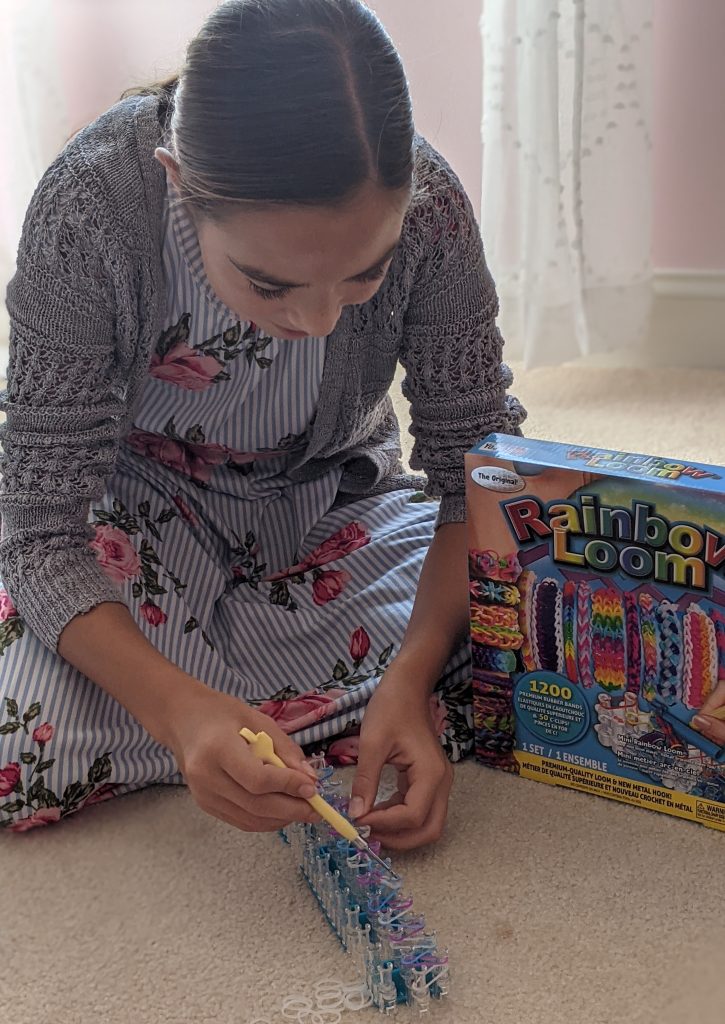 The Original Rainbow Loom is a complete kit that comes with everything one needs to make bracelets, rings, and much more. Using the 1,200 fun colored latex-free rubber bands, you can design lots of fun accessories. This set includes both a full-size rainbow loom and a mini loom, a premium metal hook, 50 clips, and more. My daughter especially loves the 12 gift bags that come with this set as they are perfect for using to gift her creations to her friends. This all-inclusive rainbow loom makes for hours of crafting fun! Get your kit HERE.