I was provided with complimentary products to facilitate this post. Regardless, all opinions expressed are still 100% my own.

Creative Fun With Chalk Alive, Rock Art and More From Horizon Group USA
The kids are on summer break now, and parents are likely looking for ways to keep the kids entertained. Thanks to Horizon Group USA, I have some exciting products to share with you that provide creative fun for the kids.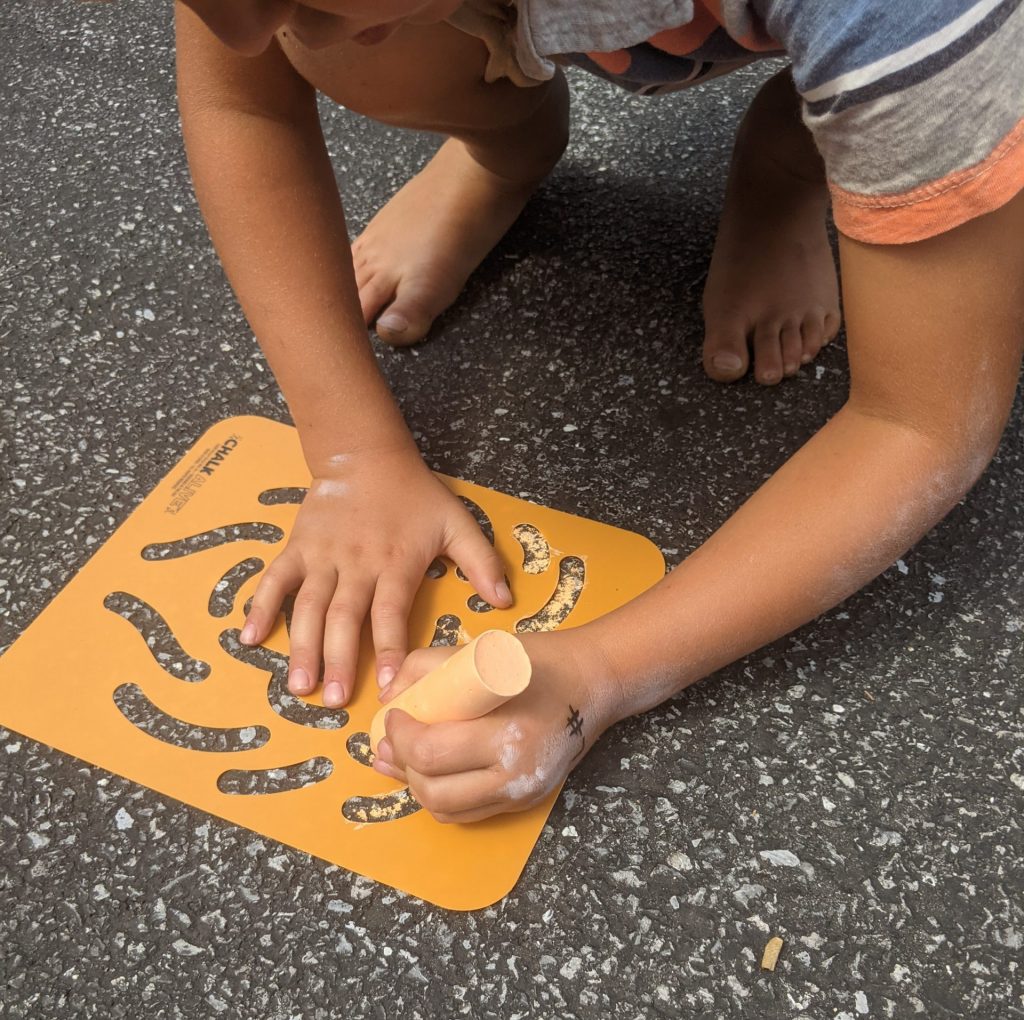 I can't think of many summer outdoor activities that are as classic as chalk, and the first item up is the Chalk Alive 4D Interactive Chalk Art! Designed for kids ages 5 and older, this fun set comes with 6 washable chalks, 3 reusable stencils, and 3 live animations. My kids found the plastic stencils a fun addition to sidewalk chalk. With the flat stencils, it is to either cover the entire section with one color or chose different color chalk for each section of the stencil.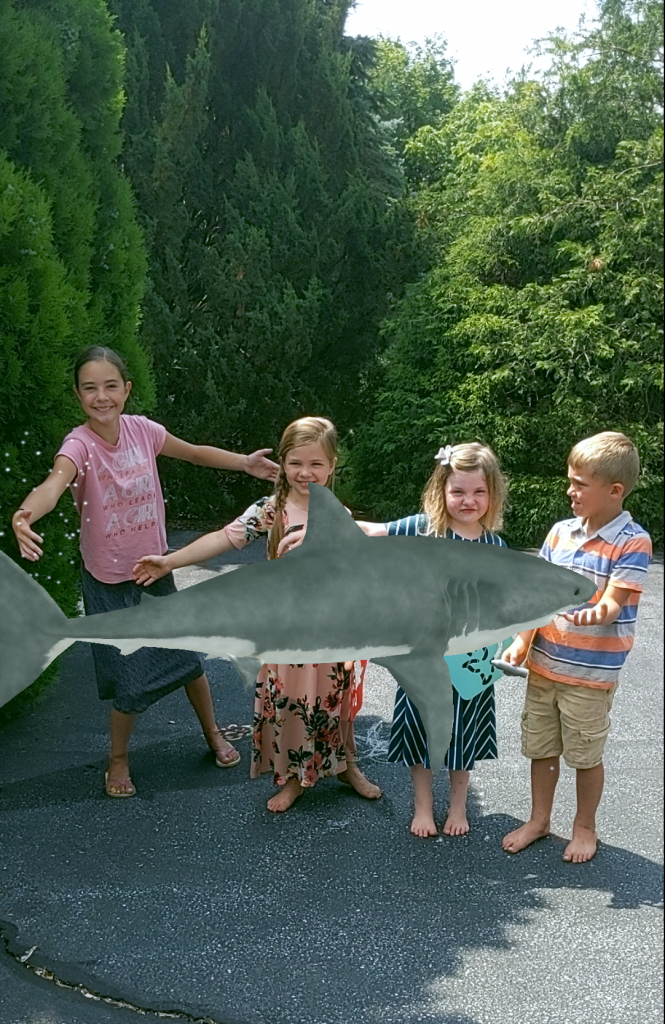 After you draw with the stencils, you can make things even more fun with the Chalk Alive app, which animates the stencil drawings into augmented reality! The app is pretty cool, but please note it will only specifically recognize the 12 possible stencil designs and not freehand drawings. Once the app recognizes the stencil image, it will produce an animate version that matches the drawing. These animations include a shark, butterfly, rocket, dinosaur, and more! These animations are also interactive, as shown in the video below:
Purchase your Chalk Alive HERE.
My 12-year old daughter said, hands down, the Create Your Own Rock Art was her favorite out of the items we received. This rock kit comes with 20 large rocks, 12 colors of acrylic paint, 4 tubes of glitter glues, 1 sheet tattoo transfer, 1 paintbrush, and 1 foam brush.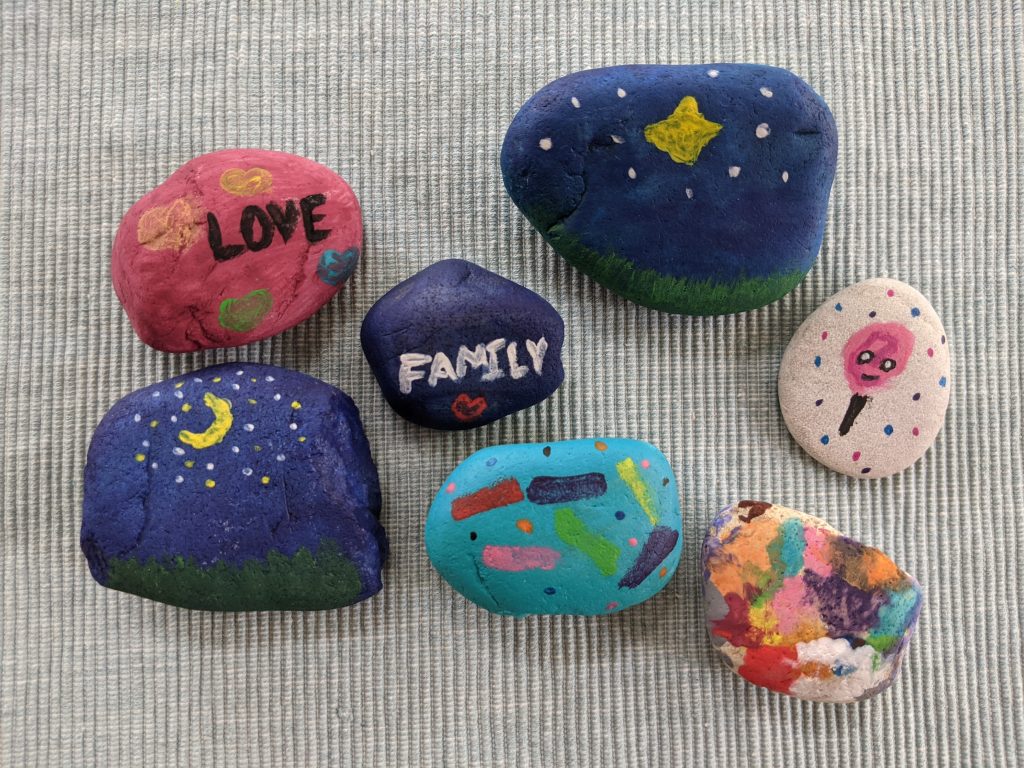 The rocks in this kit come in various shapes and sizes are perfect for transforming into works of art with the included supplies. We found the foam brush was perfect for adding a base coat of color and even fun textures to the rocks. The included glitter and tattoos add extra fun and sparkle to the rock creations. Painted rocks with positive phrases and kind works are the perfect way to spread kindness or even use them as decoration around your own home and garden. Just be sure to apply an exterior clear finish paint to protect your designs from the elements. Be prepared that once your kids start painting the rocks in this kit, they will want to keep painting until they have covered every rock they can find or the paint runs out. Get your Rock Art set HERE.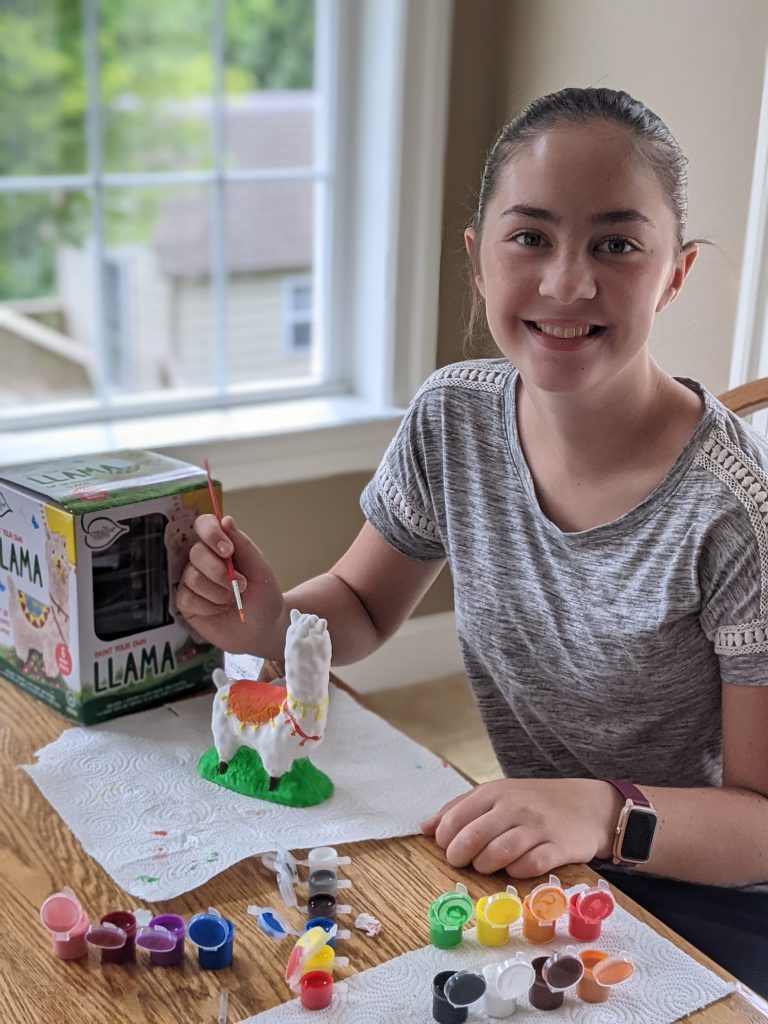 And last but not least is this Creative Roots Paint Your Own Llama. This adorable 3D ready-to-paint llama is ceramic and approximately 6″ in height. Each kit comes with 6 colors of paint and 1 paintbrush. Kids will have fun mixing the provided paint colors to create custom hues for their llama. When the llama is all painted, it makes the perfect addition to any potted plant or outdoor garden (be sure to apply a clear coat of paint to protect your llama from the elements). Or display your llama on a shelf or window sill for decoration. Find this adorable Llama HERE.