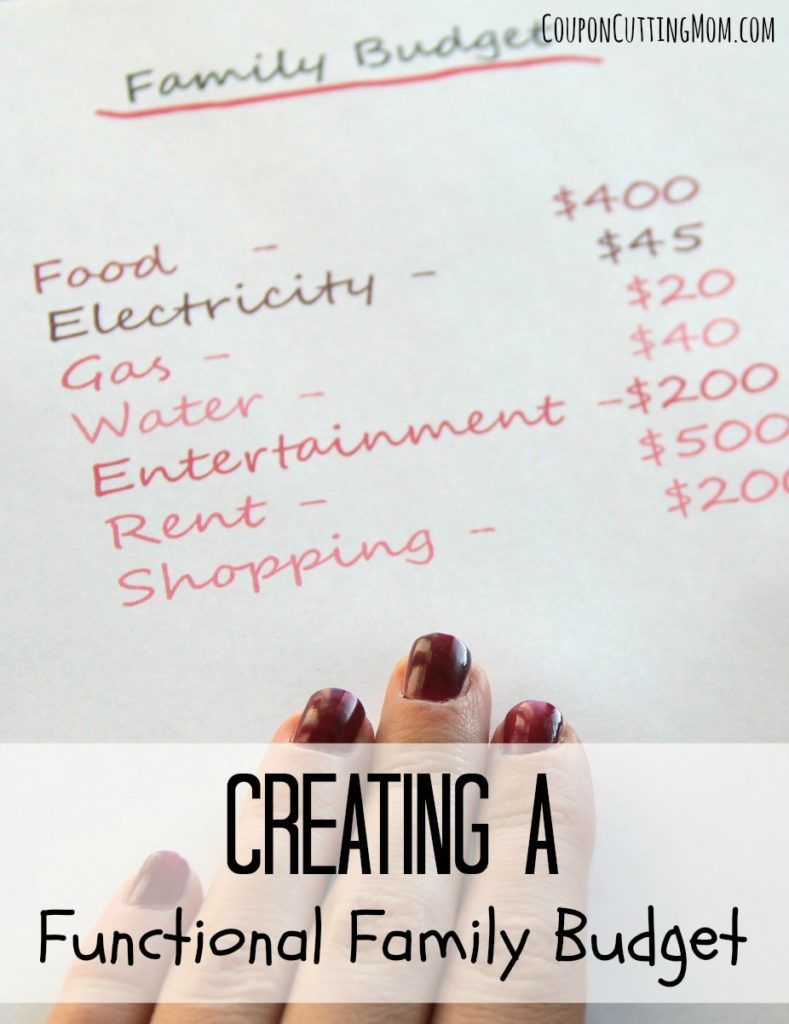 Have you ever made a budget for your family?  If not, we want to help you understand how to go about
Creating A Functional Family Budget.
  Not only will this help you to learn how to live within your means, but it can also help you see what areas you are spending too much money in.  Budgets are supposed to follow a rule of percentages, but for many people, those numbers just don't come together as you would like.  Our useful family budget tips are all about living within your current means and situation.
CREATING A FUNCTIONAL FAMILY BUDGET
MAKE A LIST OF ALL REQUIRED MONTHLY EXPENSES
This list includes your rent/mortgage, utilities, car payments, insurance, medication, school expenses, phone, TV, and anything that you regularly pay on a monthly or quarterly basis.  Include credit card debt or personal debt in this list as well.
LIST ALL INCOME SOURCES
You want to know exactly how much money you typically have coming in each month, so you know what areas need cut back on.  Include jobs, child support, alimony and any odd income sources like eBay, swap shop sales or babysitting money.
LIST FLUCTUATING EXPENSES
These fluctuating expenses include your average monthly food budget, clothing needs, vehicle maintenance and entertainment.
DETERMINE WHAT IS LEFT
When you take your income and subtract these expenses is there anything leftover at the end of the month?  For some there is, and that money should be set aside to go toward savings and paying off debt.  For others, there are too many bills and not enough money.  That's where the next step comes into play.
NEGOTIATE MONTHLY EXPENSES
Can you refinance your home?  How about changing your phone or TV plans to reflect your use.  Drop extra channels or data plans.  Have you called to negotiate your credit card debt to lower your payment and halt excess interest charges?  What about checking to see if you have the lowest insurance rates?  All of these are needed to keep you in your budget range.
CHANGE HABITS OR GET THE SECOND JOB
If your goal is to not only pay your bills but be able to save money for the future, it often means you need to either change your spending habits or find another source of income.  While this isn't the case for everyone, it is for many and needs considering.  Determine what you need to change, or how much you need to add to your current income and start implementing a plan to make that happen.
A budget is truly a simple thing.  All it truly contains is the information about what your income and expenses are.  A budget can be complex with specific savings goals or debt repayment goals.  However, for most families, it is truly only used as a source of knowledge.  Create a simple, functional family budget so you can determine where you are spending too much, not enough or need the spots you need to find more income.