I was provided with complimentary products from Flycatcher to facilitate this post. Regardless, all opinions expressed are still 100% my own.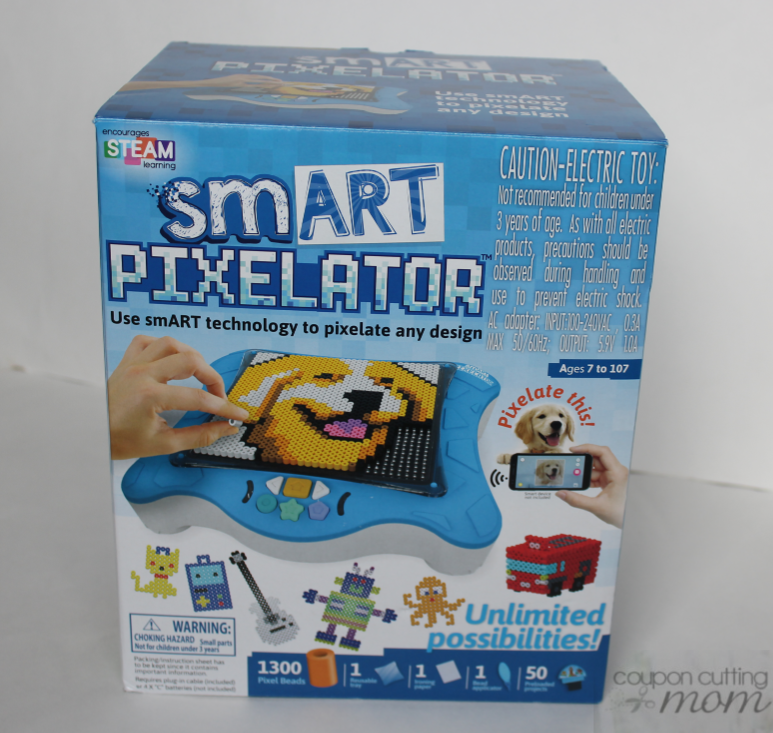 Create Pixelated Beaded Masterpieces of Any Photo and More with smART Pixelator
Remember, as a kid, the great creative fun that could be had with Perler beads. Designing fun patterns and colors on the pegboards and then ironing the creations (without knocking any beads off the board) to fuse together a lovely design – what great childhood memories. When my kids were younger, they had great fun with Perler beads too, but now they are 11 and 14-years old and didn't get the beads out often anymore as they said they outgrew these beads. Well….that all changed when we discovered the smART Pixelator!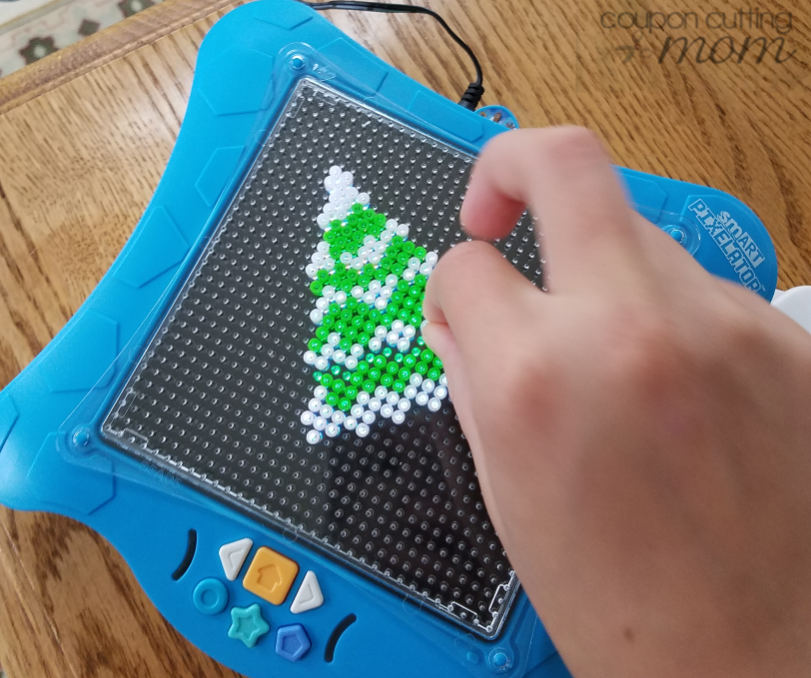 With the smART Pixelator from Flycatcher, kids and adults alike can create pixelated, beaded masterpieces out of any image or photo on your phone or tablet. With this nifty device, one can even create 3D art pieces, bracelets, magnets, and more. Thanks to smART Pixelator, anyone can become an artist!
smART Pixelator comes with 1300 pixel beads, 1 bead applicator, 50 preloaded projects on an SD card, and 1 ironing paper. With everything included, this means you can open the box, and you are ready to start creating projects! One of the great features of the Pixelator is that it works on either batteries or the included electrical power cable. We loved that the preloaded projects come with step by step directions. After selecting your design, the board will light up with the color beads to use, and only the pegs where these beads are to be placed. Hit the next button, and the board will show you which color and pegs to fill next and keep going through the steps until VIOLA you have a completed project.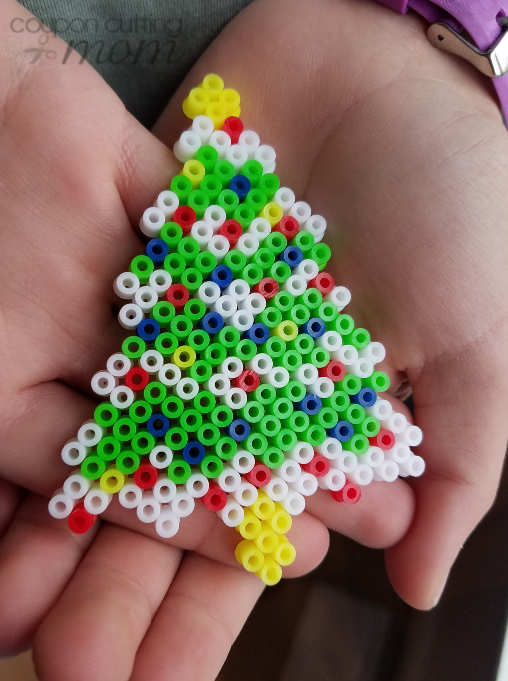 When you have the smART Pixelator app on your phone or tablet, kids can then select from any design on the app or create unlimited projects using any photo on the device. The possibilities are endless for what one can design and create!
Then when one is finished creating their design, the tray is simply removed from the Pixelator and place on the ironing board (or other heat-safe surface). Using the included paper, cover the bead design and "iron" the bead together until they show through the paper. Once your project is cool, flip it off the tray, and your new project is all set!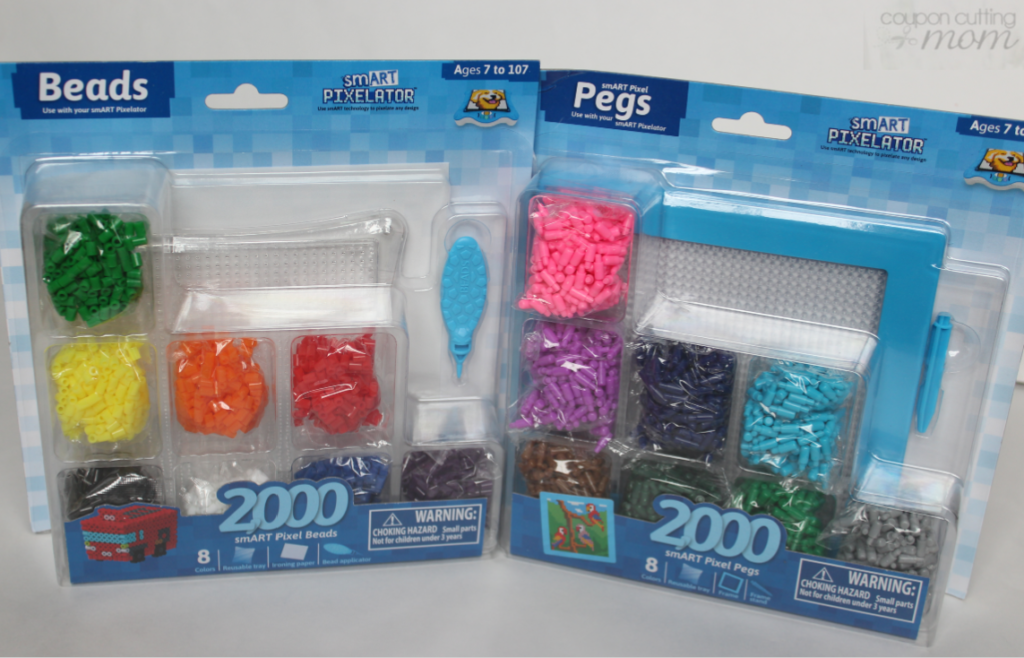 The fun can be extended way past the included beads, though, as there are expansion packs that include pixel pegs or sequins to be purchased. There is also a bracelet creator set. And of course, you can purchase more of the standard beads in a host of colors when the 1,300 included in the kit start running low. The Pixelator bead organizer case is a must to have as well if you like to keep order among the different bead colors and types.
Be sure to watch the following clip to see the smART Pixelator in action.
This holiday season gift the smART Pixelator to any artists or kids who love craft projects. This kit is geared for ages 7 to 107 and with that large of an age range that is sure to provide hours of fun for the whole family! Buy your Pixelartor today and get ready to pixelate a selfie, a picture of your cat, a picture of your and your best friend, design towers and cars, create a bracelet or jewelry and so much more! smART Pixelator can be purchased at Amazon, Target, Walmart and other retailers.