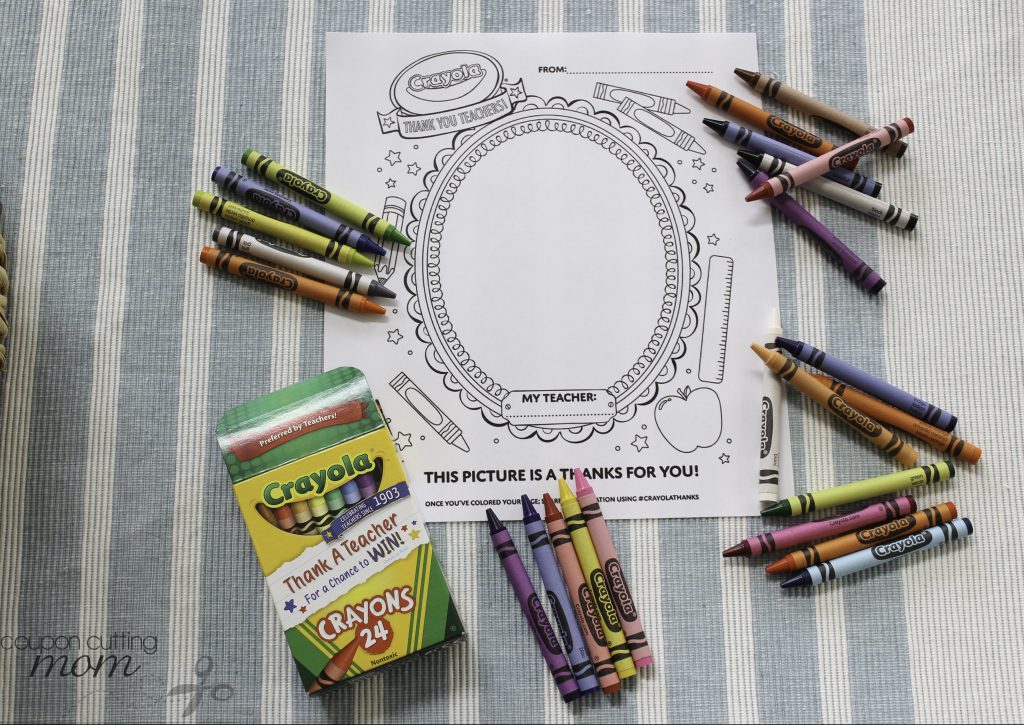 Say Thanks With This Crayola Thank A Teacher Contest
Ahh summertime my favorite time of the year! The summertime is when I can enjoy a more relaxed schedule, later bedtime for the kids, family vacations, swimming days, beach trips and summer afternoons where the kids have plenty of time for lots of creative play that includes everything from out of doors playtime to coloring in their favorite coloring books.
While I love having everyone home over the summer sometimes during all our togetherness (especially when the kids get to fighting or I've reminded the kids for what feels like the 20th time to get their chores finished), I wonder to myself if teachers are appreciated enough for all they do in the classroom. Teachers play such a huge role in the lives of my kids and all the other students in their classes.
I may be the weird parent as I don't shed tears on the first day of school but every year on the last day of school I'm that mom who really struggles to keep it together. Somehow over the school year, it seems that the teachers often go from being just the teacher to someone who feels like part of our family. I see my kids flourishing in the classroom from the love, attention and teaching the teachers are pouring into the kids and somehow that endears the teachers to me and makes me so thankful for them. And then at the end of the year, it hits me my kids are growing up too fast and moving on, and it is always hard for me to think how that teacher will no longer be a part of my kids' daily lives.
Crayola recently launched the Thank A Teacher contest, and this is a fantastic way for all of us to take time to celebrate and thank teachers all across the country for their commitment to helping students learn.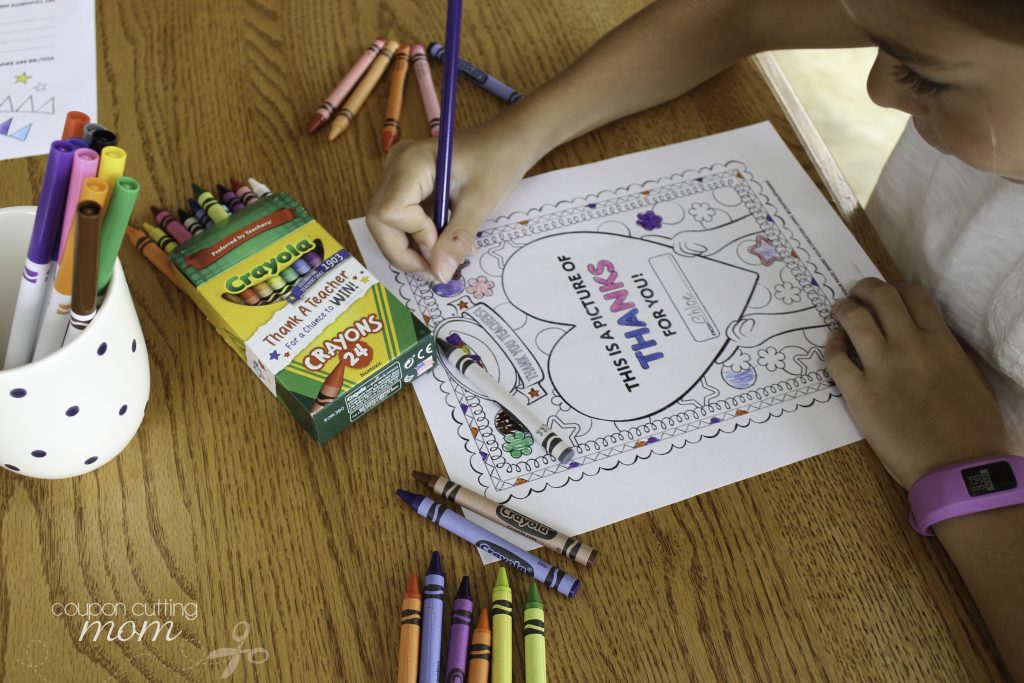 Thank A Teacher Contest
Crayola is counting on all our help to generate one million teacher thank-yous on social media using hashtag #CrayolaThanks. Here is how you can help reach this goal. Through August 25, you and your kids can show appreciation for your favorite teachers by entering Crayola's Thank A Teacher contest. Simply create your own homemade thank you notes to the teachers in your life and upload them to the Thank A Teacher website for a chance to win prizes for you, your family and your school!
What kind of prizes? Crayola will award ten finalists with prize packs that include:
$10,000 classroom makeover for the teacher
One year supply of Crayola products for the school
$1,000 scholarship for the student
$1,000 gift card for both the teacher and school
Free CreatEd seminar for the school
The grand prize is also super exciting. One lucky finalist will have his or her thank-you note featured on a special box of Crayola Crayons this holiday season!
We can all help Crayola reach ONE MILLION thank-yous for all the special teachers out there! Take time to help your kids write thank yous to their teachers and enter the Crayola Thank A Teacher contest.
For official rules, visit www.Crayola.com/ThankATeacher