I was provided with complimentary products from Tryazon to facilitate this post. Regardless, all opinions expressed are still 100% my own.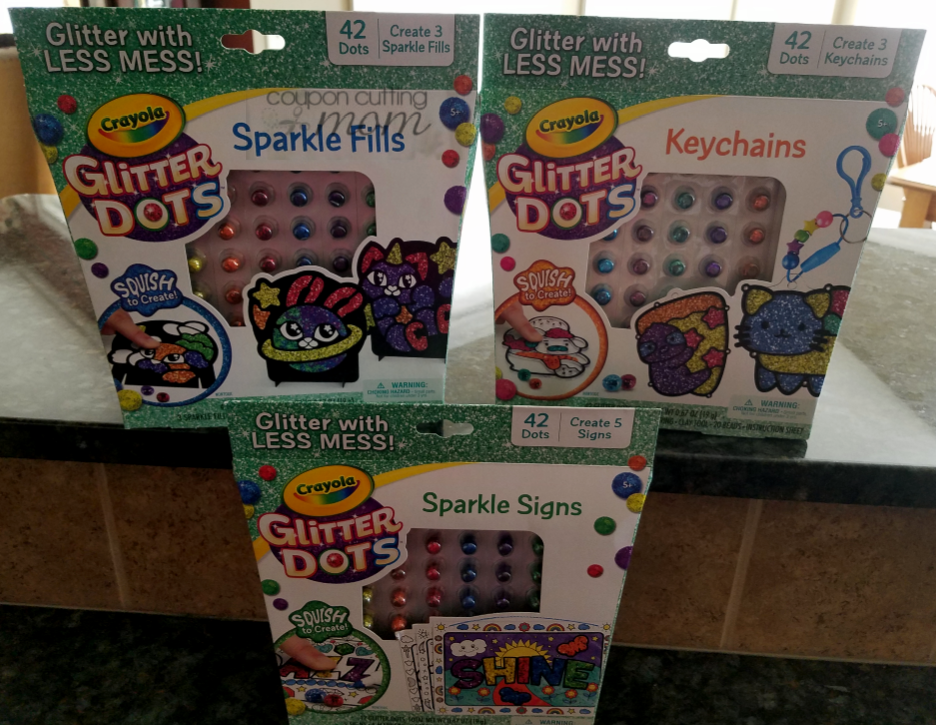 Crayola Glitter Dots – All The Fun of Glitter Without Any Mess
Crayola has been a trusted name at our household ever since my kids were babies. Whether the kids want to draw, paint or have creative fun, we always turn to Crayola for the crayons, markers, and other supplies needed. My 10-year old was very excited when she found out she was going to get a chance to try the new Crayola Glitter Dots! I was excited too as I'm not a fan of glitter everywhere and this product promises all the fun of glitter without the typical mess of glitter! Sign me up!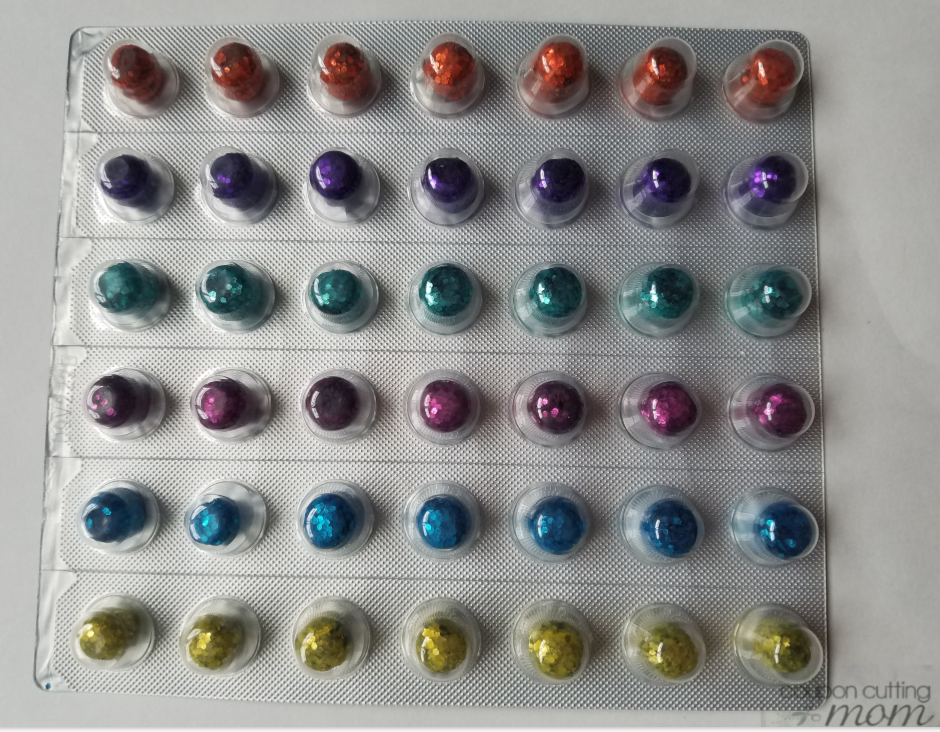 Crayola Glitter Dots are an innovative glitter-infused dot that sticks to a variety of surfaces to make sparkly designs – the glitter is contained in each dot. Thanks to this new line of products from Crayola the glitter now stays on the user's project and off the table, floor and even hands of your kids!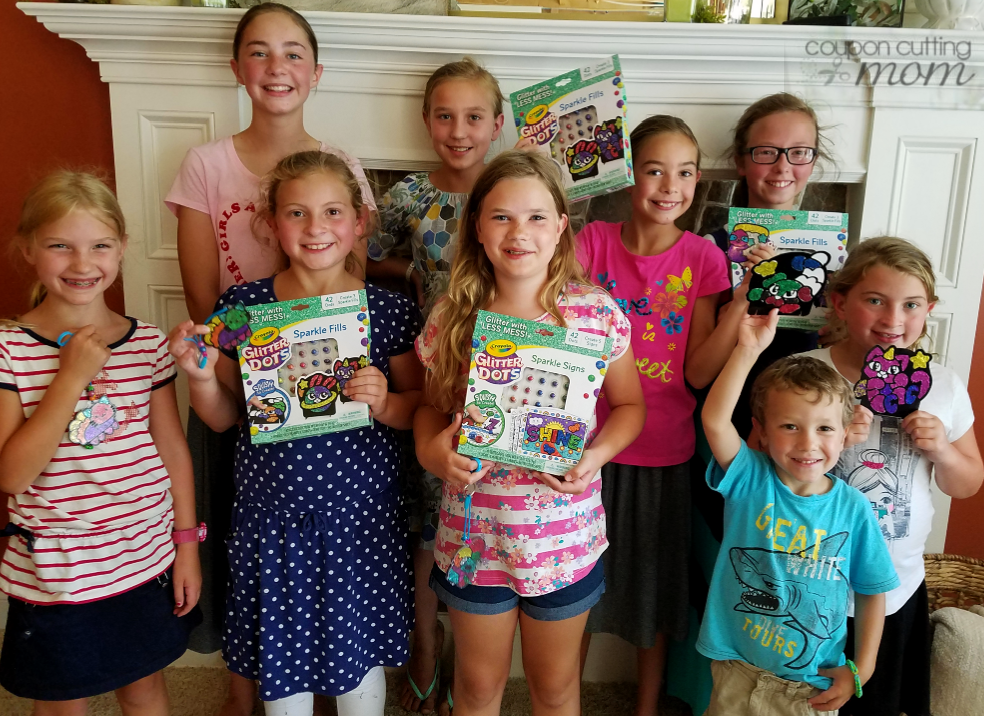 My daughter invited some friends over for her Crayola Glitter Dots party and what a great time they had! The start of school is just around the corner, so we started by trying our hand at coloring the Glitter Dot Keychains. Each keychain comes with a lid, clasps, string, beads, and keyrings. All the kids needed to do was place the dots into the area of the keychain they wanted to be filled, and they just needed to squish the dot out, and color filled each section! When the keychain was filled in with glitter color, all they needed to do was snap the lid back in place and attach the string, some fun beads and add the keyring. I love how the lid completes the keychain and keeps all the glitter color inside. Now all the kids can head back to school with fun new key chains for their backpacks.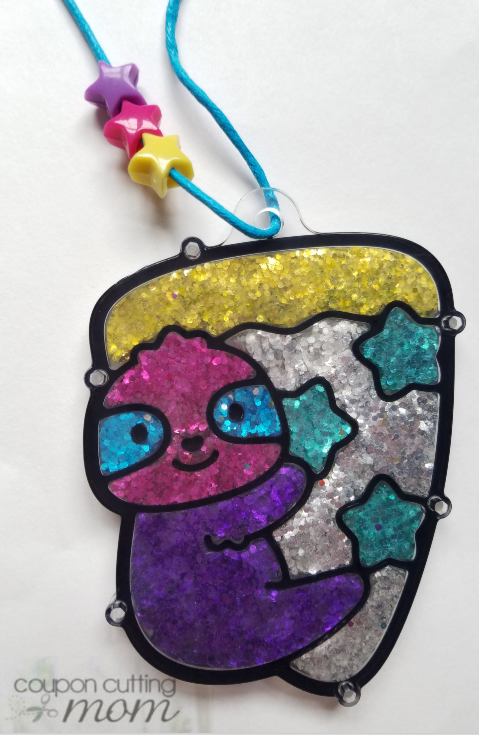 The Glitter Dots Sparkle Fills are another fun crafty project for kids. With these fills, kids can create fun mosaics. And again these work the same way as the keychains just place the dot and squish it out. This kit also comes with a crafting tool that helps get the glitter into tight spaces. The Glitter Dots also are easy to "break" apart when just a small amount of glitter is needed to fill a smaller area. This kit includes stands for displaying your fun glitter mosaic when it is completed.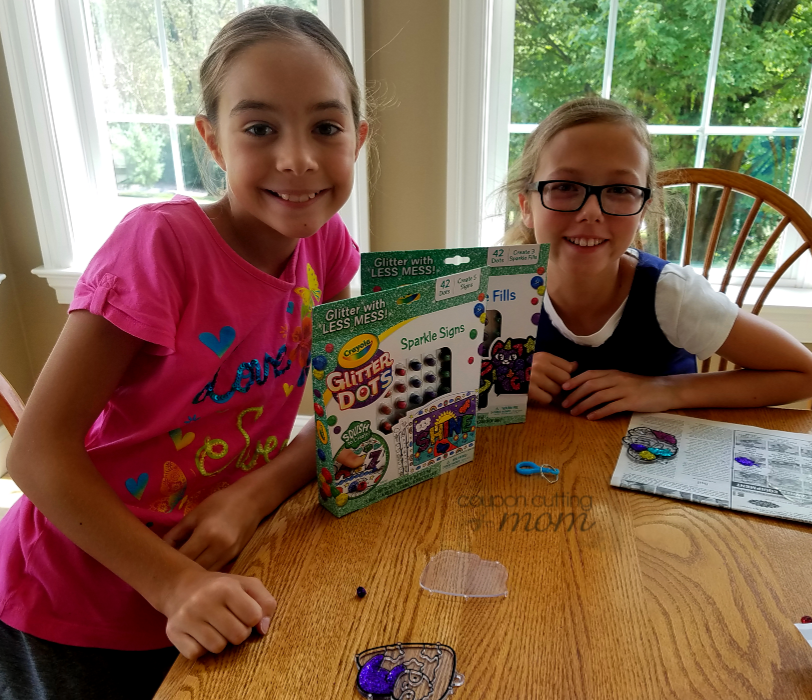 And the other item in the Glitter Dots line is the Sparkle Signs. What a fun way to create eye-catching signs for one's bedroom or locker or anywhere a fun sparkly sign is needed! This kit also comes with markers for coloring the areas that are not cut out for the glitter dots. Included in this kit is also string for hanging your completed project.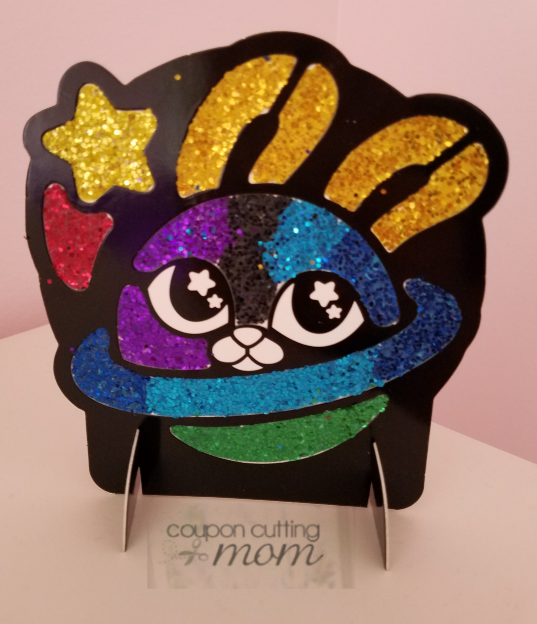 Crayola Glitter Dots take glitter fun to a whole new level as there is no spills or sticky glue needed for this crafting! Glitter Dots adhere to a variety of surfaces, and since they are contained in a dot, it is easy for kids to spread and squish the color and glitter! With Glitter Dots, you and your kids can decorate wood, felt, fabric, styrofoam, art canvases, and so much more! Look for Glitter Dots line to launch on the shelves of your local retailers during the holiday 2019 season!