This post is sponsored by Crayola. As always, all opinions are 100% my own.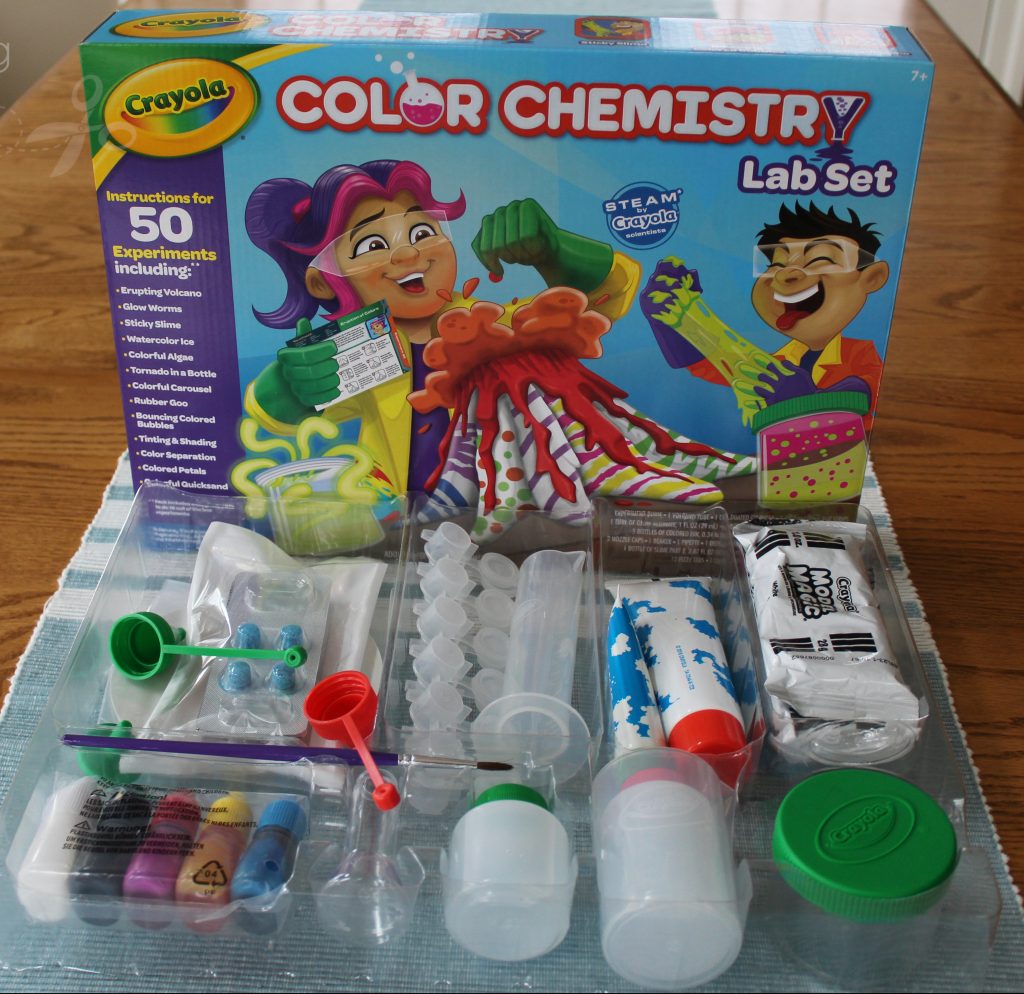 Crayola Color Chemistry Lab Set Provides Endless Imaginative Play
Do you have kids who love experiments? My daughters love when they can kill afternoon boredom by making slime, volcano experiments, watercolor ice and so much more. The Crayola Color Chemistry Lab Set is a newly released item for all color-ologists, chroma-chemists and would-be color scientists.
The Color Chemistry Lab Set is part of a new STEAM by Crayola Scientists collection. This kit comes with an instruction booklet and supplies for completing super fun, colorful activities at home! Some of the experiments require additional supplies to finish them, but they are common items you may already have in your pantry such as oil, cornstarch or other similar items.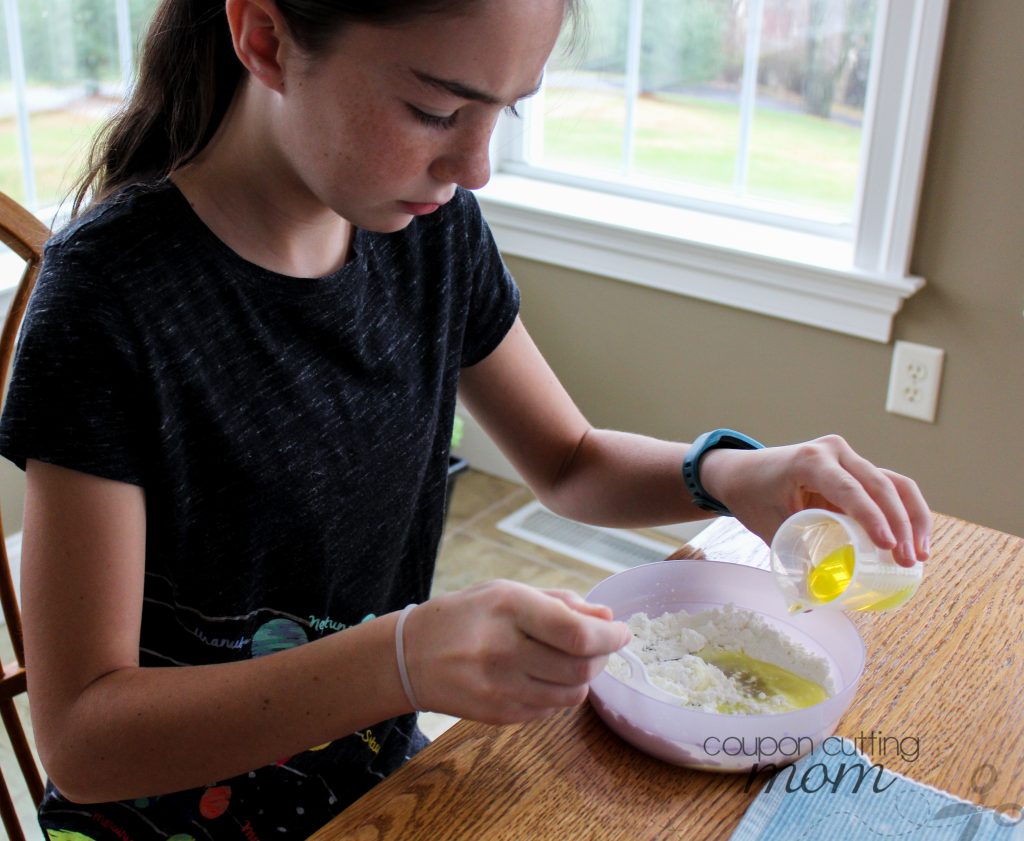 All experiments included in this kit have been devised and/or approved by real Crayola scientists. I love that the "recipes" for each experiment are explained thoroughly and in a way that the kids were able to easily follow them on their own without much help from me. All recipes use safe and non-toxic ingredients so no safety goggles or gloves are used for any of this experimenting. The vibrant dyes are easy to clean up and leave no stains.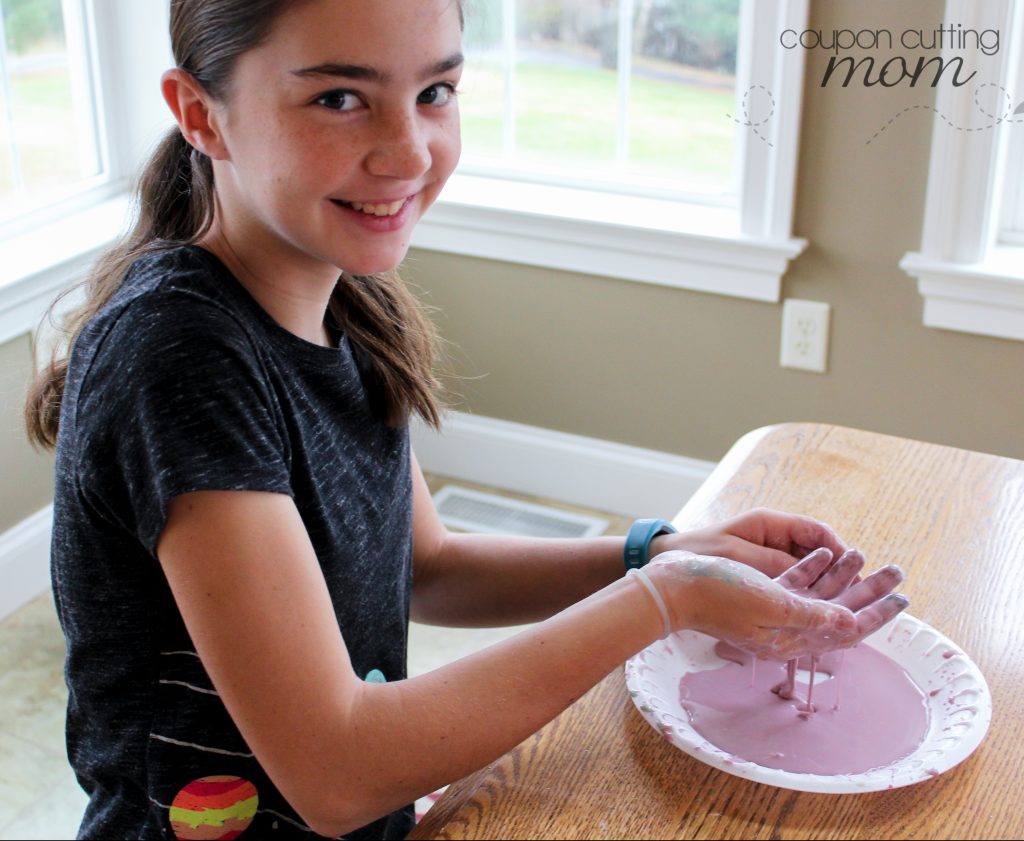 The first experiment my daughter selected out of the instruction booklet was for quicksand. The only additional ingredients she needed to make her quicksand were water and cornstarch. Such fun she had as this quicksand as it is both a liquid and solid at the same time!
Experiments in this kit are perfect for days off school or summer afternoons when the kids are complaining they are bored as any "recipe" in the book provides endless creative possibilities. Projects include glow worms, erupting volcanos, colorful algae, bouncing colored bubbles and so much more! This chemistry set is recommended for kids ages seven and up.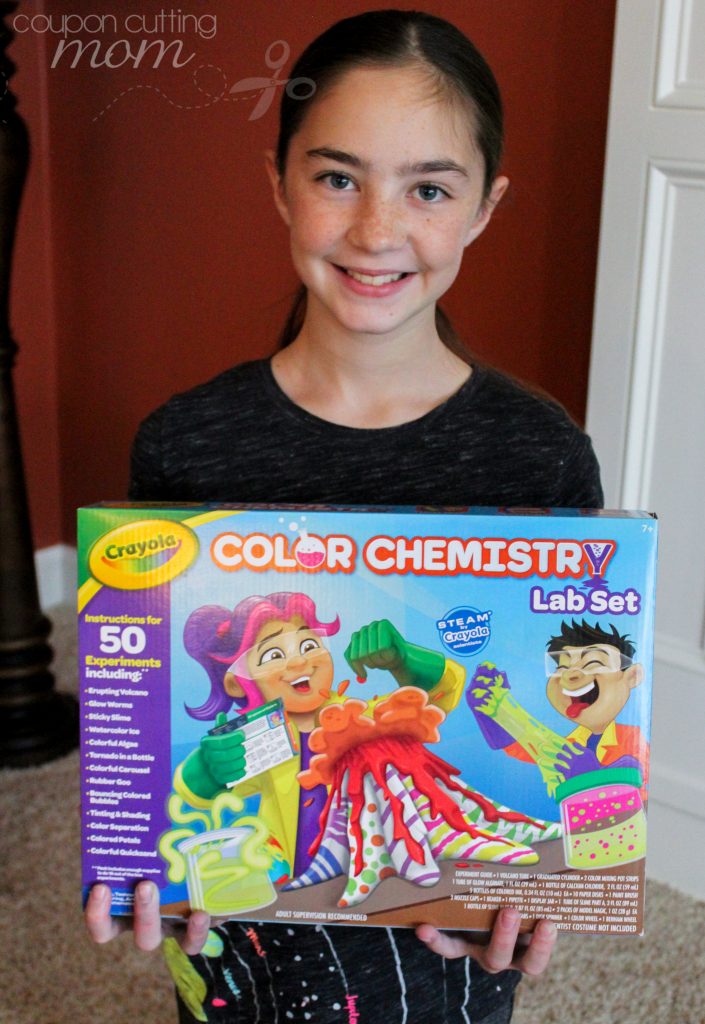 This Christmas, surprise some of the kids on your shopping list with this fun and colorful Crayola Color Chemistry Lab Set that combines science and fun and creates real magic and hours of endless imaginitive play.