This post is sponsored by GIANT Food Stores. As always, all opinions are 100% my own.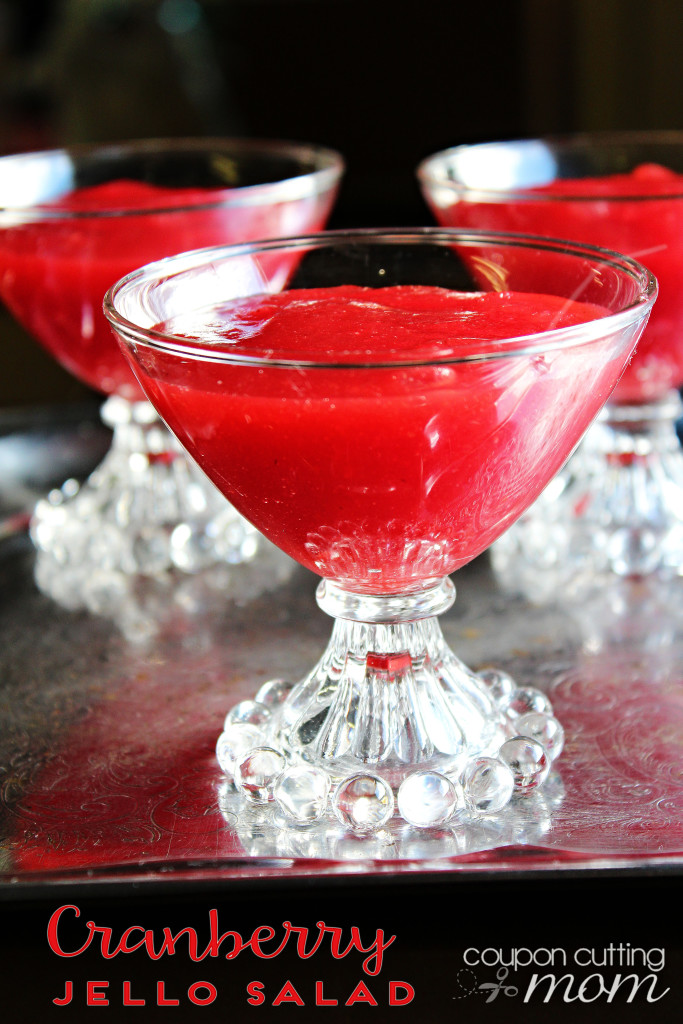 What yummy foods or recipes take you back to your childhood? For me, one of these recipes is this Cranberry Jello Salad. I remember when I was just a kid and helping my mom make this recipe. Even though this recipe is super easy and uses very few ingredients, we would always pull out the jello stained recipe card that was in my grandma's writing before mixing up this
 dish for holiday dinners or any time we were hungry for a tasty jello salad
. My grandma passed away when I was nine years old and having this recipe in her own handwriting made it extra special.
Now I make this same jello salad for my family, and my kids love to help mix the ingredients together. I use my VitaMix for mixing the applesauce and cranberries together, and I think the only reason they show up to help make this dish is because they love pressing the buttons and watching the ingredients blend.
This Cranberry Jello Salad is a festive little number that is perfect for any holiday meal. The red color makes it great for Valentine's Day meals, and the flavor nicely complements any turkey or ham meals.  My family thinks this salad is so yummy, and we enjoy eating it any time of the year even when it isn't a special holiday meal. My kids are not huge jello fans (what kid doesn't like jello??), but they always beg for seconds of this salad.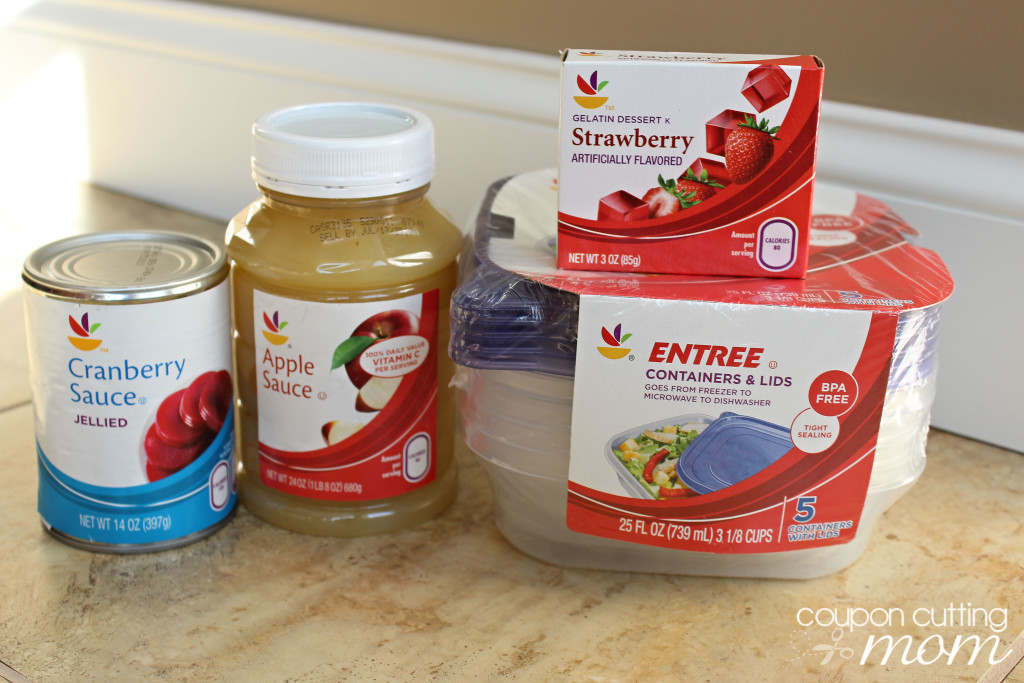 I love that my favorite grocery store, GIANT Foods has their brand of grocery items, and this is where I like to purchase the three ingredients needed for this salad – applesauce, jellied cranberry and strawberry gelatin. You may also notice that there are food containers and lids pictured with my purchase items. I like to use these containers for this salad as they are the perfect size for storing in the refrigerator and also hold the perfect amount of jello salad for one meal for my family.
I know that when I purchase the Giant brand items that not only am I saving money, but the products I'm getting will be just as good or even better than the leading brands, and the best part is that the Giant brand will cost me less money. The Giant brand items are subjected to rigorous testing that includes customer feedback, and if the product doesn't pass, it doesn't go on the shelf. Knowing that other consumers just like yourself have had a say in what they like and love should give you the assurance that you are getting quality items when you purchase the Giant brand.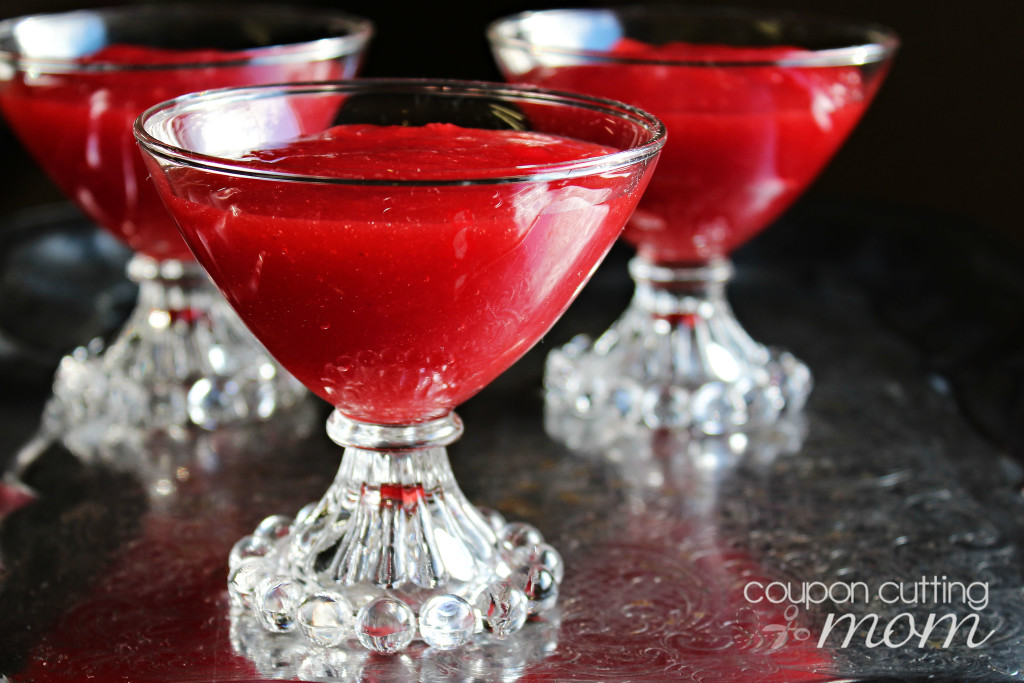 Cranberry Jello Salad Recipe
This cranberry recipe is a festive little number that is perfect for any holiday meal or any time you are hungry for a tasty jello salad. The best part about this dish is that requires only three ingredients!
Author: Esther @ Coupon Cutting Mom
Ingredients
1- 16 oz. Jellied Cranberries
2 cups applesauce
2 - 3oz. Strawberry gelatin
2 cups boiling water
Instructions
Blend together cranberries and applesauce in blender until smooth.
Dissolve gelatin in boiling water.
Mix gelatin mixture with cranberry/applesauce mixture.
Refrigerate until jelled.
$25 GIANT Food Gift Card Giveaway
Thanks to GIANT Food Stores for generously offering a lucky Coupon Cutting Mom reader a $25 GIANT gift card. This giveaway is open to US residents ages 18+ and ends at 11:59pm ET on January 19, 2016.