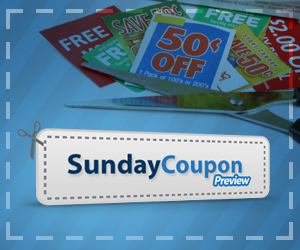 There will be 2 inserts in this Sundays paper – 1 Red Plum and 1 Smart Source. Head over here to see a list of the coupons that will be included. 
What coupons are you excited about? I'm excited to see a $0.75/1 Pepperidge Farm Baked Naturals and a $0.50/1 Carefree coupon.
Reminder coupon value does vary be region.