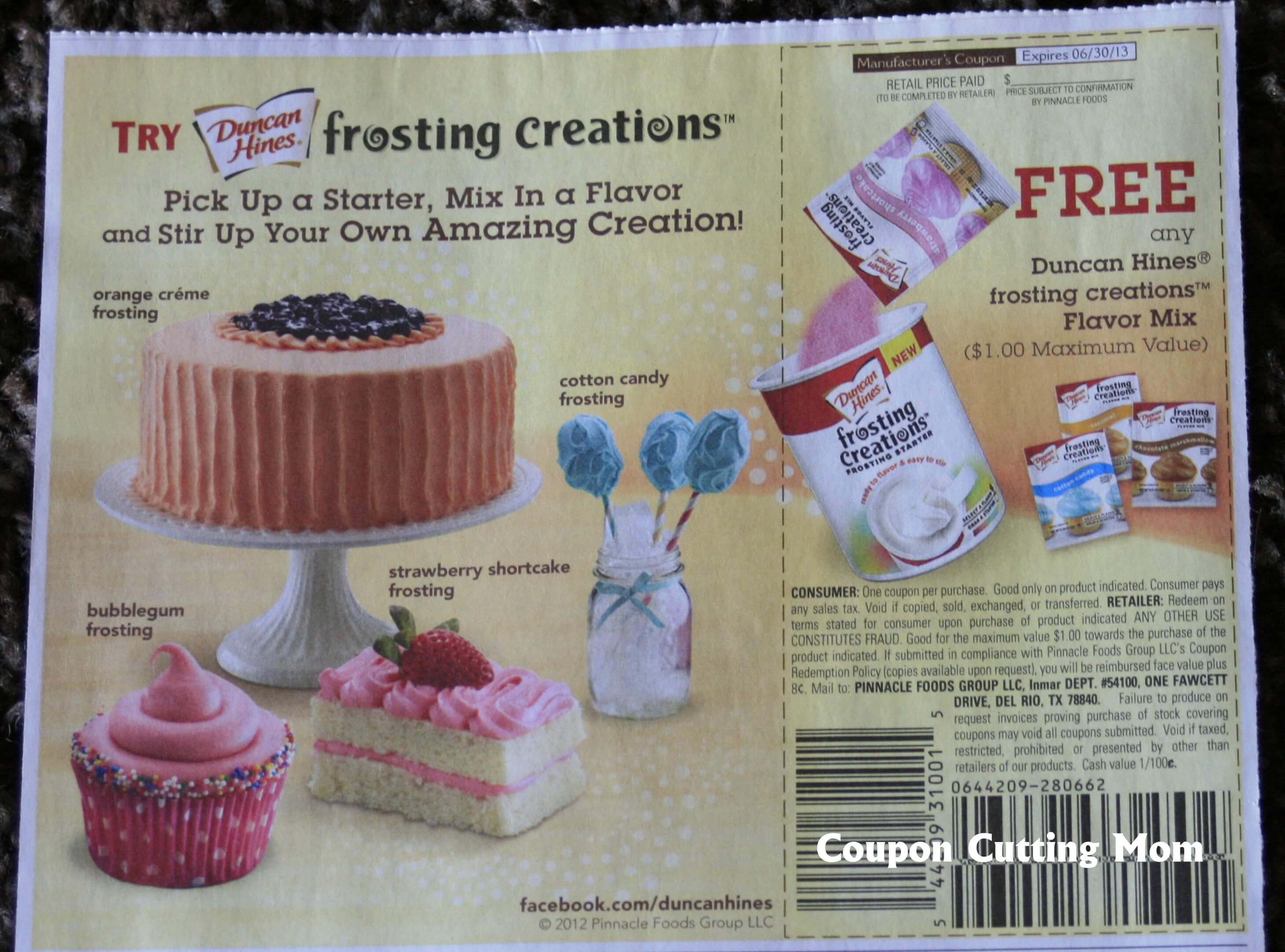 Did you receive this coupon for a FREE Duncan Hines frosting creations Flavor Mix in the 3/17 SS? It isn't often that we get a coupon for a totally free item.
If you didn't receive this coupon for FREE Flavor Mix or even if you just want more coupons head over to Wiz Clipz where you will pay only $1.50 for 10 coupons shipped to your door.
What flavors are you going to get for free with your coupons? So many yummy sounding flavors but I would really like to try Pink Lemonade and Orange Creme.