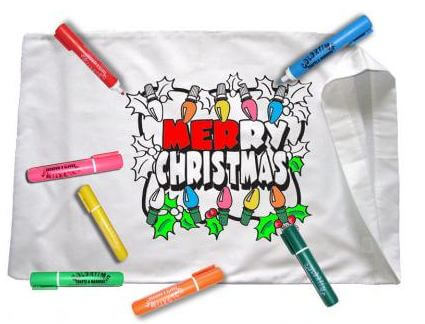 Looking for a a unique Christmas gift? Check this out.
Since 1990, over 5 million children and adults have loved creating t-shirts, pillowcases, backpacks, tote bags, bandanas, and more for parties, slumber parties, and scout meetings with permanent fabric markers. Color Time Crafts and Markers have provided their customers the opportunity to entertain their guests with a creative activity that becomes a permanent keepsake. Also, they are a licensed vendor of the Girl Scouts of America. Be sure check out the wholesale program, great for your organizations.
You can also find offer free downloadable coloring pages here and also a "Birthday Club" with special incentives.