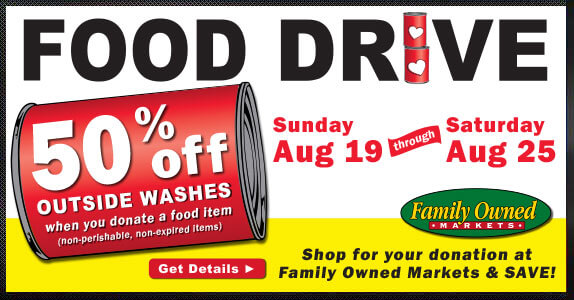 Local readers, here is a chance for you to make a donation to a local food bank and save 50% off a Cloister car wash. From 8/19 – 8/25, receive 50% off any outside wash when you donate a food item.
Donations can be dropped off at any Cloister location:
The 50% off applies to outside washes only. Discount does not apply to interior clean or Express services packages. One voucher/discounted wash per vehicle with a food donation. Expired food items will not be accepted and do not qualify for discounted wash. Not valid with any other coupon or discount.
If you are a Family Owned Markets shopper, be sure to print out your $5/$50 coupon found here on the Cloister's page.