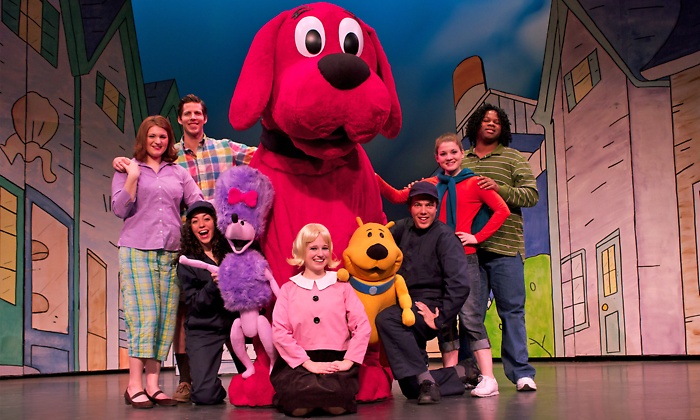 Clifford the Big Red Dog Tickets Up to 47% Off Regular Price 
Clifford the Big Red Dog is coming to the Hershey Theatre on Saturday, October 10. Here is your chance to save on admission tickets to this fun show.
It's rare that one pet is shared by millions of children, but at over 25 tall, Clifford the Big Red Dog has plenty of love to go around. So it's no surprise that kids around the world have enjoyed reading more than 126 million copies of his Clifford books, then seen the crimson canine come to life in his very own PBS series. Now, in his stage musical adventure, Clifford and company get a chance to make even more friends. Audiences join Clifford, his owner Emily Elizabeth, and friends on a journey to Bridwell Island to learn about Clifford's "Be Big!" ideas: Share, Play Fair, Have Respect, Work Together, Be Responsible, Be Truthful, Be Kind, Help Others, Believe In Yourself, and Be A Good Friend. Along the way, they'll stop to sing, dance, and make sure Clifford doesn't accidentally step on anyone.
Clifford the Big Red Dog Groupon offer info:
One G-Pass to see Clifford the Big Red Dog
When: Saturday, October 10, at 10 a.m. or 2 p.m.
Where: Hershey Theatre
Door time: 30 minutes before showtime