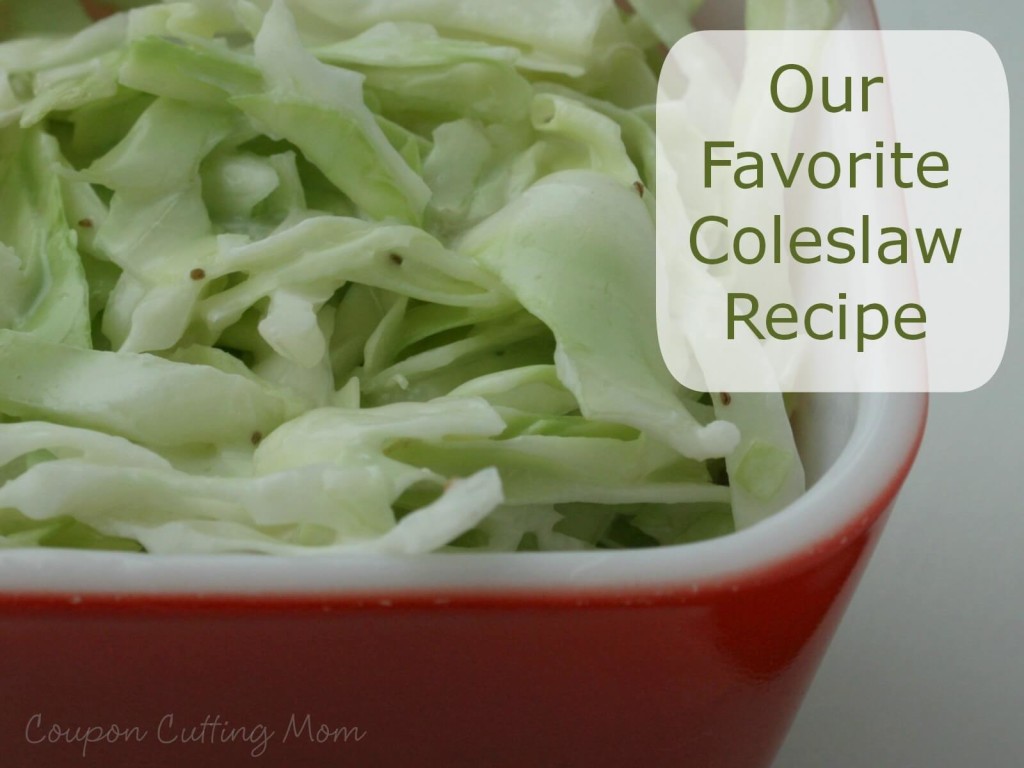 Maybe you are planning a cook out for a fourth of July party and are looking for the perfect side dish. Here is a favorite coleslaw recipe at our household. This dish is one that my 4-year old begs me to make on a regular basis.
This isn't a fancy slaw with apples or peanuts or anything like that in it. Rather it is a classic, creamy coleslaw that is perfect for your next sandwich or as a side at your next picnic or even family dinner. And the best part about it is that it takes only basic ingredients, things you probably already have on hand.
I find it is much cheaper to buy a head of cabbage at the store versus buying a bag Coleslaw. I then use my Salad Shooter to shred the cabbage.

My Favorite Coleslaw Recipe
This classic, creamy slaw recipe is super easy to mix up and is the perfect side to any meal.
Ingredients
1 head cabbage, shredded
Dressing:
½ cup mayonnaise
½ cup sour cream
1 cup white sugar
¼ cup vinegar
½ teaspoon salt
½ teaspoon celery seed
Instructions
Mix dressing ingredients in the blender. Pour over the shredded cabbage and chill at least 1 hour before serving.