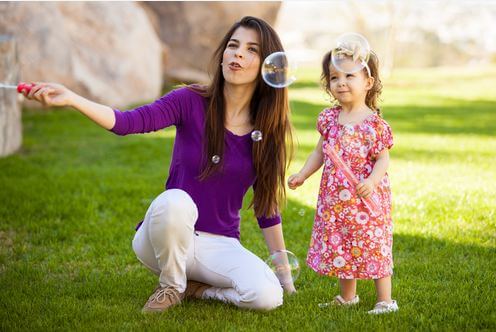 When you are a parent being able to have a date night or even getting some time to yourself suddenly requires more work and effort then it did pre-kids. My husband and I love date nights but often when we think of juggling work schedules, the hassle of finding someone to watch the kids and then paying the sitter, it really just seems easier to stay home. After I found out about
ChipperSitter
though, all of my excuses for not having date night oftener just got shot down. How does
3 hours of professional babysitting for ONLY $10
sound to you? And, the sitter comes to you so there is no packing a diaper bag and loading the kids up and driving them to the sitter!
ChipperSitter is a 24/7 on-demand sitter service that is available in most U.S. major cities. When you use ChipperSitter, you can rest assured that your kiddos are being well taken care of as each sitter goes through a thorough background, reference, and sex offender checks. ChipperSitters also go through google checks which means they are being searched on the web and news sources to make sure there is nothing negative about them turning up online. Each ChipperSitter also goes through a round of interviews with child care experts to make sure they are up to par to work for ChipperSitter.
Setting up your ChipperSitter can be done in 3 simple steps:
Call (877) 620-8578 or fill out this online form and ChipperSitter will contact you and setup a time for an experienced expert from their team to meet with you virtually and explain their program and answer your questions.
After your initial meet up, you will be emailed your access info for the ChipperSitter's site. This information will allow you to view and select the sitters in your area. You will be able to view a video, Facebook profiles, and chat with your perspective sitter before booking them.
Once you have decided on a sitter then just click the day and time you want them to come.
Congrats! You are all set to head out and enjoy some kid-free time with the love of your life! For peace of mind while you are out and about, you can text your sitter and also view your kiddos via the ChipperSitter app on your smartphone.
ChipperSitters can be booked for a few hours, part-time, full-time and even overnight! Right now they are offering a special for $10 Date Nights! There is also the option for you to include add-ons such as: arts/crafts, homework help, bouncy houses and much more when you book your sitter.
I'm thinking of an upcoming vacation that I have planned with my husband and daughters and I'm thinking that using ChipperSitter would be the perfect way to get a date night in while on vacation! When are you planning to use ChipperSitter?