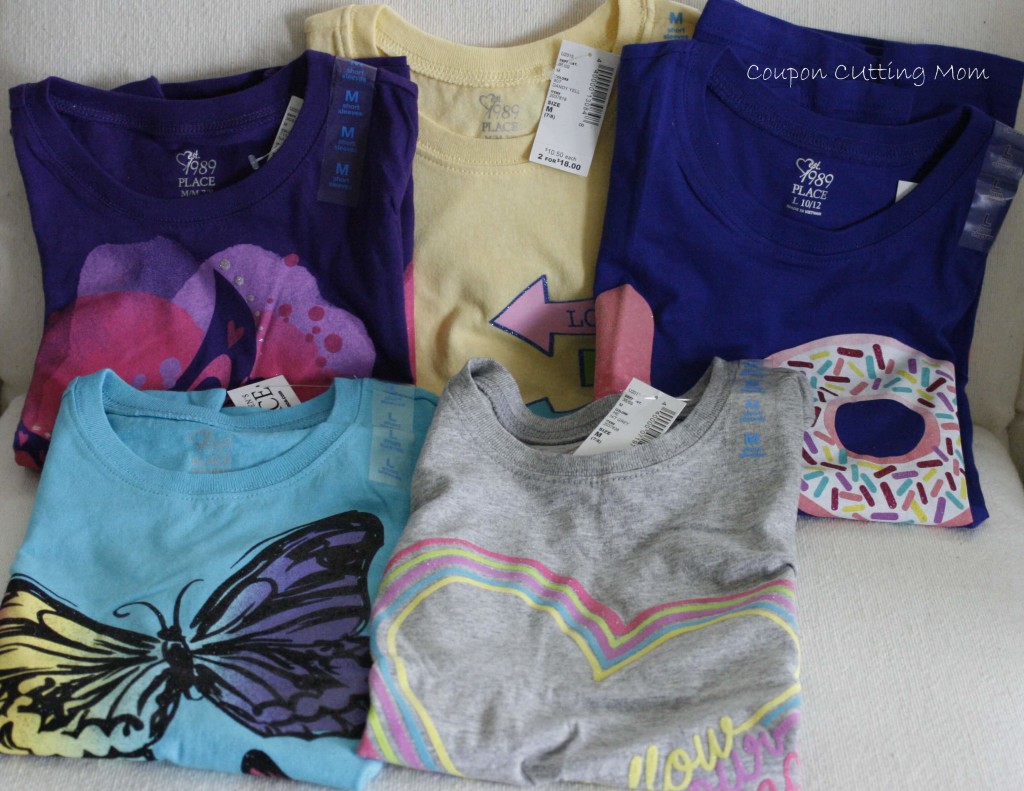 Children's Place runs the best sales and when I found an email in my inbox this morning stating that graphic tees are only $3.74 in-store today, I decided to quickly run out to and stock up on tees. I was able to get a few more long sleeved tees for this winter and then the rest are short sleeved for next summer. If I would have bought these five shirts at full price, I would have paid $52.50 but with the 25% off savings pass email and a sale, I paid ONLY $18.70!
If you would like to shop The Children's Place online (entire site is 40 – 60% off) for some really good deals, be sure to use code 25COUPON2 to save 25% off your purchase and ALL orders ship free!
Shop The Children's Place sale in-store or online and save money on clothing purchases for your kiddos.