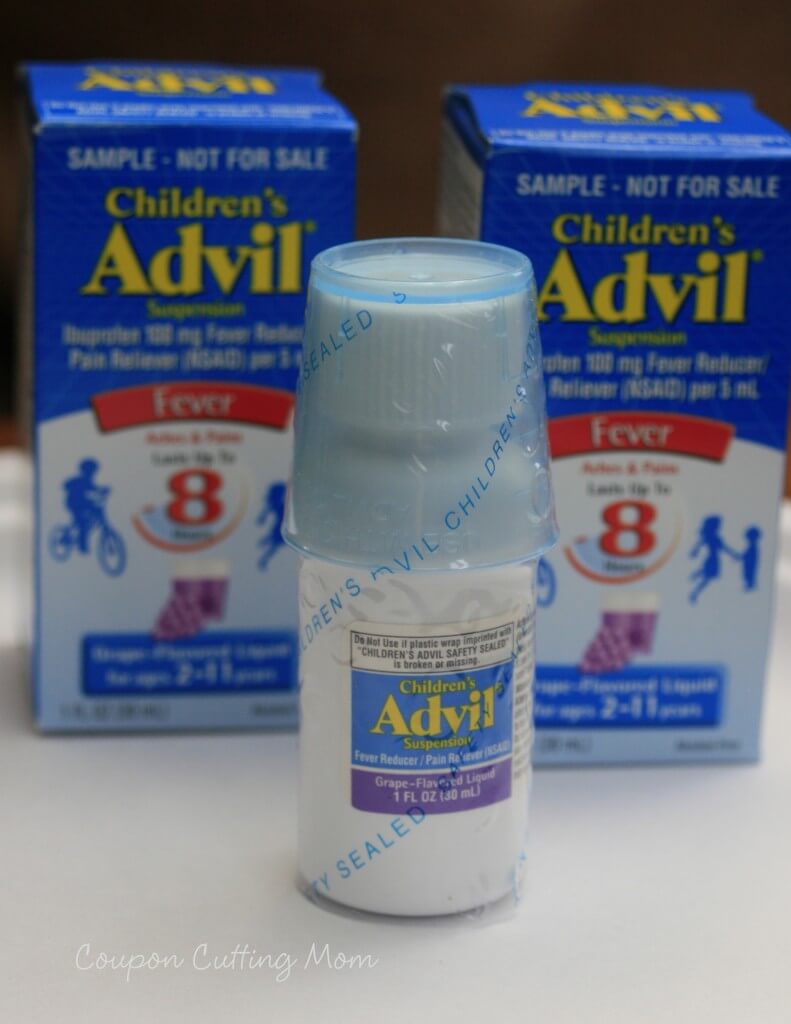 Winter weather is here and that means colds, coughs, fevers and other sickness. Thankfully so far this year my kids have been healthy and I'm hoping that continues as I hate it when the kids are not feeling well. As a mom I'm glad for Children's Advil as it is my go to medicine especially for fevers. I love that this medicine not only brings the fever down quickly but just one dose provides effective relief for up to 8 hours.
Did you know that ibuprofen is the #1 pediatrician recommended fever and pain reducer and Children's Advil has this as an active ingredient? Infants' Advil is available in dye-free White Grape flavor and is for babies 6 to 23 months. The Children's Advil is for children ages 2 to 11 years and comes in Bubble Gum, Grape, Blue Raspberry, Fruit and dye-free White Grape. There is also a Junior Strength Advil which comes in small, easy-to-swallow tablets for children 6 to 11 years old. Remember to always carefully read the usage directions and to use as directed.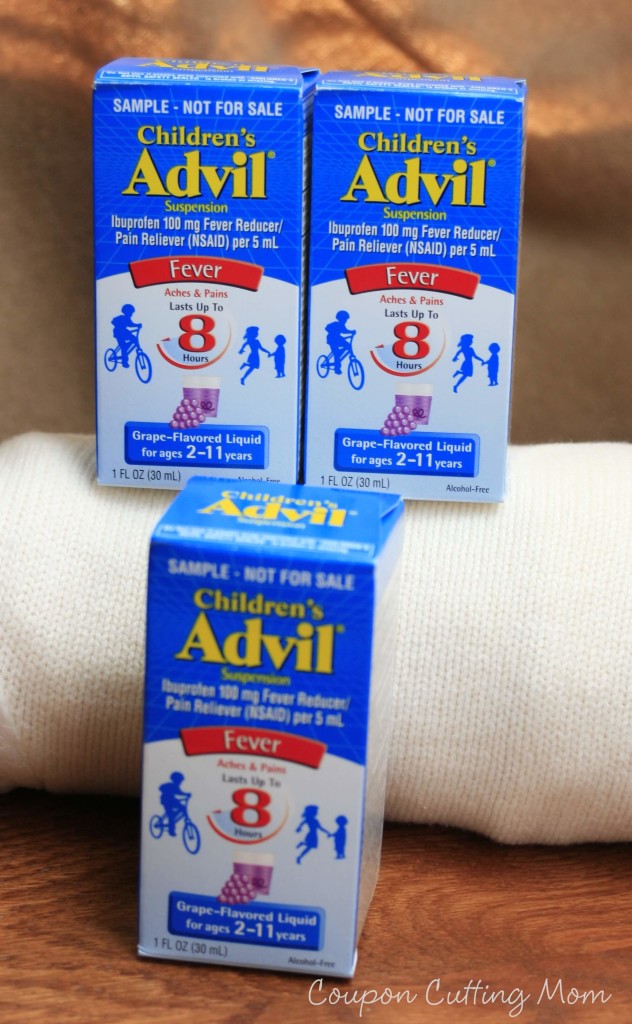 Be sure to like Children's Advil on Facebook and check out the Feel Better Activity Center. This center is sure to help make any sick day a better day. Here you will find game ideas, craft, recipes and more. You will also find coupons for your next Children's Advil purchase.
Then next time your child has a fever be sure to turn to Children's Advil for effective relief you can count on.
Coupon Cutting Mom received one or more of the products mentioned above free for evaluation purposes. Regardless, all opinions expressed are still 100% my own.