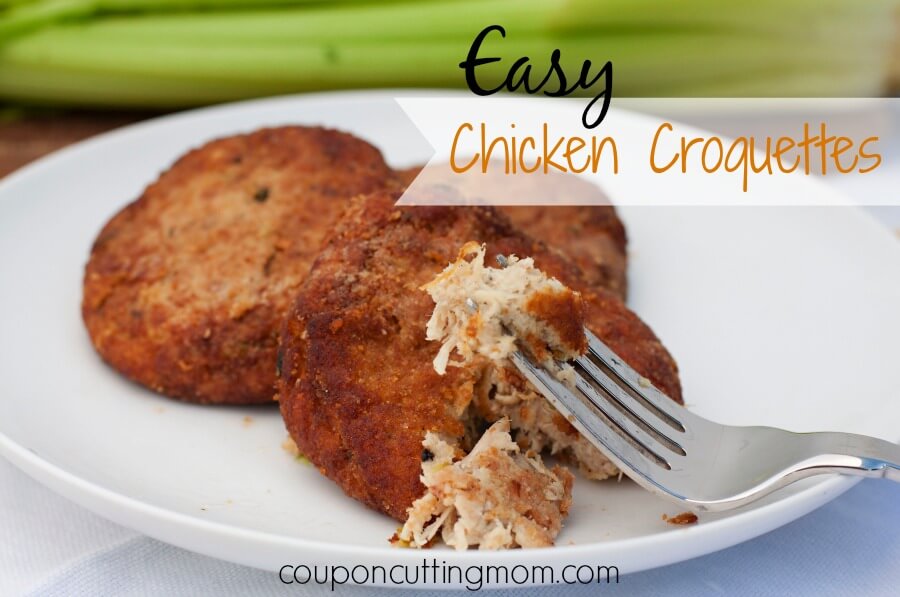 Chicken Croquettes are my all time favorite food to keep in the freezer for a quick, tasty meal.  These croquettes do take some time to mix, form and fry but the few hours of work will seem so worth it when you are having a busy day and can just pull them out of the freezer and have a tasty meal on the table in short order. These croquettes are delicious served with mashed potatoes and gravy.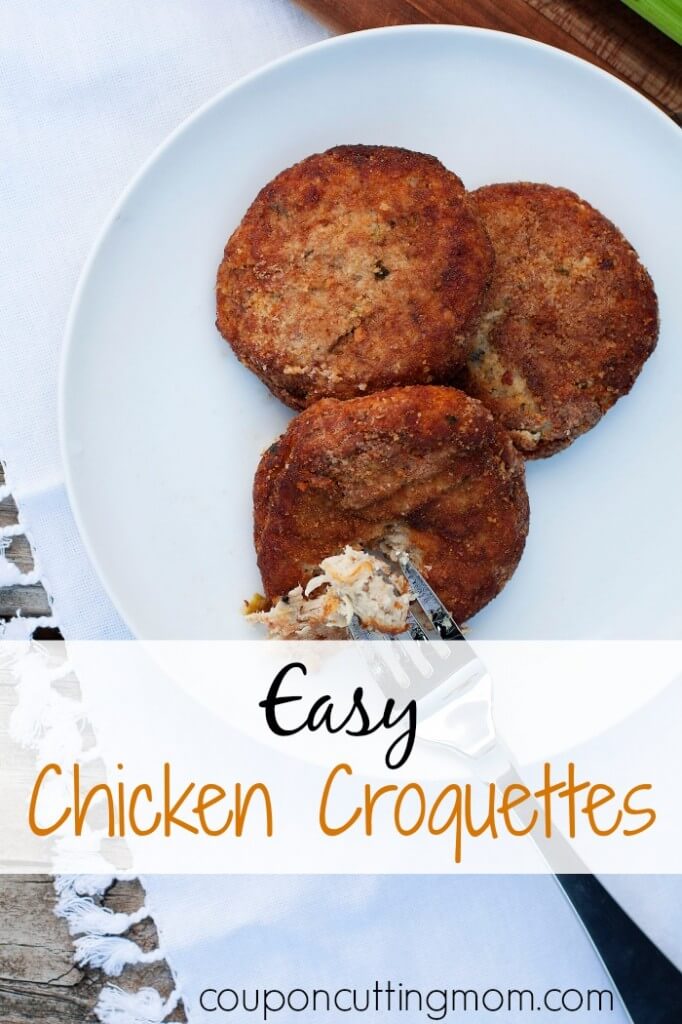 Chicken Croquettes Recipe
I buy a 10 lb bag of boneless, skinless chicken breast when it is on sale and then use it to make these croquettes.
Cook up 10 lb of chicken. Cool and shred. I use my food processor and it chops the chicken to a perfect texture.
We like celery and onion in the croquettes, and I chop that up in the food processor as well. I use approximately 1 – 1.5 cups chopped celery and 1/2 cup chopped onions. Put chopped chicken, celery, and onions in a large pan or mixing bowl. Then make the following white sauce.
White Sauce
18 Tablespoons butter
1 1/2 cups flour
9 cups milk
5 teaspoons salt
2 teaspoons pepper
Melt the butter in a large pan; add flour and using a wisk, mix together. Wisk in milk and seasonings and cook over medium heat until the mixture thickens. Pour the white sauce over chicken and mix well. Refrigerate meat/sauce mixture until thoroughly chilled. Do not skip this step, if the mixture is not chilled you will have problems when you try to fry the croquettes. I usually refrigerate the mixture overnight before forming the croquettes and frying them.
After mixture is chilled, shape into patties. I use my largest size cookie/ice cream scoop so all my croquettes are uniform size. I scoop the chicken out and then flatten slightly into a patty shape.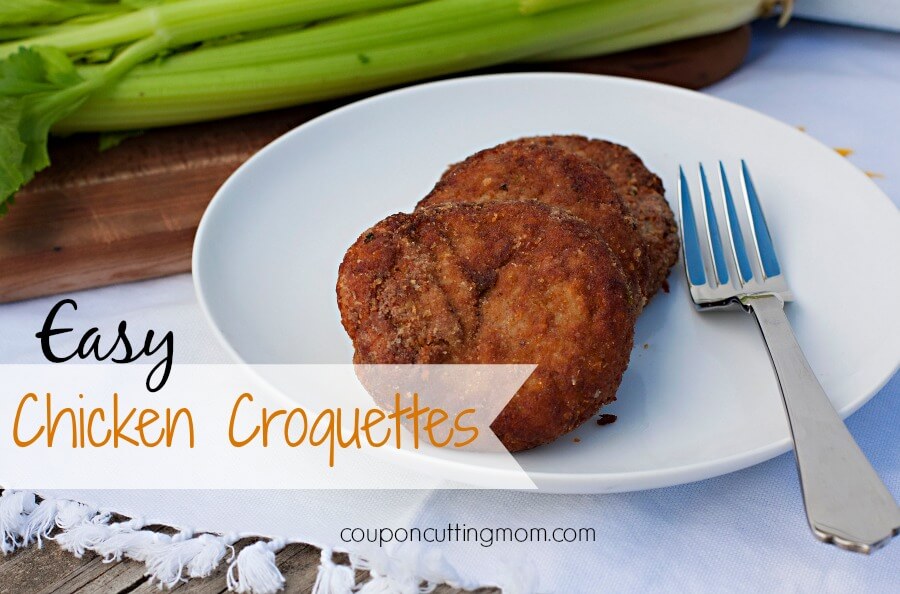 After each patty is formed I roll them in Italian style bread crumbs. Coat well with bread crumbs and then fry in oil. I use my electric skillet for this step, keeping about 1/2″ of oil in the skillet.
Fry until golden brown, then flip and fry other side until golden brown also. I then flash freeze the croquettes on wax paper lined cookie sheets. After they are frozen, I place the croquettes in freezer bags. What I love about this is that you can then pull out the amount you need for your meal and heat them up.
To heat place frozen croquettes on baking sheet and bake at 350° until hot.