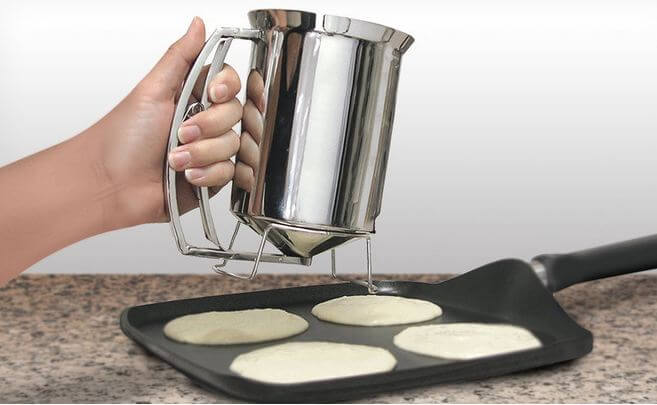 Groupon is offering this Chef Buddy Pancake Batter Dispenser for only $9.99 (reg. $29.99).
Chef Buddy's handy pancake dispenser helps take the guesswork out of making breakfast in the morning. Made out of high-quality metal, its easy-pull trigger system dispenses batter evenly onto cooking pans or sleeping roommates. The sleek device proves to be equally helpful when making other foods including crepes and cupcakes.
Chef Buddy pancake batter dispenser
Restaurant-grade metal
Easy-pull trigger
Controls batter flow
Capacity: up to 3 cups
Dimensions: 5.75" (L) x 4.25" (H) x 6.25"
Get your Chef Buddy Pancake Batter Dispenser here.