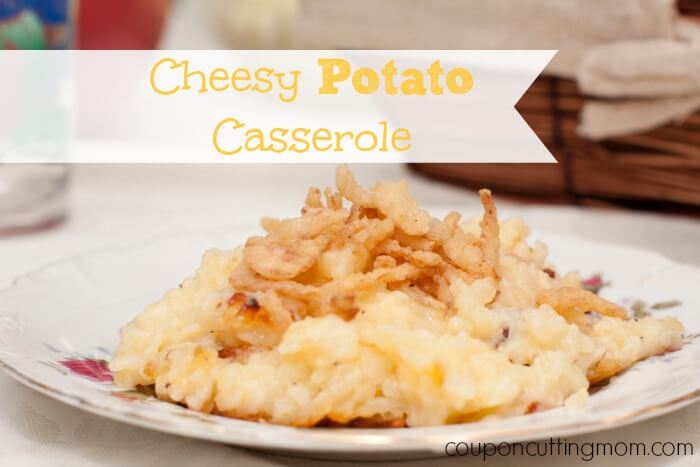 Easter is just around the corner and that means many of us are busy getting the last minute items needed for Easter baskets, finding time to stuff candy in the Easter eggs, figuring out the perfect Easter outfit, and last but not least coming up with a delicious Easter dinner for the family.
Colleen of Souffle Bombay and Heather of Real: The Kitchen and Beyond decided to gather 26 bloggers to share some of their Easter Entertaining Ideas with you! From Jelly Bean Trees to a Giant Deviled Egg, we've got you covered!  To make this Easter even more memorable for a few lucky readers, we have some fabulous giveaways that any grown up would love to get in their Easter Basket from John Boos, The Spice House, Wilton Armetale, Divine Chocolates & The Tree Hut!! Follow along via #AllThingsEaster on social media this week and visit our Pinterest Board "All Things Easter" for more ideas.  Now if only we had a magic formula to make all those dishes disappear, Happy Easter!
Today I'm sharing with you a favorite dish at our house – Cheesy Potato Casserole. This potato dish would be the perfect side for your Easter meal. What I love about this recipe is that it is so easy to mix up as it uses frozen hash brown potatoes. Really it only takes a few minutes to mix together so I often serve it for a side at weeknight dinners yet it is elegant enough for any holiday meal. When your guests taste this potato recipe they will think you spent a lot of time on this dish and will have no idea how simple it was to prepare thanks to frozen potatoes. What they don't know won't hurt them right? Another thing that I love about this recipe is that it can be mixed up now and put in the freezer until you are ready to bake it. Save yourself some last minute holiday stress and mix this Cheesy Potato Casserole now and put it in the freezer so it is ready for your Easter meal.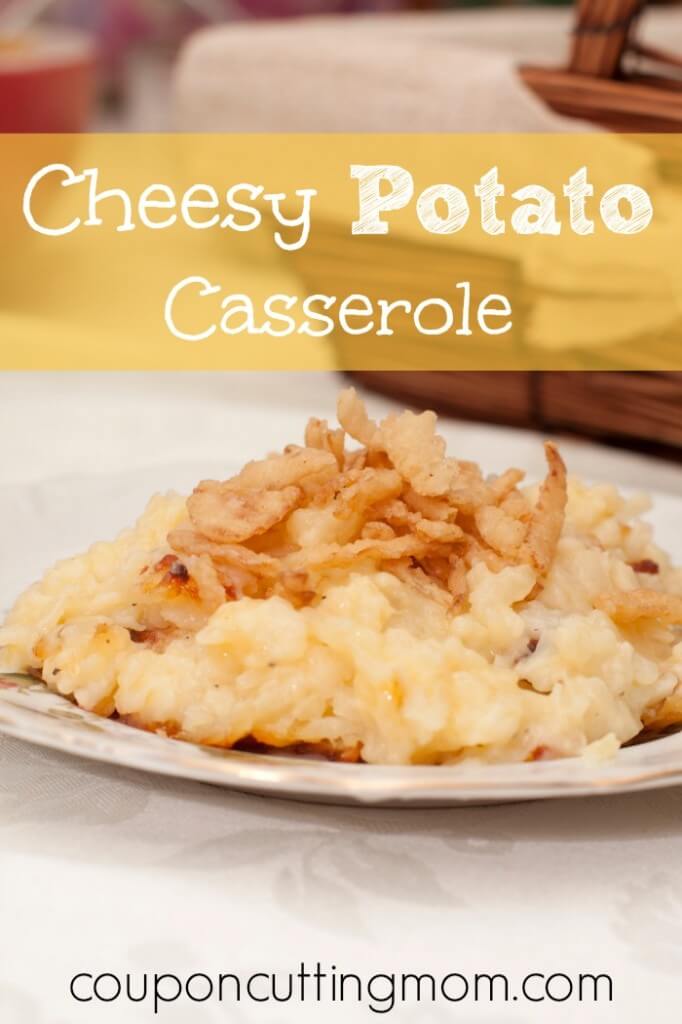 Cheesy Potato Casserole
Ingredients:
1 – 30 oz. package of frozen shredded Hash brown potatoes
1/4 cup chopped onion
1/2 cup butter
1/2 teaspoon mustard
1 teaspoon salt
1/2 teaspoon black pepper
1/2 cup milk
1/4 lb. yellow processed cheese
Directions:
In a medium size saucepan heat butter until melted. Add onions, mustard, salt, pepper, milk and cheese. Continue heating until the cheese it totally melted. Add the frozen potatoes and mix well. If you are planning to serve these potatoes at a later date, put them in the freezer at this point*. Or if you are ready to bake them now, place in a greased 9 x 13″ glass baking dish and bake at 350° for 1 hour. May be topped with crispy onions or crushed corn flakes before serving.
*When using the frozen potato mixture, be sure to allow to thaw completely in the refrigerator before baking.
Check out the other #AllThingsEaster recipes, ideas and more.
Ideas for Leftover Easter Eggs
Easter Breakfast Recipe Ideas
Easter Dinner Recipe Ideas
Easter Dessert Recipe Ideas
Easter Cocktail Recipe Ideas

Easter Decorating Ideas
Easter Gift Ideas
Easter Fun
Frugal Easter Basket Ideas & Menu
And last but not least is the giveaway! We would like to give a huge thank you to the companies that made this giveaway possible. Thank you to John Boos for the beautiful maple cutting board, The Spice House for their spice and baking gift sets, Divine Chocolate for their luxuriously rich Fair Trade Chocolate gift basket, Wilton Armetale for the elegant egg plate, and Tree Hut for the body scrub and lotion.

On the Rafflecopter form below, simply complete as many entries as you would like. This giveaway is open to US residents ages 18+ and ends at 12 midnight ET on April 24, 2014.