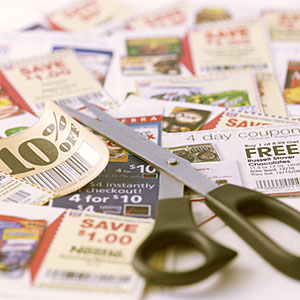 Remember the Insert Insanity Deal I posted yesterday? It is that good of a deal that I'm posting about it again! Right now Insert Insanity is running a huge deal on the August Catch-up Pack. In addition, you get a $5.00 credit to Wiz Clipz that you can use on clipped coupons. Many people see that type of a deal and just shrug it off. Others grab it as fast as they can. To those of you that have been "shrugging": This article's for you! I decided that I would give you a quick scenario about just how much money the August Catch-Up Pack will save you. Let's have some fun!
Buy the August Catch-Up Pack at $19.99
Use your $5.00 Wiz Clipz Credit to buy the following:
(1) 10 pack of $2/1 Wisk – Note this Wisk coupon will pair nicely with the deal at CVS or starting next week Giant is going to have Wisk 50 oz bottles for only $1.99 after this coupon!
****Note, you just made your money back
(1) 10 Pack of $4/1 Gillette Fusion Proglide
(1) 10 Pack of $4/1 Venus
Total Spent thus far: $19.99
Total Saved thus far: $100.00
Net Difference: $80.00 Saved!
If you aren't following me, go back to the top and read through the scenario again. With the Wiz Clipz Credit ALONE, you save $100 by using the coupons. That puts you $80.00 ahead of the game and you haven't even cracked into the Catch-up Pack yet!
Here are a few highlights from the Catch-Up Pack:
Hot coupons from the included August 5 inserts:
(6) $3/1 Bic Disposable Razor = $18 in savings
(6) $45/1 Verio IQ Meter
(6) $1/2 Five Star products
(6) $3/2 Herbal Essences/Aussie Products
(6) $1/1 Purex Crystals
(6) $7.99 Venus / Daisy Disposable Razors.
Those coupons alone represent $359.94 in savings and that isn't even 25% of the total coupons in the inserts! You get 6 of the WHOLE Smartsource and 6 of the WHOLE Red Plum!
Let's look at 8/12!
(6) $2/1 Cheer Detergent
(6) .75/1 Colgate ****Free Toothpaste
(6) $1.50/1 Huggies
(6) $2/1 Shick Intuition
(6) $1/1 Speed Stick
(6) $4/1 Fusion ProGlide
(6) $1.29 Good n Natural
(6) $4/1 Venus
(6) $2/1 Wisk 45oz +
These select coupons represent another $111.24 in savings.
Using only the coupons that we highlighted in the post, you would save $571.18 by spending $19.99.
Insert Insanity is a service that truly pays for itself.