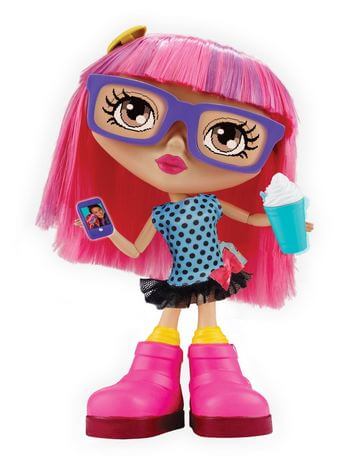 Chatsters Interactive Doll
Get the Chatsters – Gabby Interactive Doll on Amazon for only $19.59 (reg. $79.99).
Chatsters are super fun interactive BFFs!
Gabby
has lots to say about fashion tips, food, her fluffy puppy and all kinds of girly fun! With six interactive accessories, you'll have tons of fun as you chat, unlock games, perform makeovers and more! Unlock everything Chatsters can do by touching their interactive glasses and let the fun begin!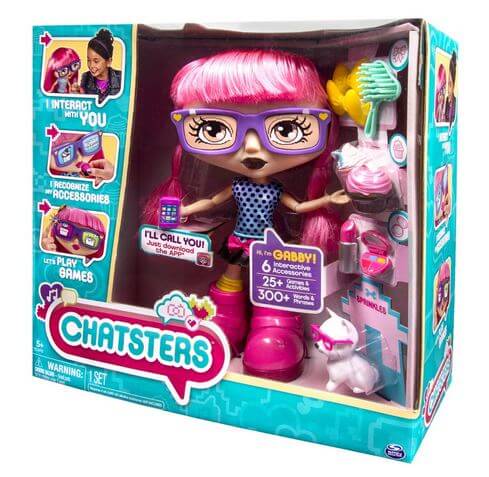 Chatsters Doll Features:
Gabby comes with 6 interactive accessories that can unlock special games and activities to play with Gabby. Also included are 3 non-interactive hair accessories.
When Gabby chats, her eyes animate! They also light up in different colors. The yellow hearts on Gabby's glasses are touch sensors. Tap on each corner to answer her questions, play games, or give her makeovers.
Gabby says over 300 unique words & phrases and has over 25 games and activities. For extra fun, download the free app, compatible with select iOS and Android devices.
Chatsters Gabby doll is for ages 5+ and requires 4 AA batteries (not included).
Includes: 1 Chatsters Gabby interactive doll, 6 interactive accessories: Smoothie, Cupcake, Eye Shadow Compact, Lipstick, Sprinkles, Mobile Phone2 additional accessories: Hair Brush, Hair Clips, 1 Instruction Sheet
Get your Chatsters doll here while it is at this super low price. Please double check the price before purchasing as prices can change quickly on Amazon. If you are not an Amazon Prime member, be sure to sign up today for your FREE 30-day trial that will get you free 2-day shipping on most orders.