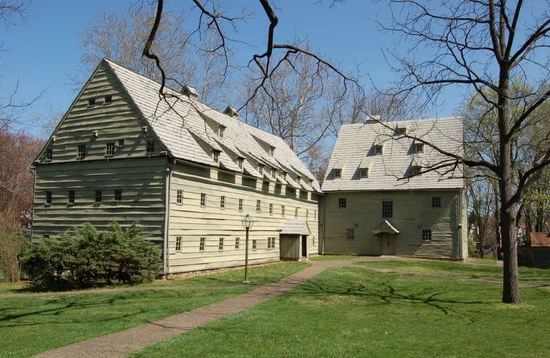 Charter Day: FREE Admission to Pennsylvania Historic & Museum Sites on March 11, 2018
Looking for something fun and free to do with the family this weekend? Sunday, March 11, 2018 is Charter Day and this means free admission to many of the historic sites and museums along the Pennsylvania Trails of History.
Participating historic sites and museums include:
• Brandywine Battlefield Park, Chadds Ford
• Conrad Weiser Homestead, Womelsdorf
• Cornwall Iron Furnace, Cornwall
• Daniel Boone Homestead, Birdsboro
• Drake Well Museum, Titusville
• Eckley Miners' Village, Weatherly
• Ephrata Cloister, Ephrata
• Erie Maritime Museum & Flagship Niagara, Erie
• Fort Pitt Museum, Pittsburgh
• Graeme Park, Horsham
• Hope Lodge, Ft. Washington
• Joseph Priestley House, Northumberland
• Landis Valley Village & Farm Museum, Lancaster
• Pennsbury Manor, Morrisville
• Pennsylvania Anthracite Heritage Museum, Scranton
• Pennsylvania Lumber Museum, Ulysses
• Pennsylvania Military Museum, Boalsburg
• Railroad Museum of Pennsylvania, Strasburg
• Somerset Historical Center, Somerset
Additional information about Charter Day can be found HERE.