I was provided with complimentary products to facilitate this post. Regardless, all opinions expressed are still 100% my own.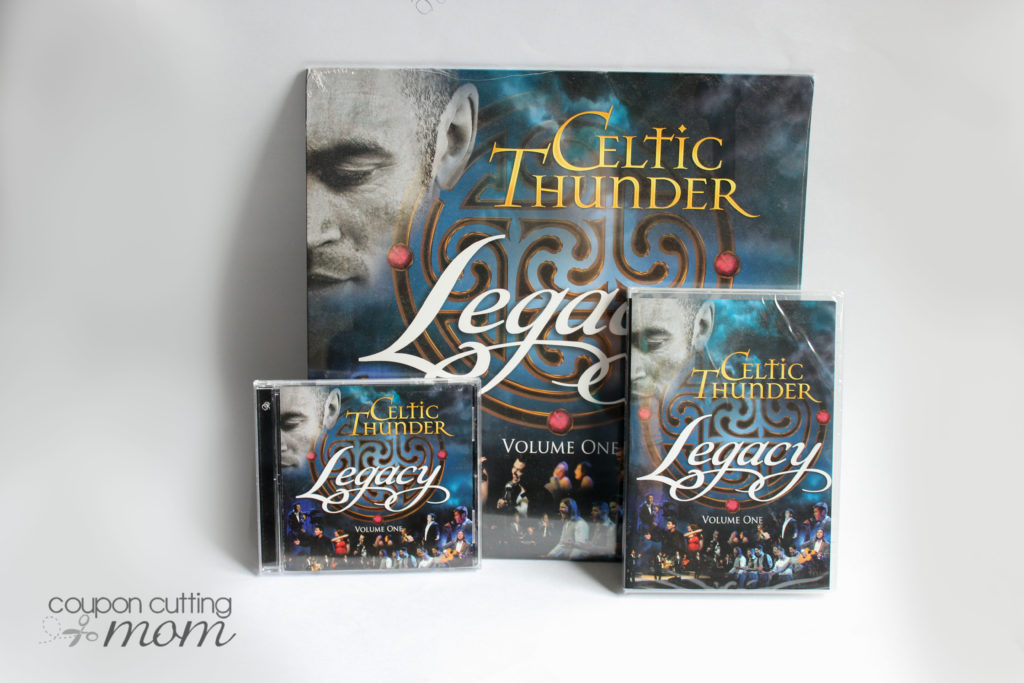 When I was able to listen to the
Celtic Thunder Legacy CD
as a review for Legacy Recordings, I was really excited. I have attended a Celtic Thunder Concert and have been hooked ever since. Even if you have never heard of them before, give them a listen and I am sure that you will love it just as much as my kids and I did.
Celtic Thunder has amazing vocal harmonics and their ensemble productions are out of this world. Their performance for me was moving and emotional, so being able to listen to their music at home is wonderful. The style of music is traditional Irish and folk music to adult contemporary, rock and classical crossover.
It's amazing to think that the group was formed in Dublin in 2007. Now they have Legacy which is the latest production on DVD, Blu-ray, CD and vinyl. So no matter how you enjoy music, there is something for you. The show is produced by Sharon Browne while the album is produced by David Murano.
Legacy is a compilation of loved numbers from Celtic Thunder's nine standing-room only world tours. Songs include include "Heartland," the group's big opening number, along with crowd-pleasing favorites like "Raggle Taggle Gypsy," "Galway Girl," and "A Place in the Choir" alongside rousing anthems "Caledonia" and "Ireland's Call."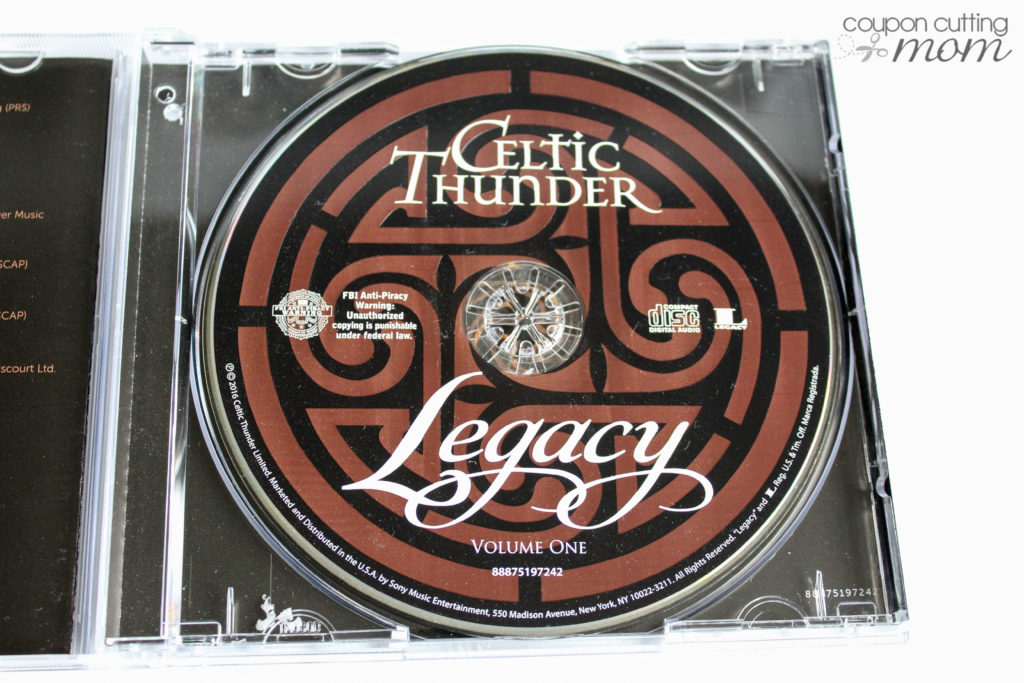 The Celtic Thunder vocalists are backed by the eight-piece Celtic Thunder Band on strings, guitars, percussion, whistles, pipes and more, led by musical director is David Munro, who also plays keyboards in the show. They are truly amazing.
Celtic Thunder will be taking Legacy on the road in 2016 with a full North American Tour which will run from August-December. They will stop in 75 cities across 40 states including New York, Massachusetts, Georgia, Pennsylvania, Nevada, Florida, Texas, California and Washington to name but a few.
Celtic Thunder's official YouTube channel, "Thunder Tube" has seen over 28 million-upload views since the channel's inception in 2008. That's pretty impressive!
My kids absolutely fell in love with the song "A Place in the Choir". They will literally blare this song all day throughout the house. I have never really been a huge music fan but I have listened to the Celtic Thunder Legacy album multiple times and love it more every time. Their music both moves me at times and soothes me in others. Sometimes that's just what you need after a long and stressful day.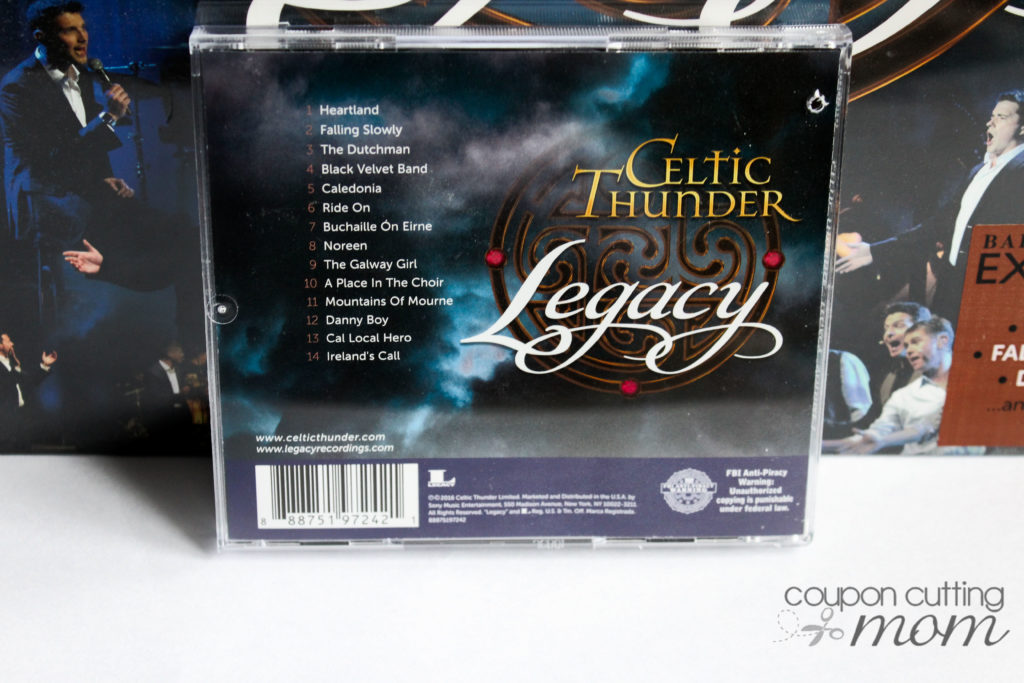 The playlists are listed below and I know that you will enjoy their music just as much as my family and I did.
Legacy, Volume I Tracklisting
1. Heartland
2. Falling Slowly
3. The Dutchman
4. Black Velvet Band
5. Caledonia
6. Ride On
7. Buachaille on Eirne
8. Noreen
9. The Galway Girl
10. A Place in the Choir
11. Mountains of Mourne
12. Danny Boy
13. Cal Local Hero
14. Ireland's Call
Get your Legacy album here.