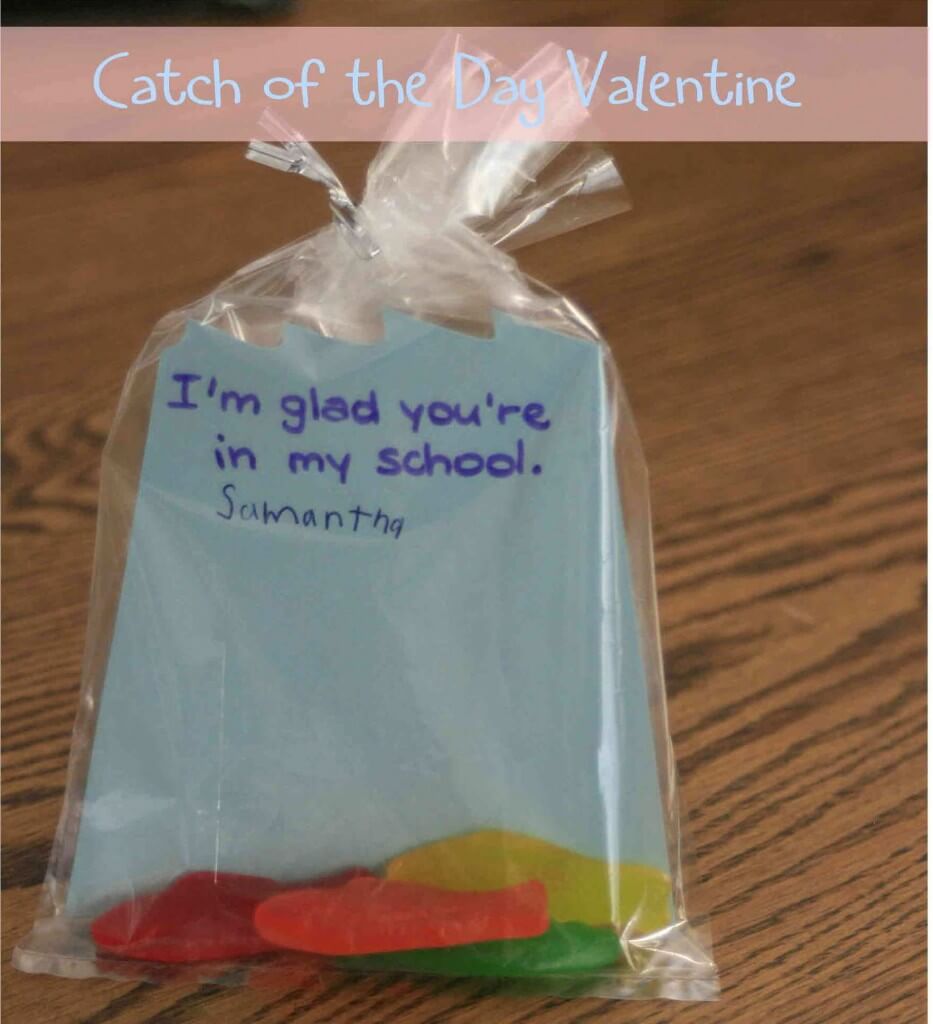 After browsing the Family Fun magazine, my daughter decided she wanted to make the Catch of the Day to hand out to her classmates for Valentine's Day.
This was very easy to make and required only a few items. All you will need is some clear plastic bags, blue paper, twist ties, this free template download, and Swedish Fish.
Suggested messages to write on the blue paper water include, "I'm glad you are in my school", It's ofFISHial-you're awesome", "I fish you were mine".