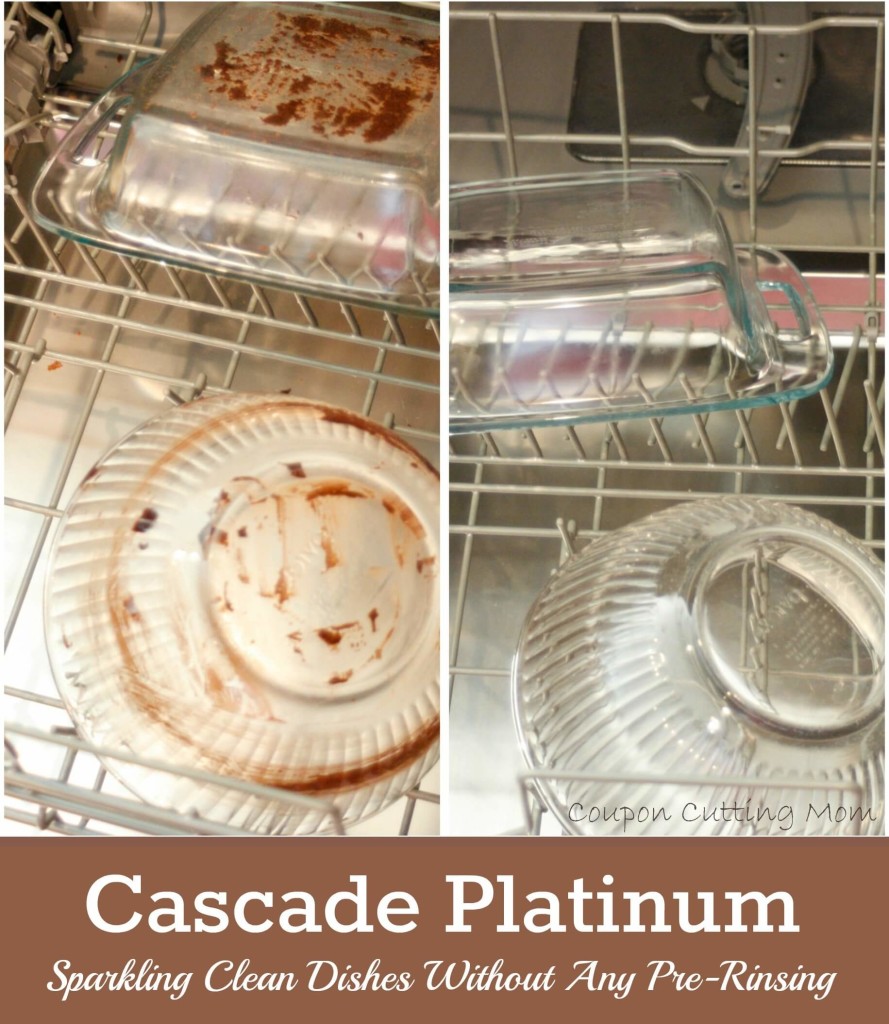 As busy moms we are often juggling kids, school, work, cooking, dirty dishes, laundry and so much more. With all this busyness going on I'm sure you really don't want to have to re-do any of your household chores because of products that didn't perform the way you were expecting. An example of a chore that no one feels like redoing is the dirty dishes. I really hate stacking the washer full of dishes in the evening and coming back the next morning only to find that some of the them are still dirty. Ugh! Who really has time to reload and rewash the same dish twice? Thanks to Cascade Platinum there is no need to ever rewash a dish again because it didn't get clean the first time.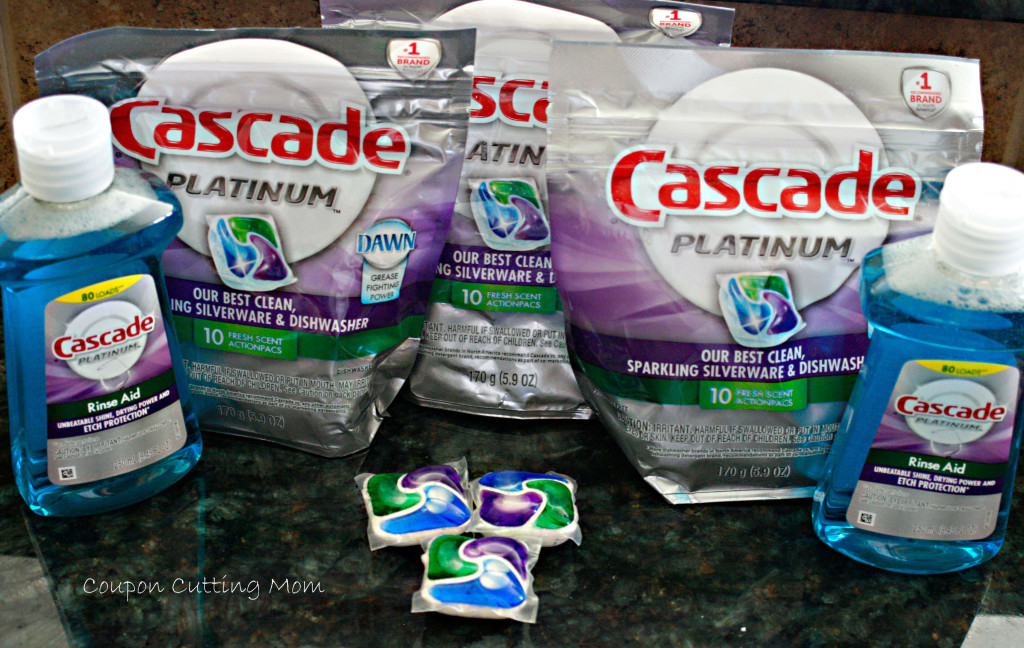 You want to know what I found the most amazing about Cascade Platinum? There is no pre-rinsing at all before loading the dishes into the dishwasher. Yes, you heard me right, no running the dishes under water before loading them in the washer. Just load those dirty dishes and start the washer and Cascade Platinum will work its magic.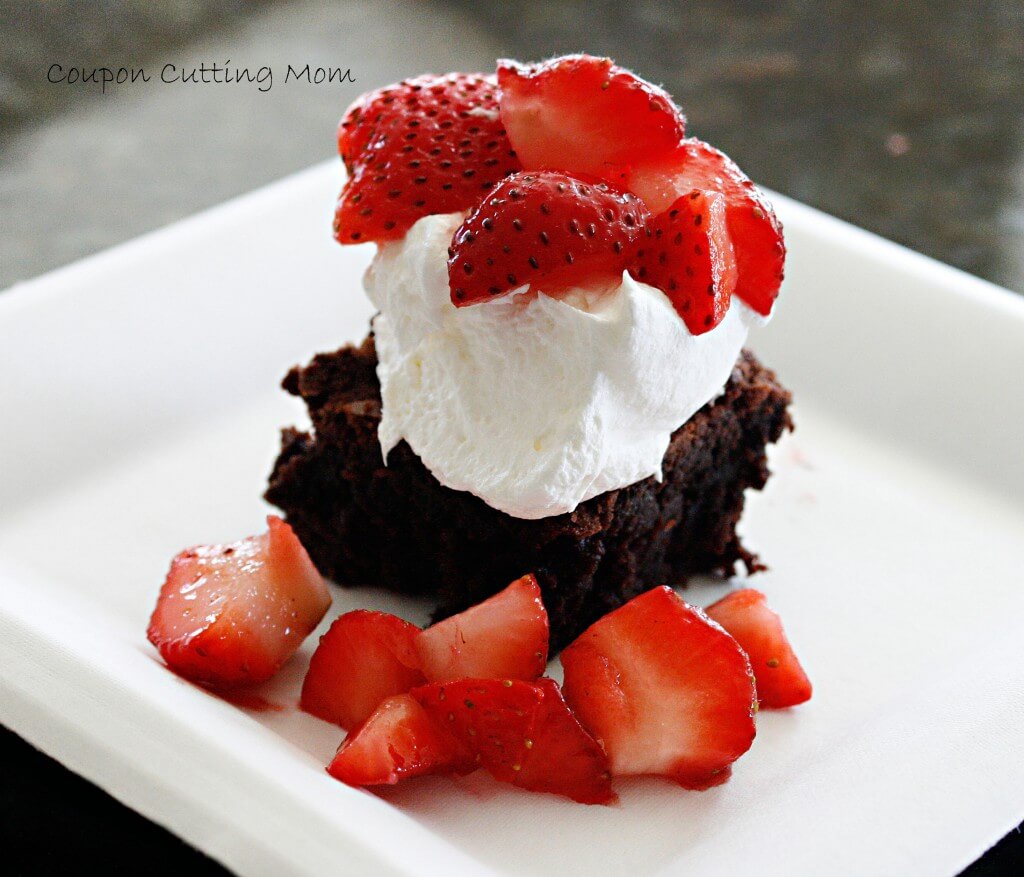 I was recently asked to host a #CascadeShiningReviews party at my home. The day before the party I prepared some yummy lunch foods to serve my guests. The menu included hot ham sandwiches with a brown sugar glaze, veggie pizza, dip, and dessert was gooey brownies with strawberries and ice cream. I then left the dirty prep dishes out on my counter for the next day. I know, dirty dishes sitting around is not something I should be bragging about but how else was I going to show my guests the power of Cascade Platinum?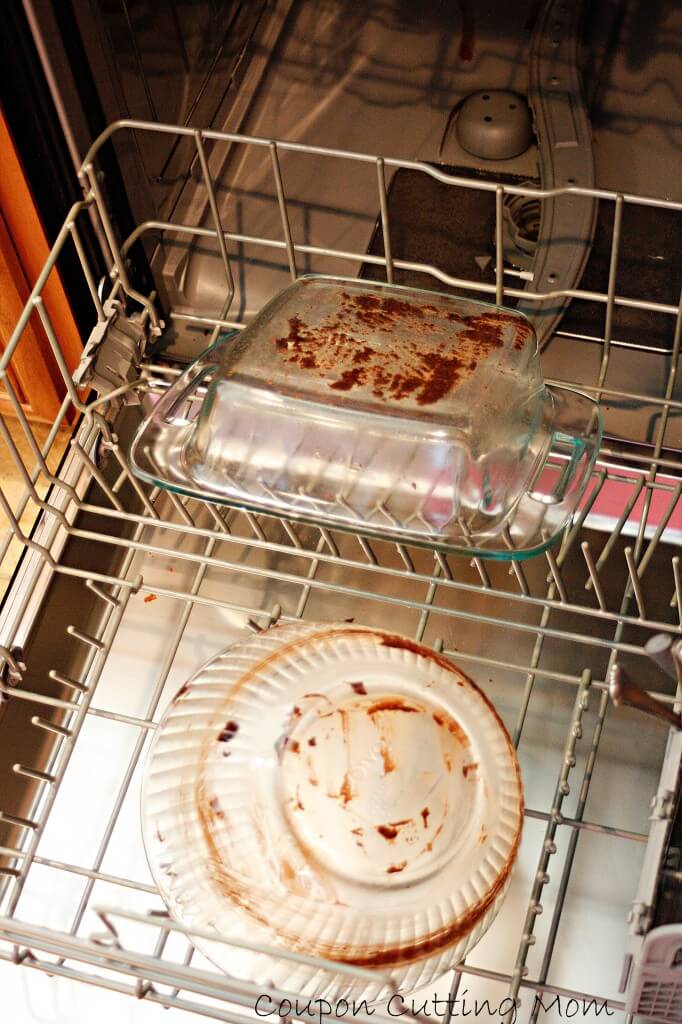 When the party guests arrived the next day, I showed them the dirty dishes that had now been setting on my counter top with food drying on them for over 12 hours. I then loaded the dishes right into the dishwasher without any rinsing and added a Cascade Platinum pac. I felt like I was taking a total gamble and was really wondering if the dirty dishes would be sparkling clean when the cycle was complete.
While the dishes were washing we learned some more information about Cascade Platinum. This product really does work best food soil is left on dishes because its special enzymes latch onto that food, breaking it down so it can wash away. If there's no food soil, there's nothing for the enzymes to attach to and your detergent isn't working its hardest for you. We also learned not to worry about the food left on the dishes as there is a garbage disposal built into the bottom of almost all dishwashers. This disposal works exactly like the disposal in your kitchen sink.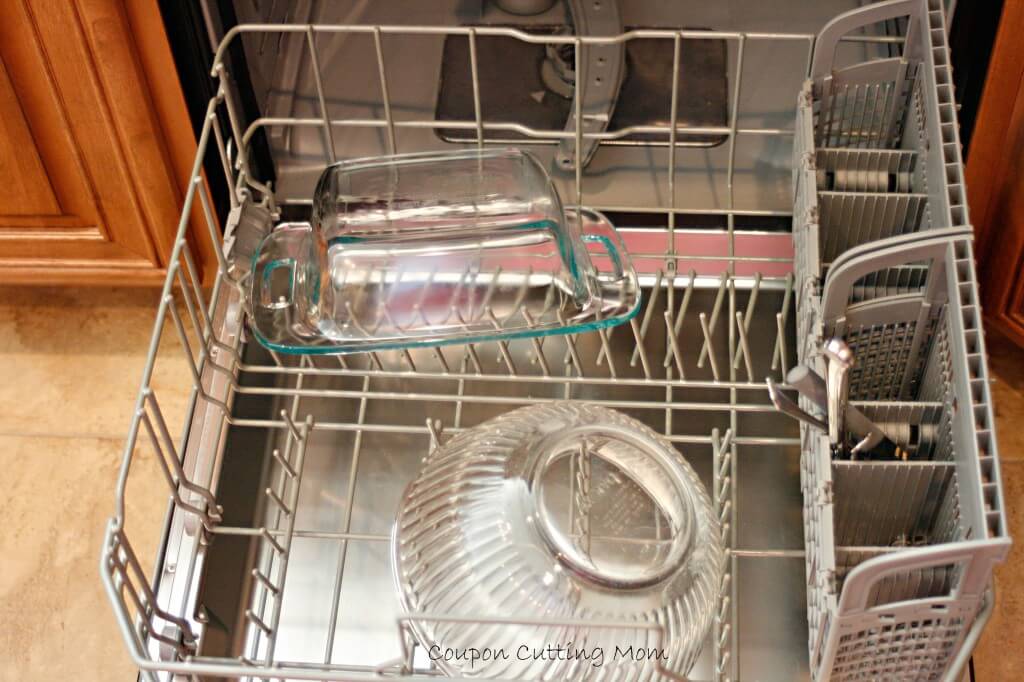 Before long the dishwasher cycle was finished and it was time for the big reveal. I opened the door and guess what? Every dish was sparkling clean without even as much as one spot of dried on food! Amazing! It goes it without saying I had more than a few impressed guests.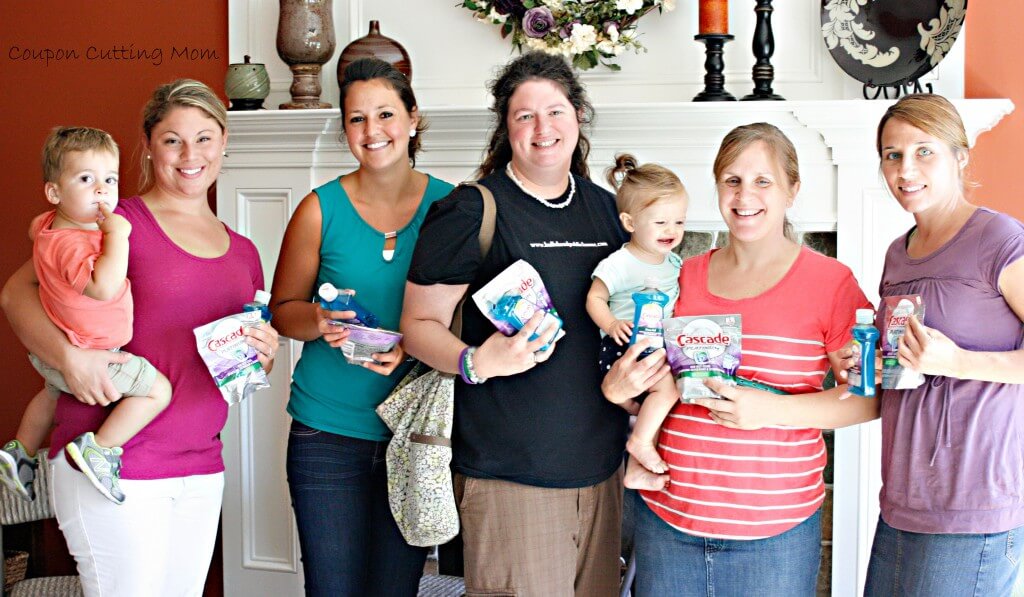 The following dishwasher loading tips for Cascade will ensure dishwasher cleaning success.
Stack your dishes high and low but please be sure that bulky items DO NOT block the sprayer.
Place tall dishes and pans in the back of the bottom rack so they DO NOT block the detergent chamber.
Place glasses and other fragile items in the top rack. This helps keep them from the powerful sprayer under the bottom rack.
Set glasses between tines on the rack NOT over them as wet contact points can cause spots.
Thread any long utensils through coffee-mug handles to help keep them secure in the wash.
Check to ensure that there aren't any stray utensils that will block the nozzle or sprayer.
And a special call out for any big dishes: load them on the bottom rack, face down so the water is sure to reach all the nooks and crannies.
I can promise you that with Cascade Platinum you will enjoy sparkling clean dishes without the hassle of pre-rinsing. Why not get a pack of these dishwasher pacs and try them out today? Be sure to take before and after pictures and share your Cascade Platinum experience on Twitter with hashtag #CascadePlatinumReviews. Or head to the Cascade website to leave a short review of Cascade Platinum  including #CascadeShiningReviews. One reviewer will win a Kitchen Aid Dishwasher! Also be sure to follow Cascade via Twitter and Facebook to stay up to date on the latest offers and promotions.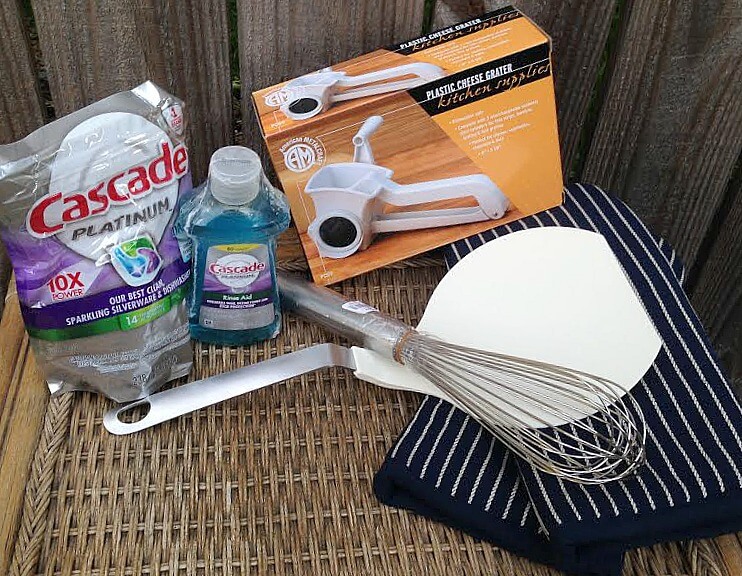 Here is your chance to try Cascade Platinum. One lucky Coupon Cutting Mom reader will be winning a Cascade Platinum Prize Pack that will include:
Cascade Platinum
Cascade Platinum Rinse Aid
Whisk
Spatula
Cheese grater
Oven mitts
This giveaway is open to US residents ages 18+ and ends at 12 midnight ET on September 12, 2014. On the Giveaway Tool form below, simply complete as many entries as you would like. Please note that ALL entries are validated prior to winner selection.
This review was made possible by Double Duty Divas and Cascade. I was provided the featured product free of charge to facilitate my review, but all opinions are 100% mine.