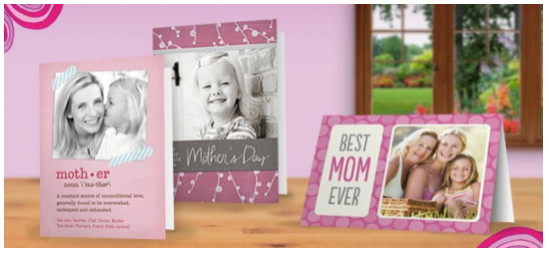 Just a reminder this offer is still available, so if you haven't ordered your card yet there is still time to score a FREE Mother's day card.
Cardstore.com is offering a FREE personalized Mother's Day greeting card with free shipping. Select and personalize a Mother's Day card and at checkout enter code LUVMOM.
I have gotten cards from cardstore.com before and they are beautiful and printed on heavy cardstock. You won't go wrong ordering one of these cards.