This post is sponsored by Calico Critters. As always, all opinions are 100% my own.

What is more adorable and loveable than a brand new baby?! Calico Critters is a cute line of soft to the touch miniature animal figures complete with homes and accessories. And this Calico Critters clan had babies which are named the Calico Critters Nursery Series!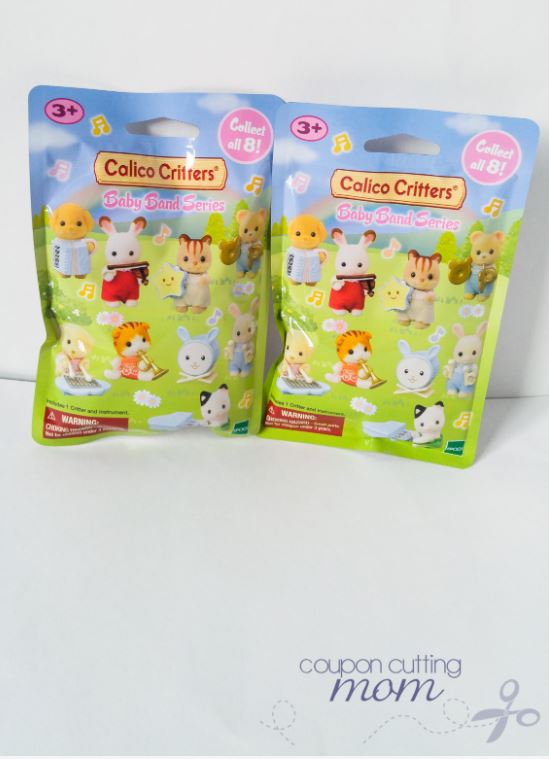 In the Calico Critters Nursery Series are blind bags. These blind bags are the perfect way for your child to add to their Calico Critters collection. Each blind bag includes one adorable baby and a musical instrument. There are eight different characters to collect and including Daisy Maple Cat, Jason Cuddle Bear, Henry Sweetpea Rabbit and more. Just like the larger critters, these baby critters come in different animal species complete with tiny little baby clothes.  Instruments include piano, accordion, violin and more. Which one your child receives is a surprise until they open the bag. These critters are designed for kids ages 3 and up and are about one-third the size of the regular Calico Critters.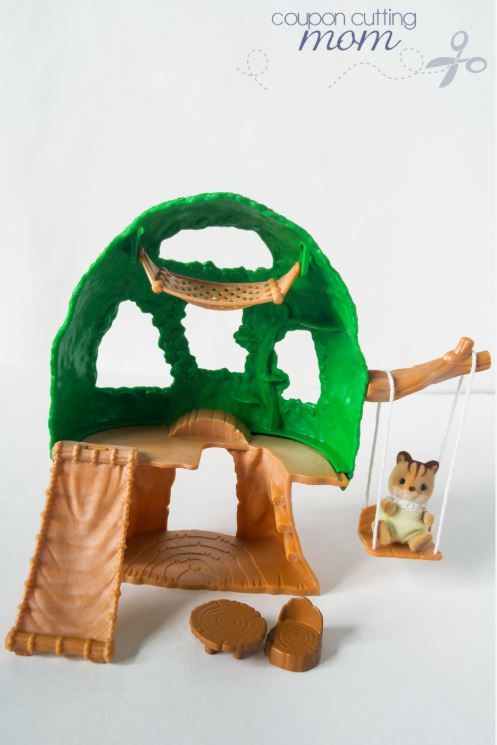 Included in the accessory sets for the nursery series is the Baby Tree House. This play set comes with a swing, hammock, slide, and one baby critter – Luke Hazelnut Chipmunk. This playhouse is perfect for the babies. Please note that regular sized Calico Critters are too large to fit in this set. Kids will have fun taking their baby critters down the slide or pushing them on the swing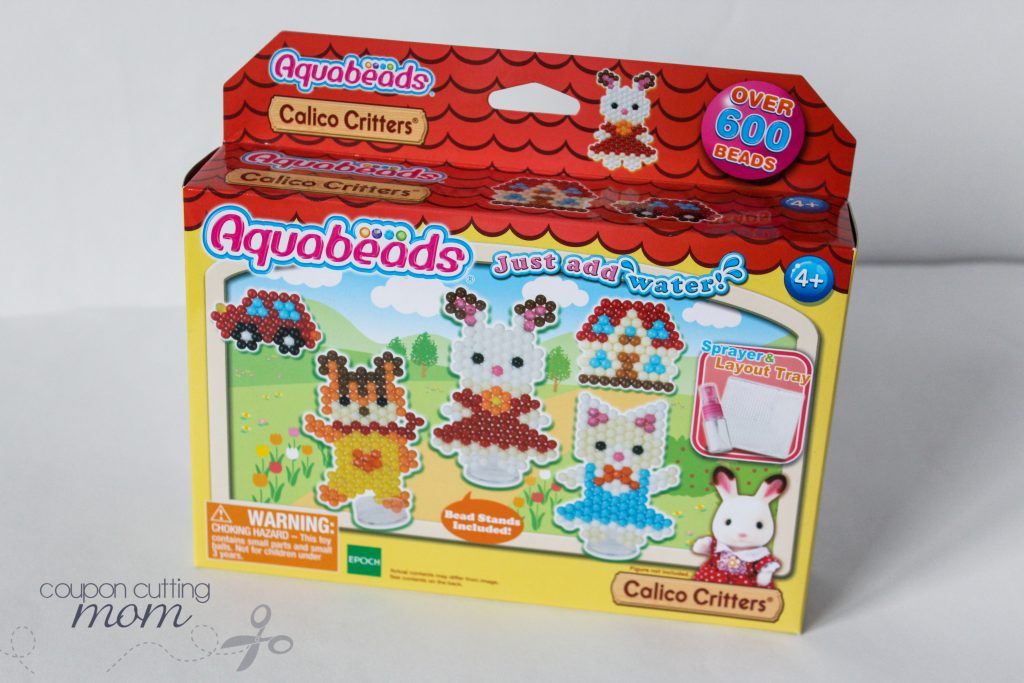 Aquabeads has a Calico Critters set that is for ages 4 and up. This set includes over 600 beads including both solid and jewel beads, a template sheet, a layout tray, three bead stands and a sprayer. Simply place the colored beads on the tray following the design/pattern on the template sheet. Then spray your creation with water, and after it has dried for an hour, you can place your Calico Critters in the stand and have fun playing with your Calico Critters. Aquabeads provide lots of creative, imaginative play for kids and with many beads in this set one can create many fun shapes.
This holiday season surprise some kids on your list with these adorable Calico Critters Nursery Series items.