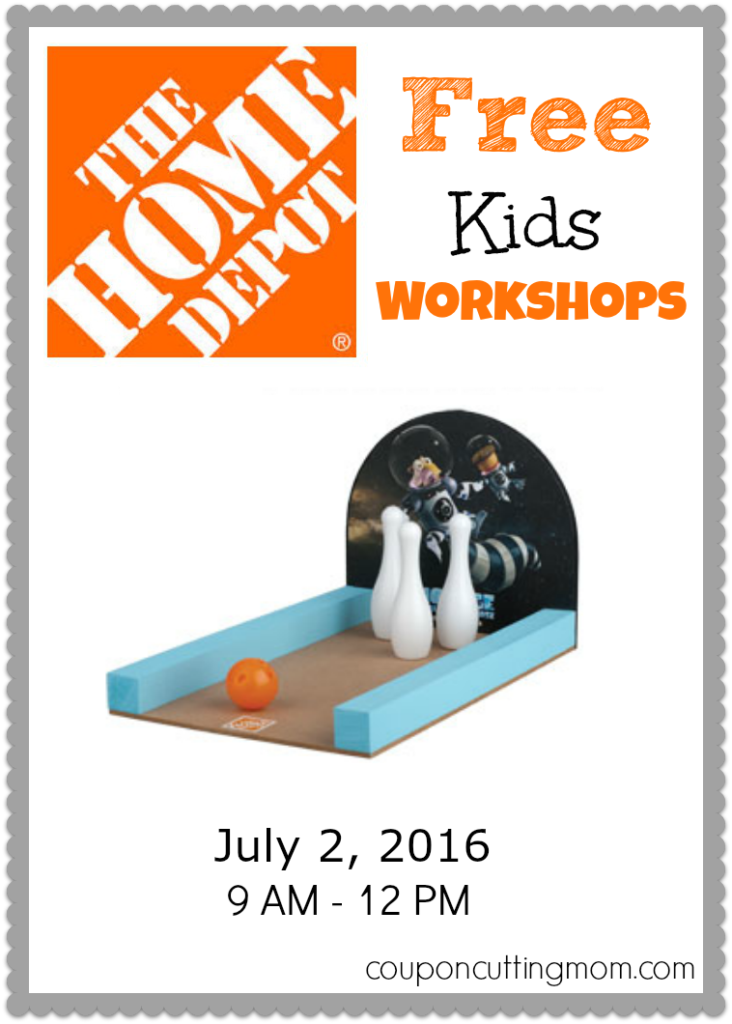 Build an Ice Age Bowling Game at the FREE Home Depot Kids Workshop
At the next Home Depot Kids Workshop kids will get a chance to build an Ice Age Bowling Game. Once the game is built, your child can decorate it with stickers of characters in the new Ice Age movie. This workshop will be held July 2, 2016, from 9 AM – 12 PM and is geared towards children ages 5 – 12 years old.
All kids get to keep their craft, receive a FREE certificate of achievement, a Workshop Apron, and a commemorative pin.
Register here for the Home Depot Ice Age Workshop.