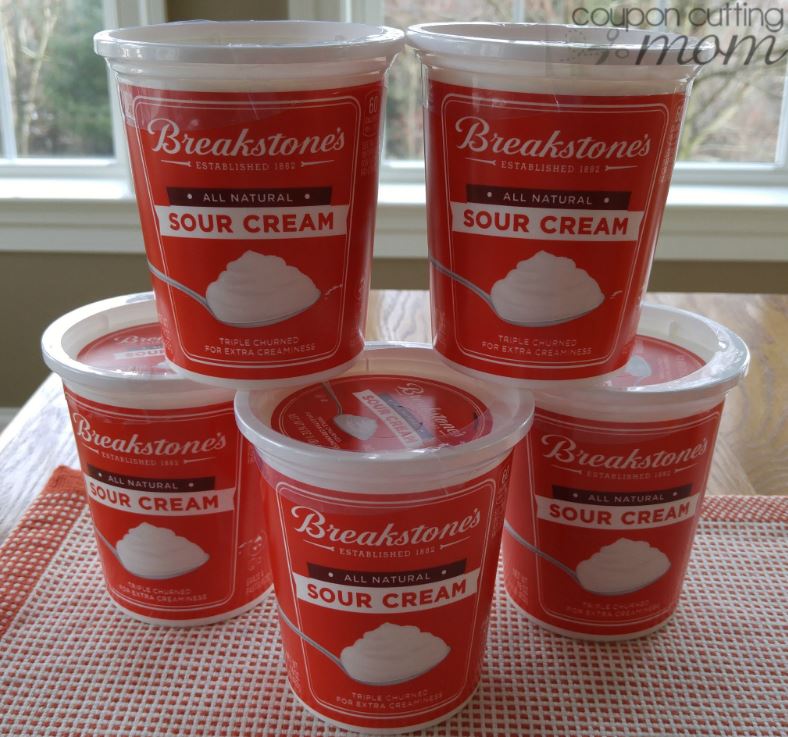 Breakstone's Sour Cream ONLY $0.67 (Reg. Price $2.29) No Coupons Needed
Giant shoppers this is the week to stock up on some Breakstone's sour cream. The shelf price of these five sour creams is $11.45, but I paid ONLY $3.35 or just $0.67 each. The best part about this deal is that there are no coupons needed to get this price as you will save $5 instantly when you buy five.
Sour cream is an item I loved to keep stocked in my refrigerator as we love tacos, fajitas, baked potatoes and those type of things that need sour cream as a topping. I also use a fair amount of sour cream when cooking. Stocking up now on enough sour cream to last us a few months will definitely be saving me a few dollars in the long run.
Here is how you can score your Breakstone's sour cream deal: (prices good through 5/3)
Buy 5 Breakstone's Sour Cream, 16 ounces – $1.67 each
– $5 Instant Savings when you buy 5
Pay $3.35 or $0.67 each!
See all this week's Giant deals HERE.