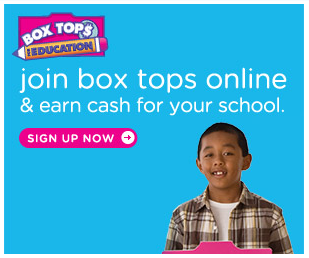 Do you cut out Box Tops for Education for your child's school? When you buy specially marked product there is a Box Top for Education square on the box.
Each Box Top that is sent to your child's school is worth $0.10 when the school redeems it. These box tops are found on so many products and this is great way to help a local school out.
Click on the banner at the top that says "Sign up now" and enter your zip code. This will bring up all the schools in your area and then pick the school you would like to support. Once registered you will also have access to some great coupons.
I'm registered with Box Tops for my daughters school and I like watching the amount they have earned from Box Tops this year, it is also interesting to see how this years earnings compare to other years earnings.
If you don't have a kid in school, you can still sign up for your nieces or nephews school, grandkids, neighbor or even friends kids school. I know they appreciate your support.