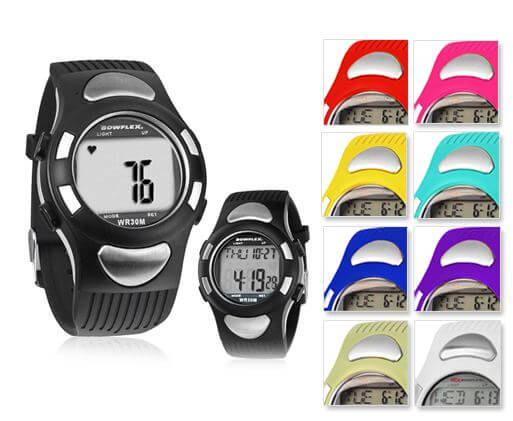 1SaleADay is offering these Bowflex EZ Pro Heart Rate Monitor Watch with Quick Touch Technology, Accurate ECG, Timer & Water Resistance for only $9.99 + $4.99 shipping. This is a great deal as the list price is $119.99.
Condition: New
Packaging: Retail
Warranty: 1 Year
Brand: Bowflex
Model: EZ Pro
Features Include:
Heart rate monitor and watch
No chest strap required
Quick Touch Technology
Fast and accurate ECG heart rate
Large LCD for easy viewing
Time of day
100 hour stopwatch
Calendar with day of week display
Alarm
24-hour countdown timer
Backlight
Water resistant to 100 feet/30 meters
Watch strap with metal buckle
CHR display
Color: Black, Blue, Khaki, Pink, Purple, Red, Teal, White, or Yellow
 Get your Bowflex EZ Pro Heart Rate Monitor Watch today as this offer is available 10/31 only.