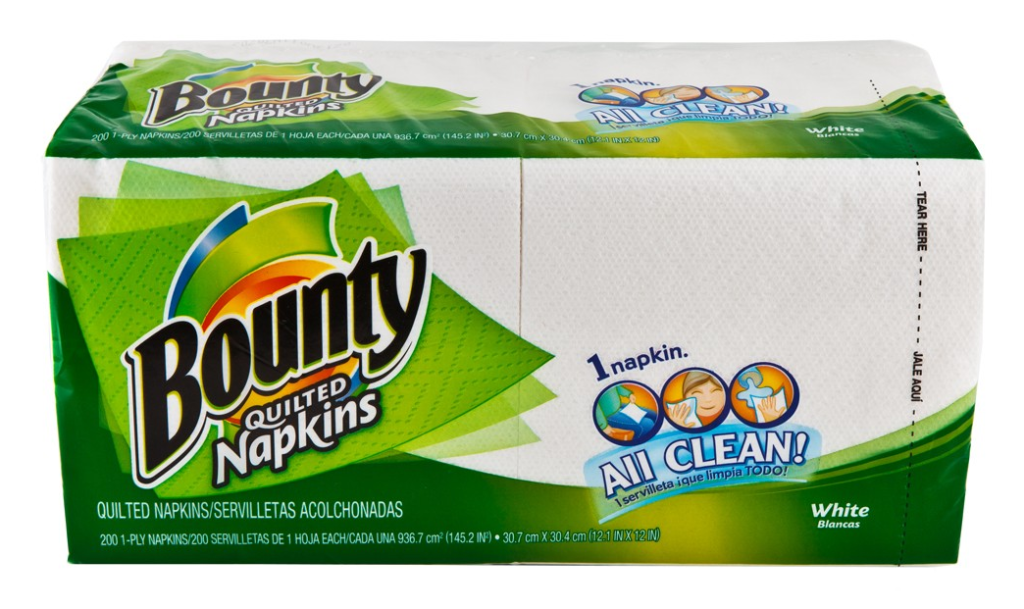 Bounty Paper Napkins 200 count $2.50 each
Buy 5
Use the $1/1 Bounty Vocalpoint coupon
Use 2 $1/2 Bounty coupon from the 7/1 PG
Pay $9.50, get $.30 off per gallon of fuel
If you fill a 20 gallon tank that's a savings of $6.00.
Making this like paying $3.50 for all 5 items or only $0.70 each!
This is definitely a good time to stock up, as the regular shelf price for these napkins is $3.29, making this a $12.95 savings!
Thanks reader Mary for letting me know about this deal. What deals have you scored recently? I love hearing about you bargains. Feel free to tell me about them in the comment section or email me at couponcuttingmom.com.