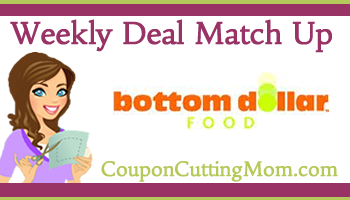 Bottom Dollar promises to have the lowest prices in town, and they also accepts manufacturer coupons at face value. Head over here to see a weekly flier online.
Bottom Dollar Matchup August 16 – August 22
Green Grapes $0.83/lb.
Thomas' English Muffins 12 ct twin pk $2.48 limit 4
Kellogg's Frosted Flakes 15 – 17 oz $1.98 limit 4
Use the $0.50/1 Kellogg's Frosted Flakes Cereal printable
Pay $1.48!
Top Round London Broil Roast $2.99/lb.
My Essentials Ice Cream Sandwiches 12 ct $1.98 limit 4