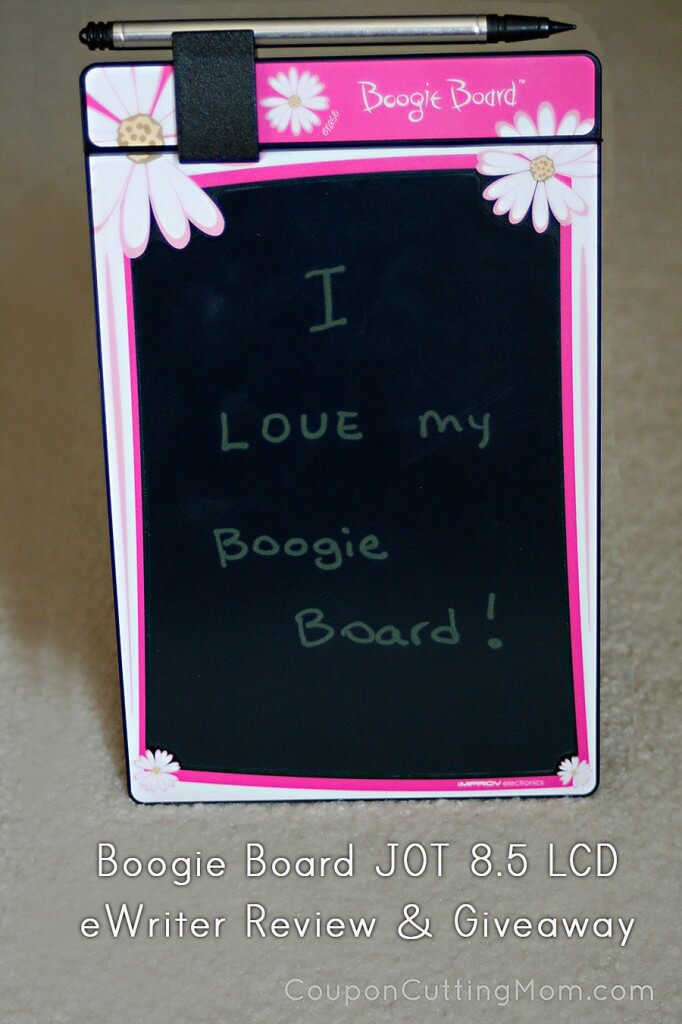 I'm finding the older I'm getting the less info my brain seems to retain. To make sure I'm not forgetting things, I make notes for myself about everything from the groceries I need to a daily to do list. This means I used to have a host of sticky notes cluttering my desk but that all changed when I got my Boogie Board. And no I'm not talking about one of those boards you take to the ocean for riding the waves!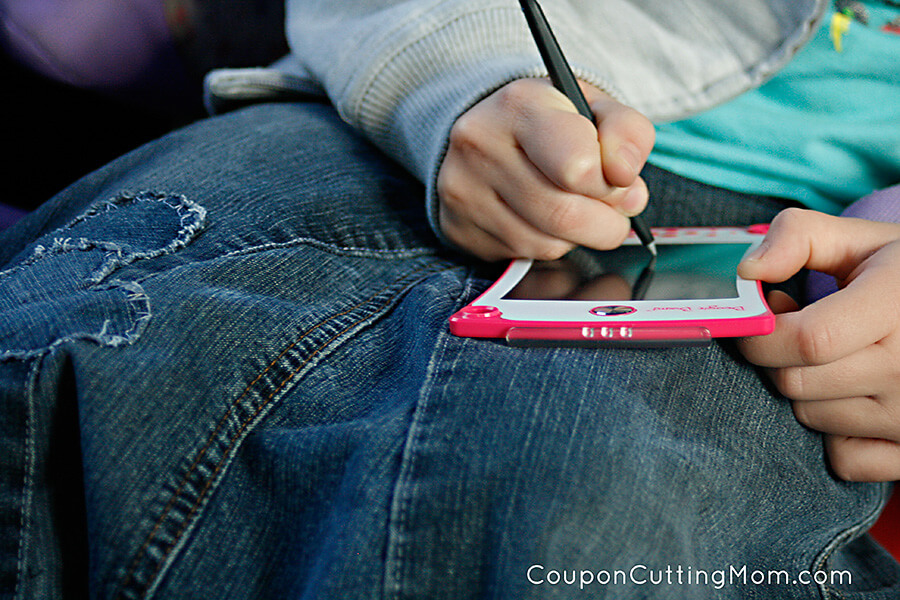 The
Boogie Board
is a tree-friendly, paperless, electronic alternative to notebooks, sketchpads, memo pads, sticky notes and more. This thin board is lightweight, compact and also magnetic so it can easily go from hanging on the refrigerator to you purse or backpack.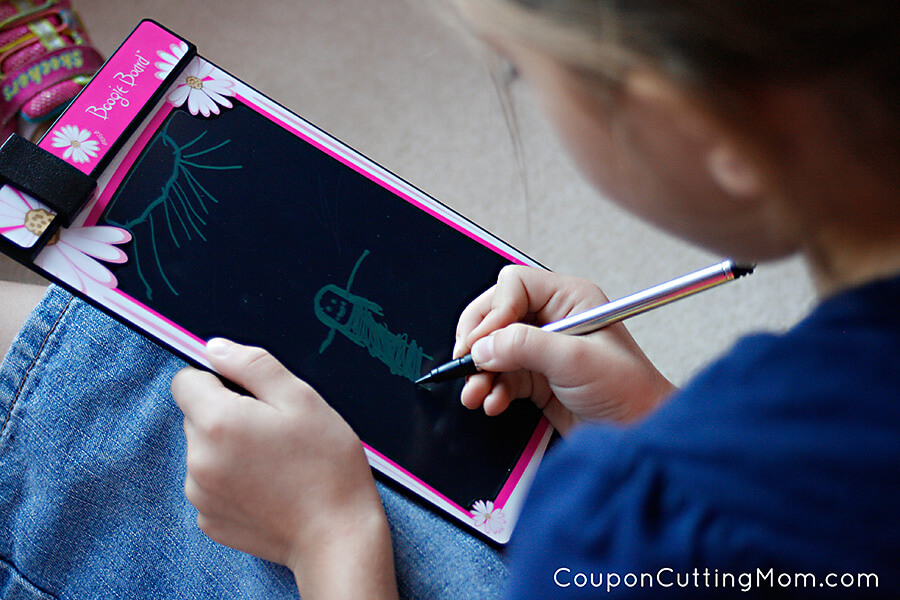 Features & Benefits of the Boogie Board LCD Writing Tablet
:
Reduces paper and energy consumption
Eliminates the problem of lost pencils and pens – no dedicated writing instrument is required – you can even use your finger nail!
Improves student interest in science – many are fascinated in how LCD technology, which they know mostly because of TVs and computers monitors, can be used in a writing device
No power is needed to create or retain an image – again, just like paper
Thin and compact – fits easily in backpacks, schedulers, book bags and purses
All plastic construction is durable, impact-resistant and non-toxic
Leave one next to the phone, stick one to the fridge, and take one in the car for making to do and shopping lists, writing memos, leaving reminders/ messages, doing quick calculations, jotting down ideas, etc.
Sealed 3V watch battery never needs replacing.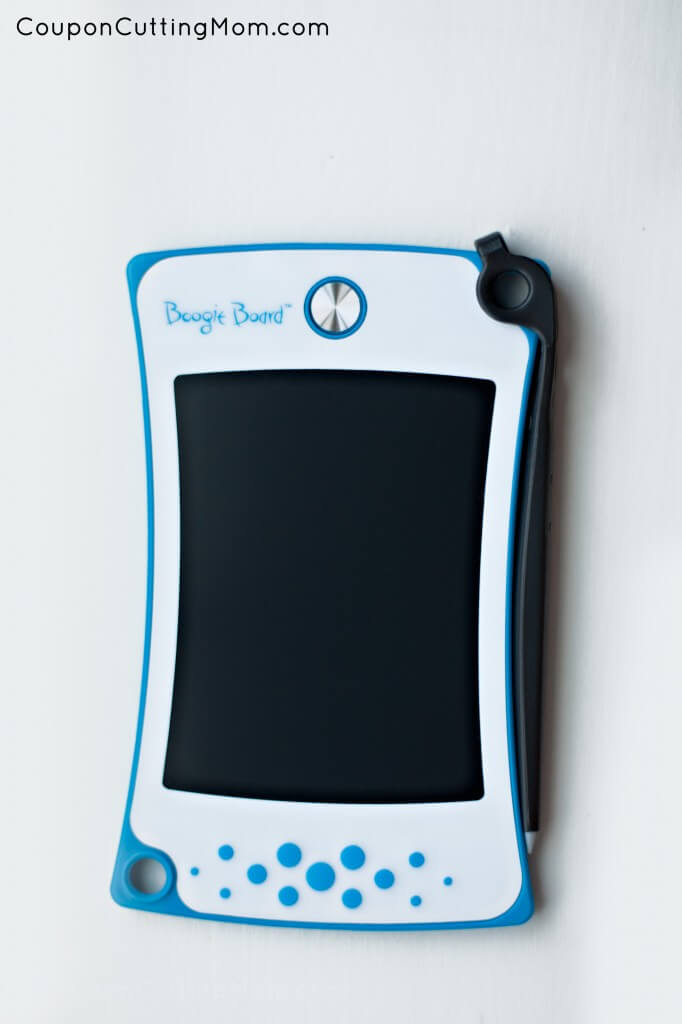 For this review we were sent the
Boogie Board 8.5 LCD eWriter
and the
Jot 4.5 LCD eWriter
. Both of these neat boards have been a hit at our house! My daughter loves taking the Jot 4.5 along to school in her backpack. This gives her a nice place to doodle on her bus ride and she isn't wasting any paper with all her drawing. I like that this board comes with a stylus that clips onto the side of the board. This stylus can also double as a kickstand. I especially love the there is a snap on plastic cover that keeps the writing surface free of scratches and marks when the board is not in use.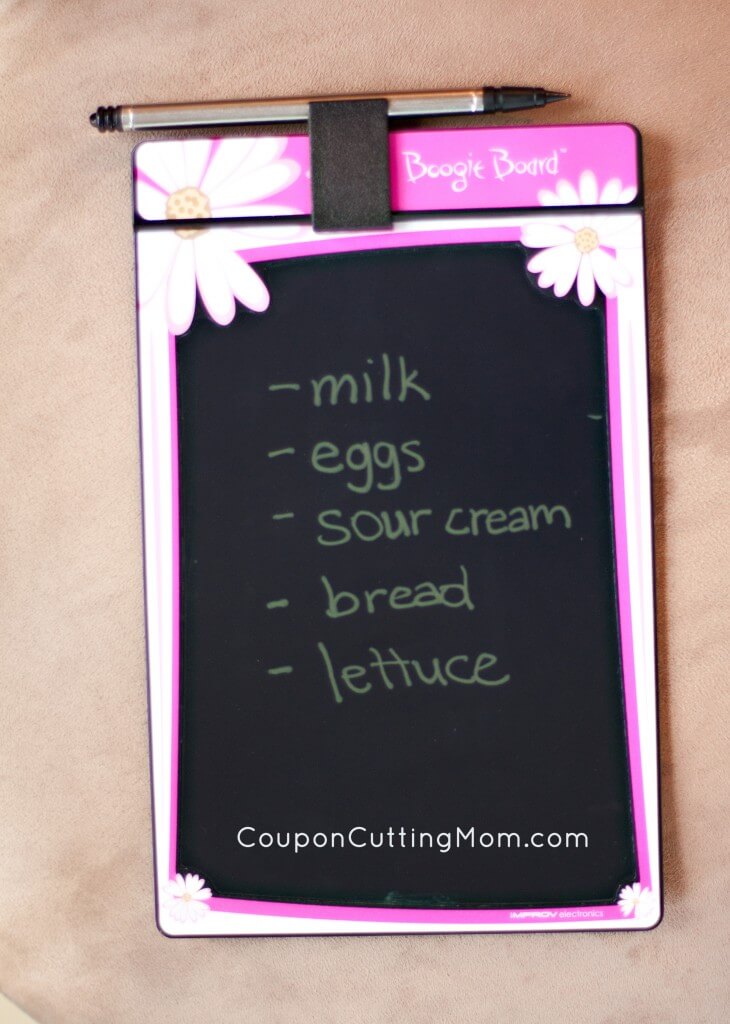 The Boogie Board 8.5 is magnetic so this means that is often hanging on the refrigerator. This makes a great place to add items to our shopping list, jot down phone messages, reminders and more. I love how the stylus for this board attaches with a clip so that it is always right there ready for writing. Clearing the info on the screen is very easy with a touch of a button and the board is cleared and ready for the next use.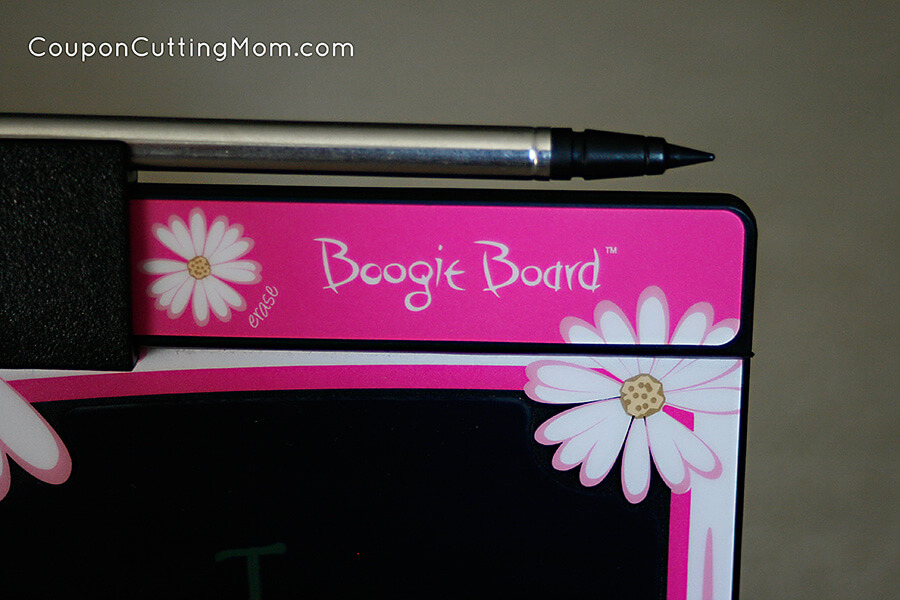 Every family needs a Boogie Board or two for their home as this board has so many good uses. The kiddos often take their board along in the car and will spend time drawing, playing tic-tac-toe, hangman and other games while we are driving. Another great use we have found for this board is that my daughter loves practicing her spelling words each week on her Boogie Board. My husband and I find our Boogie Board to be a great place to leave reminders, phone numbers and even notes to each other. What parent isn't going to love a "toy" that doesn't require batteries and yet is one the kids love and helps them use their creativity?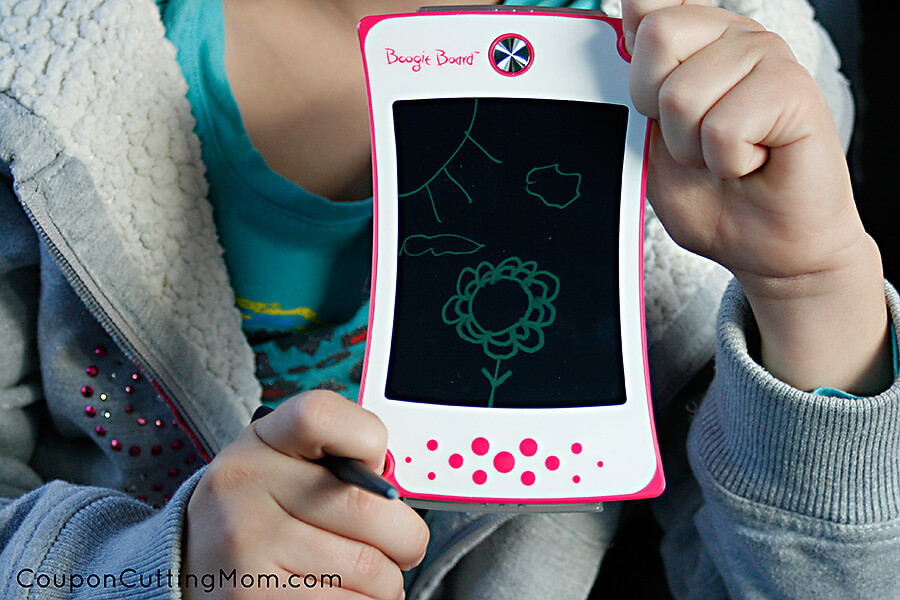 Learn More About Boogie Boards:
Follow Boogie Boards on
Facebook
,
Twitter
, and
Instagram
to stay up to date on all their new products, promotions and more.
Buy a Boogie Board:
You can purchase yourself a Boogie Bard from retailers nationwide including Staples, Best Buy, Bed Bath & Beyond, Barnes & Noble, Toys R Us, and more or online on Amazon or Fat Brain Toys.
Win a Boogie Board:
THREE lucky Coupon Cutting Mom readers will be winning a Boogie Board Original 8.5. This giveaway is open to US residents ages 18+ and ends at 12 midnight EST on November 14, 2014.
Good Luck!
Coupon Cutting Mom received a Boogie Board free for evaluation purposes. Regardless, all opinions expressed are still 100% my own.