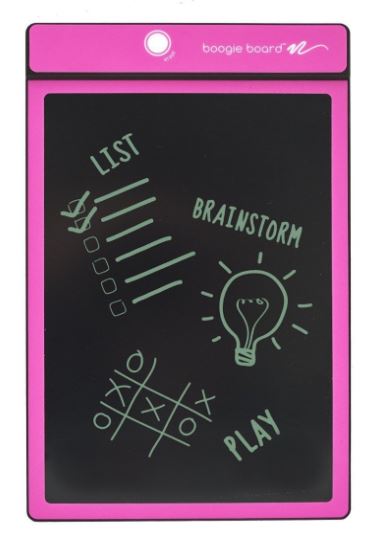 Boogie Board 8.5-Inch LCD Writing Tablet – 52% Off Regular Price
At our house, Boogie Boards are a favorite item. These writing tablets are so handy for keeping a list of groceries we need, for leaving notes for other family members. My 10-year old uses this board to practice her spelling words every week. My kids also have these Boogie Boards in their backpacks and use them for playing games like tic-tac-toe and hangman on their bus ride every day. I love how this board eliminates the amount of paper we used to go through.
Amazon is offering the Boogie Board 8.5-Inch LCD Writing Tablet for 52% off the regular price! Today is the perfect price to buy this item as a gift for use anywhere you normally use paper and pen.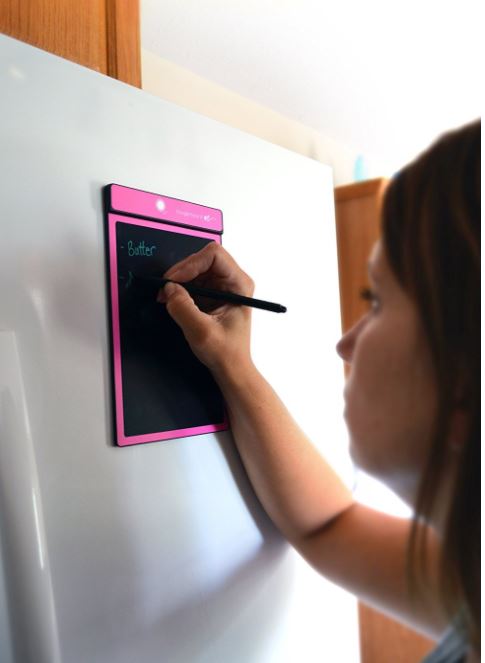 The revolutionary Reflex LCD featured in the Boogie Board Original 8.5 eWriter retains an image indefinitely without power until you press the erase button to clear the screen. Great for children to practice writing and playing games in the car. Perfect for grocery lists, to-do lists and leaving notes for friends and family. The Boogie Board Original 8.5 eWriter is the model that started the paperless writing revolution. Ultra light (4 oz) and thin (1/8"), one just isn't enough. Get one for on the go, in the office and multiple places around the house – almost anywhere you'd keep memo pads or scrap paper.
Boogie Board features:
Erase your entire image with the touch of a button – and a friendly flash from the liquid crystal display
Sealed 3V watch battery never needs replacing
The Boogie Board tablet is an ultra 1/8″ thin and is easy to take with you in a purse, scheduler, briefcase or backpack
The case and LCD are made from durable plastic materials; Safe for school use and all around the house, office and car
The Boogie Board tablet's pressure-sensitive LCD writing surface creates lines of different thickness based on how hard you push – just like paper and pen
Write or draw with the included stainless steel stylus or any other suitable instrument – even your finger! You'll never need to search for a pen or pencil again
What's in the Box: Boogie Board 8.5 Tablet, Stylus/Magnet set, Cleaning Cloth, User Guide
Get your Boogie Board 8.5-Inch LCD Writing Tablet while it is at this super low price!