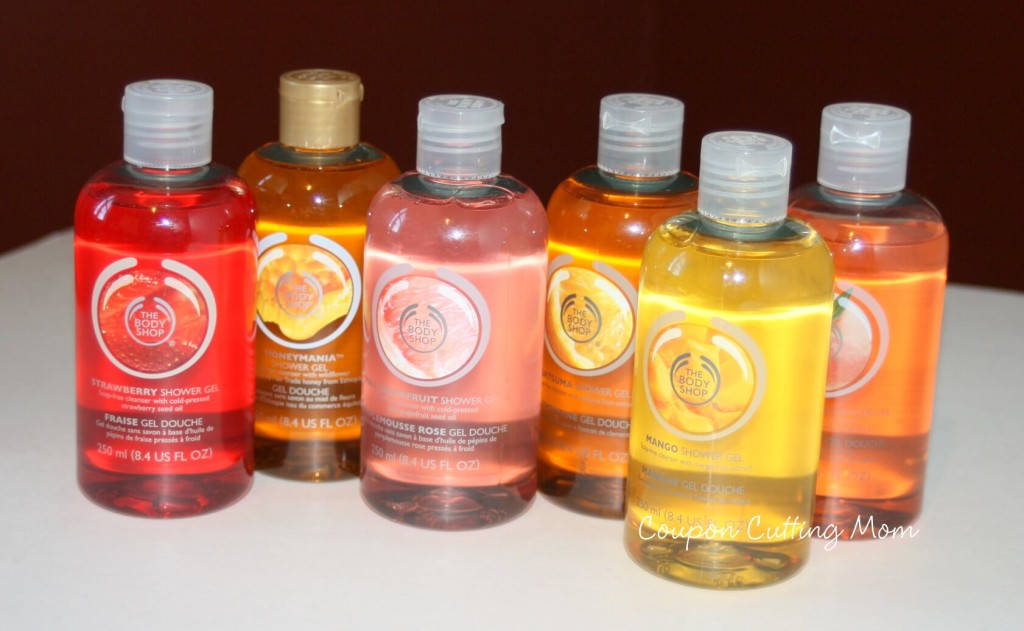 The Body Shop has great products and I love to stock up when there is a sale. Groupon is offering a $20 The Body Shop voucher for only $10. After I purchased my voucher, I headed to the store and found out they are having fabulous promotions right now. When you buy any 2 items get 2 free, buy any 3 items get 3 free and so on.
That means I was able to score 6 bottles of body wash for only $4 total after the Body Shop sale and my Groupon voucher. These bottles have a total shelf price of $32 but if you figure the $10 on my voucher and the $4 I spent at the register, I paid only $2.33 per bottle (reg. $8)!
The Body Shop voucher is available for a limited time, so head over and score one today. After you purchase it, you will have until December 24, 2013 to use it. This is the perfect time to stock up on some Christmas gifts without spending a lot of money. What items are you planning to purchase with your voucher?