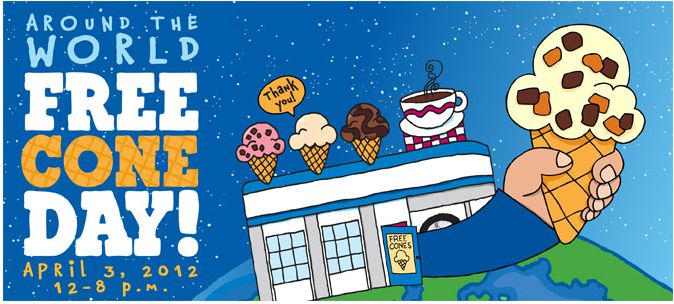 Tuesday, April 3rd is Free Cone Day at Ben & Jerry's! and you know what that means…Free Ice Cream for You!
As a way to thank their customers for their support and to celebrate 34 years of scooping the chunkiest, funkiest ice cream, frozen yogurt and sorbet, Ben & Jerry's scoop shops are happily giving it away!
Head over here to find you closest location.