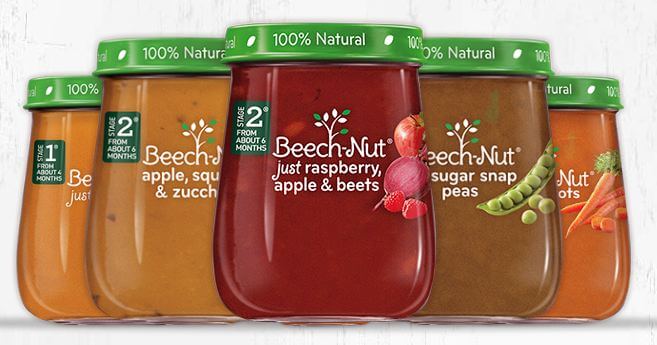 Ever since our daughter started eating solid foods at six months; she keeps us busy either mixing up new batches of homemade baby food or searching the shelves of the grocery store. We were recently able to test the brand new line of Real Food by Beech-Nut that will be on store shelves this spring. It takes no convincing on our part for her to eat. She had already eaten the entire jar of Beets, Pear, and Pomegranate before I finished taking the pictures.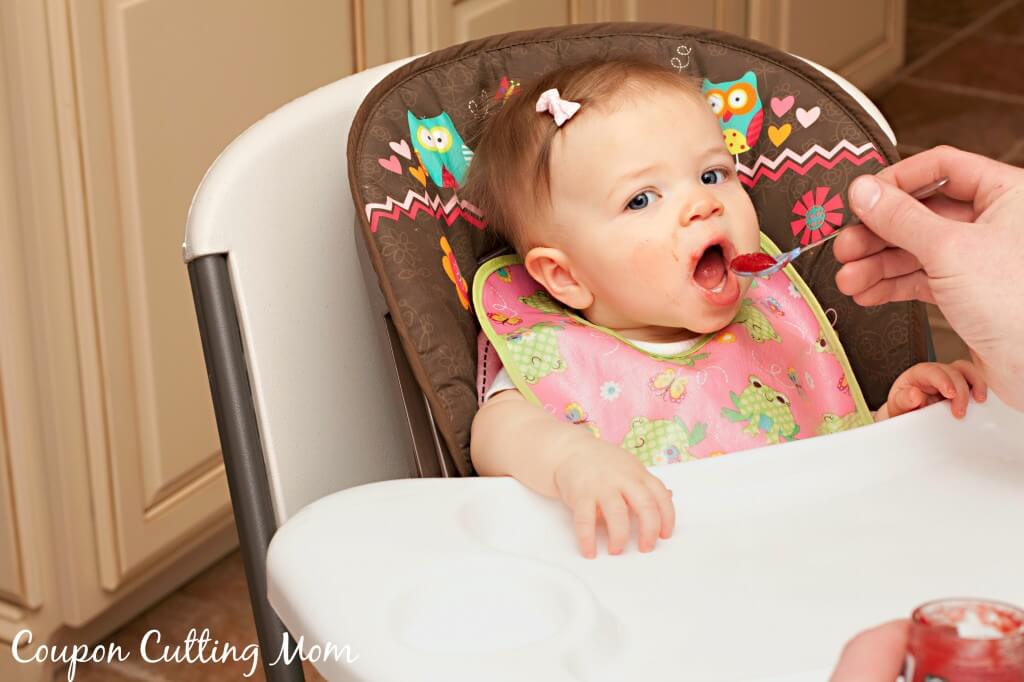 Beech-Nut understands that moms don't want to feed their babies anything they wouldn't eat themselves, which is why they are introducing the new line of real food for babies. This food is inspired by homemade and is 100% natural. This means moms are able to provide the freshest, tastiest, most nutritious food to their babies when they feed them Beech-Nut.
I really like that Beech-Nut is using a process called just gentle cooking which basically means they are doing several things to make sure that the vitamins are not cooked away by over-cooking the fruits/veggies. For products that need cooked they use something similar to a double broiler to accomplish this. For products that don't need cooked they cold puree. Meaning its raw fruits and veggies! Also there are no additives. They even skip the water that you will find in a lot of baby food products.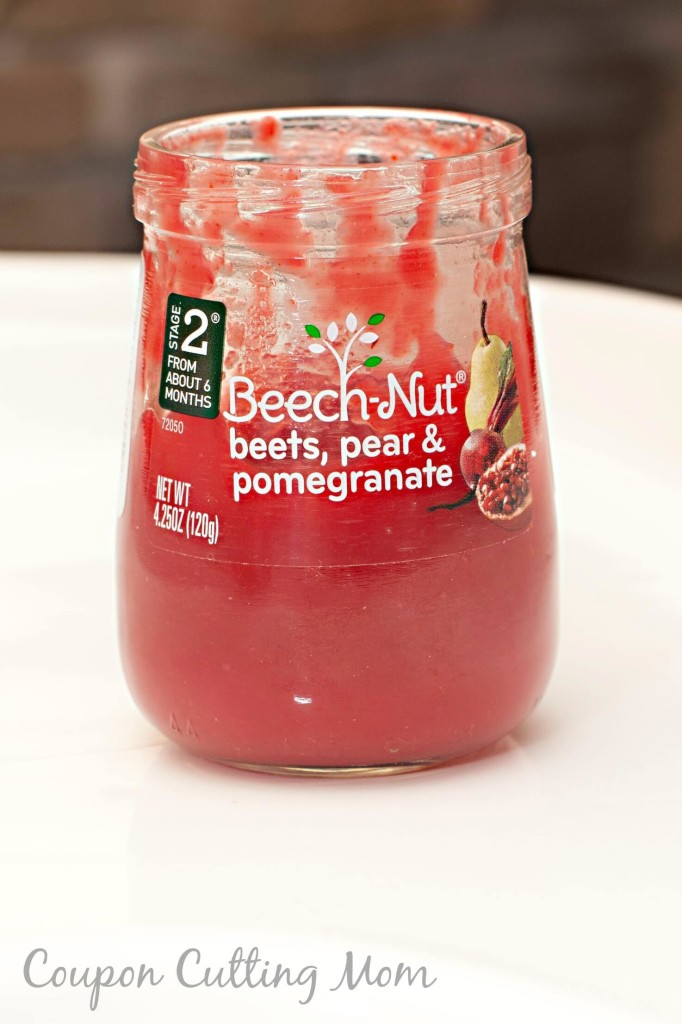 So I question why I still make baby food? I have all the benefits I want without the mess of making it myself. I can't even say I am saving money doing it myself especially since the last batch of carrots- I burnt! Not to mention the time of cleanup afterwards.
I was able to sneak a bite of some of the flavors before my daughter totally devoured them. I would say my favorite was the Just Honeycrisp Apple. It tasted amazingly fresh. Although I like the ones packed with veggies for my daughter since this is her food/nutrition we are concerned about.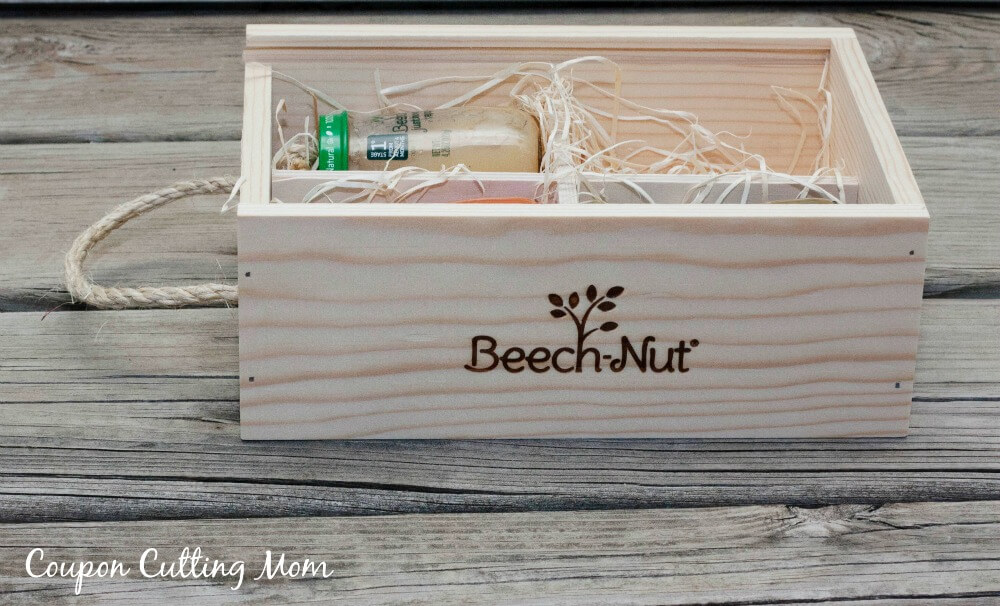 Here are a few of the 40 fresh new Beech-Nut flavors:
just sugar snap peas
just mango, kiwi & papaya
just mango, apple & avocado
just raspberry & asparagus
just pear, raspberry & asparagus
just apple & black berry
spinach, zucchini & quinoa
I also love the jar this food comes in as it is simple and clean just like the food it contains. It sets it apart from the other kinds of baby foods in a very pleasant way! The new Beech-Nut line will be available in stores this spring. For more information about flavors and where to find this product in your area, visit Beech-Nut.
Thanks to Beech-Nut and MomSelect, Coupon Cutting Mom received one or more of the products mentioned above free for evaluation purposes. Regardless, all opinions expressed are still 100% my own.
About Rachel Ogburn, Coupon Cutting Mom contributor Stay at home mom of a bouncy eight month old daughter. Enjoys photography, cooking and being a mom.