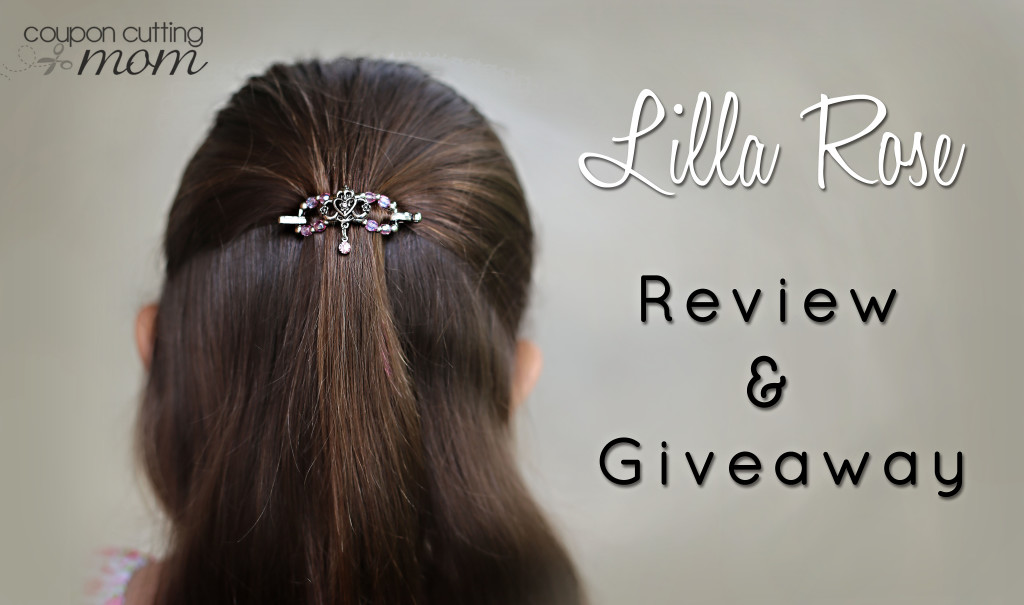 Like typical girls, my daughters love anything fun for their hair. We recently got to try out some Lilla Rose products from an independent consultant,
Brenda Martin
and now when I'm combing the kid's hair they always ask me to use these new accessories.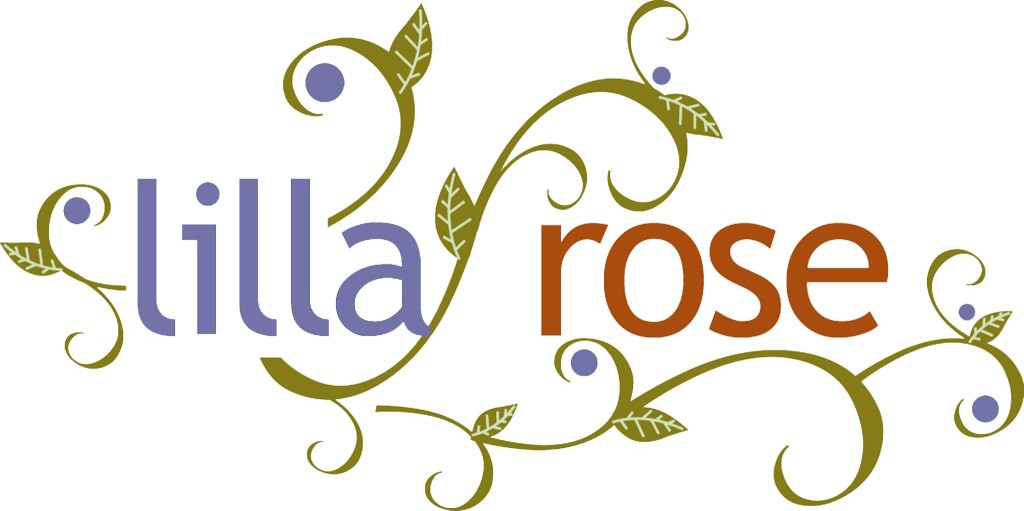 What is Lilla Rose?
This company was founded by John Dorsey after he realized how much his wife was paying for hair accessories. He started out by making beaded hair chopsticks in his garage and then marketing this "hair jewelry" at local farmers markets. His elegantly designed accessories became a huge hit almost overnight.
Lilla Rose is now a direct sales company that focuses on high-quality, unique hair pins, clips, hair sticks, headbands and more. These hair products come in wide range of beautiful, artistic styles to meet everyone's personal tastes and also in a range of sizes to accommodate all hair thicknesses.
The Flexi Clip
The main product at Lilla Rose is their one of a kind hair clip called the Flexi Clip. This clip is designed to be very easy to use for holding the hair in place while being super comfortable.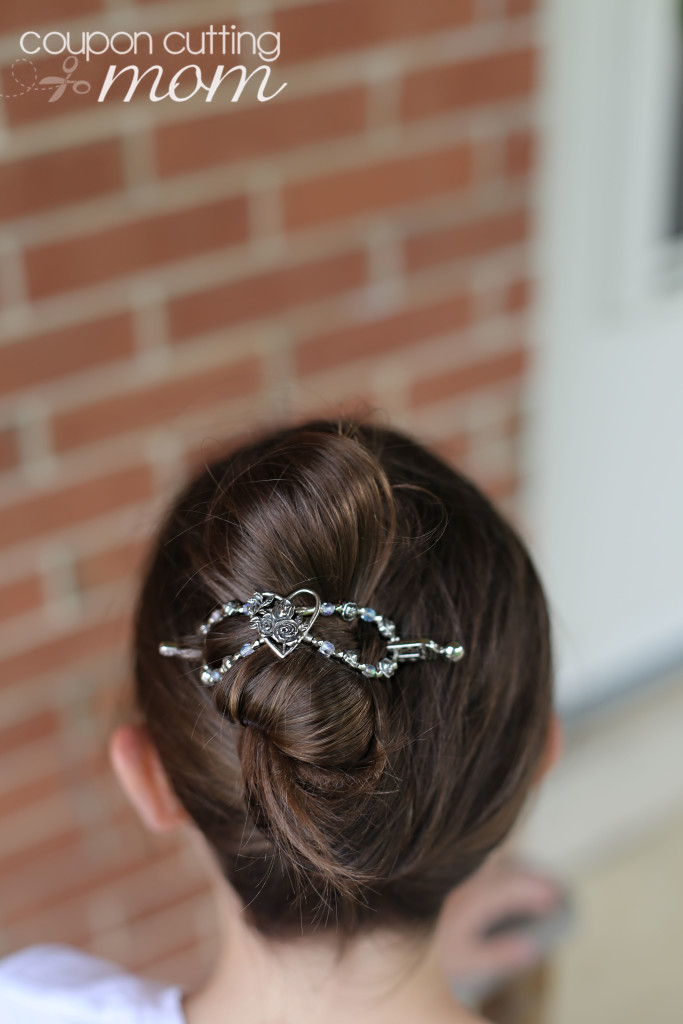 This clip includes a beaded wire embellished figure eight. The wire has a great flex to it, and this allows it to flex over the hair and create a nice snug fit. There is then a patented sliding grooved metal pin that goes under the hair. The end of this pin fastens into the end of the figure eight piece. I love that the both pieces are connected and do not come apart. With the Flexi Clip being all one piece, this means no lost hair pieces. The other thing I like is that there are three grooves on the pin piece, and this allows the user to adjust it accordingly to get the best fit for their hair.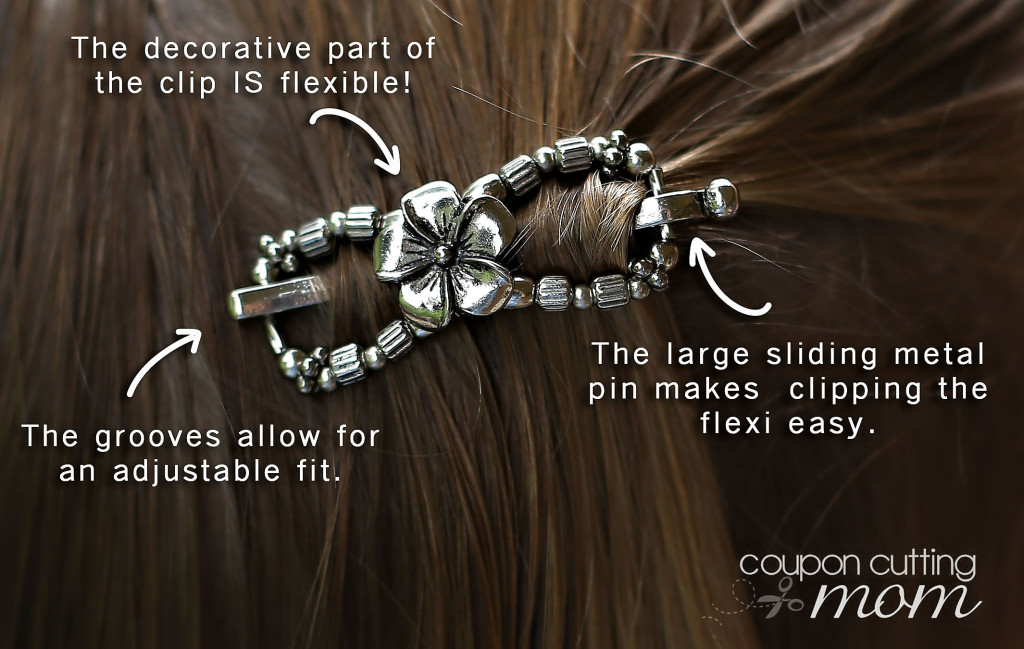 The Flexi Clip comes in seven different sizes ranging from the Mini to the Mega.
Whether you have the shortest thinnest hair or the longest thickest hair, there is, you will find a clip in your size that will work for you
! Each Clip also has a letter on the tip of the pin that lets you easily identify it's size. My youngest daughter has super fine hair, and we have no problem with the Flexi's slipping out of her hair, but rather they stay in nice and snug. There are so many, many different hairstyles that can be done with the Flexi Clip. My 6-year old's favorite style right now includes the
Crown of Hearts
Extra Small Clip and a half updo for her. Even my niece who just turned two years old this month is a Lilla Rose user. Isn't that
Hawaiian Flower
 clip in the picture below just the cutest in her hair?!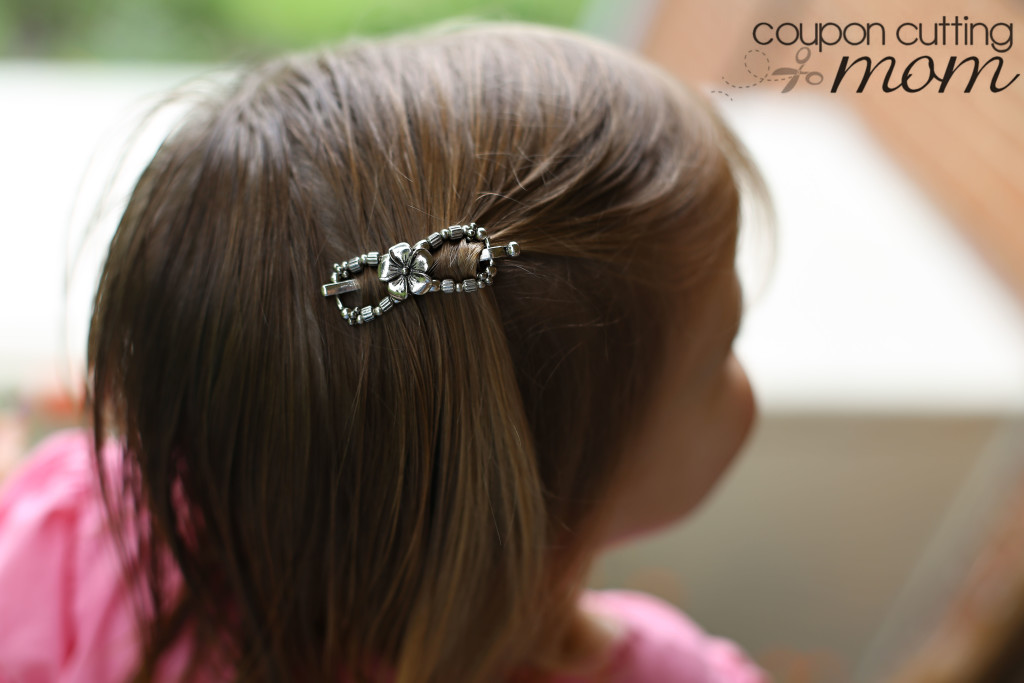 Check out the following helpful guide above to select the correct size Flexi for your hair. There is more
sizing info here
and also a video you can watch to learn more about the Lilla Rose products.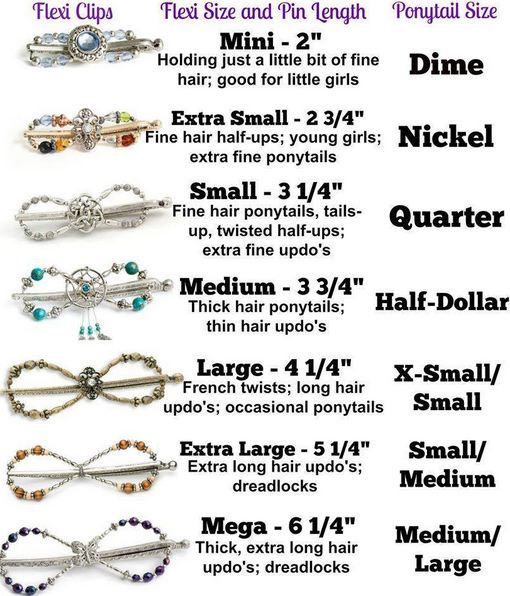 More Lilla Rose Products
Other items available at Lilla Rose include Hair Sticks, Hair Bands, Bobby Pins, Flexi Oh! and more. My 9-year old daughter normally wears her hair in a ponytail and her favorite Lilla Rose item is the Flexi Oh! This item is an attractive ponytail holder that is flexible, folds in half and is fastened with a clasp. The really cool thing about it is that it has two different sides so with only one holder you can create two totally different looks depending on your outfit or the occasion. The Flexi Oh! not only bends around hair but is perfect for fastening around scarves, napkins and more.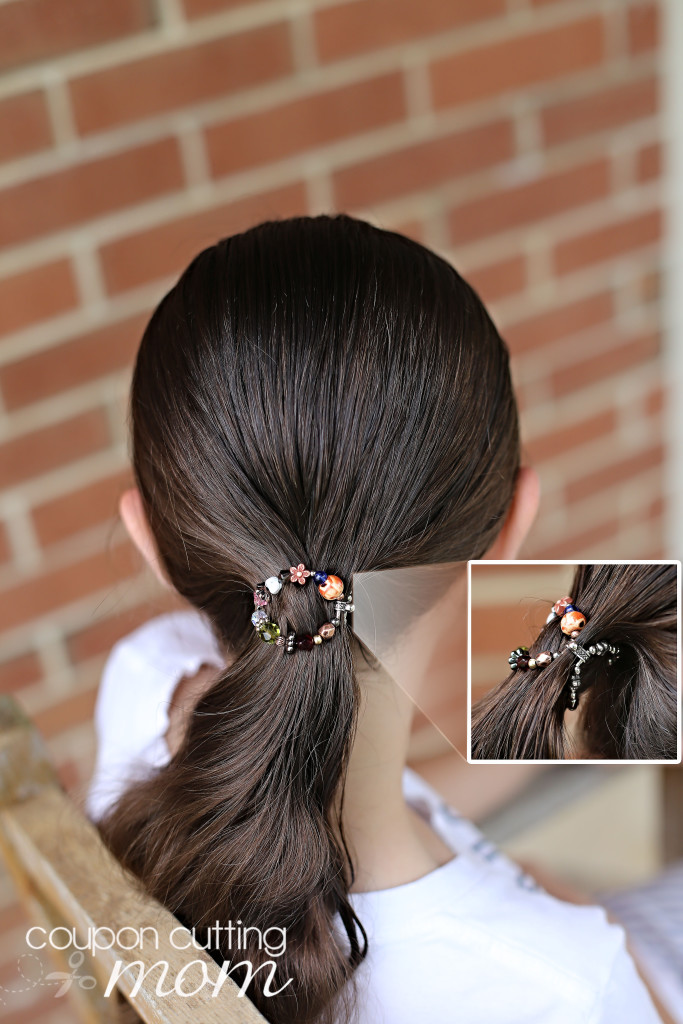 Lilla Rose products come in a wide variety of colors, styles and sizes and are perfect for a quick hairstyle or even the fanciest of updos. These products work in all hair types and are extremely durable and well made. No matter the occasion or your budget you are sure to find the perfect Lilla Rose pieces. Prices start at only $9.00.
How to Get Lilla Rose Items
There are several ways for you to get Lilla Rose products. Head over to Brenda's store and shop the complete line of Lilla Rose items. Don't miss the monthly limited edition Flexi Clip. These clips are always super beautiful and available only in limited quantities during the current month. This month it is a Sunflower Clip. Also, be sure to take advantage of the great offer Brenda has for all her new customers – Buy any 3 Lilla Rose items, Get 1 FREE (up to $16 retail value)! Sign up here for emails (be sure to click New Account at the very top of the page to sign up) so you can learn about all the Lilla Rose sales and stay current on each month's limited edition Flexi Clip. Following Brenda on her Lilla Rose Facebook page is another great way to see the products in action and stay up to date on all the sales and special offers.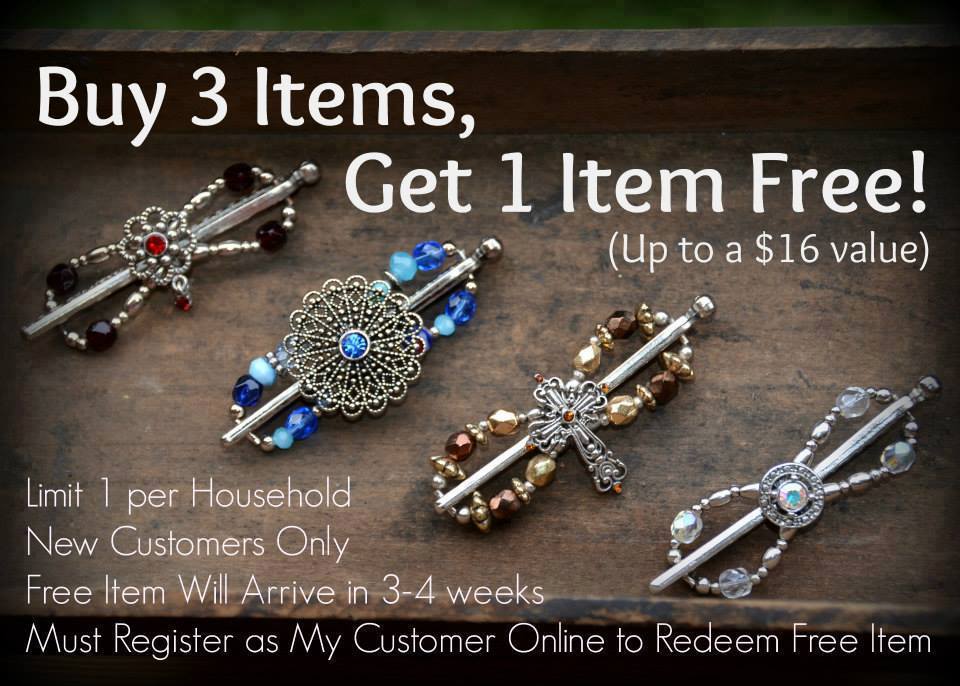 Another way to get your Lilla Rose goodies is for you to hold a Facebook party for your friends and family. With this kind of party, you don't have to prepare party foods or even clean your house before the event. All the guests can attend right from the comfort of their own home. A Facebook party is a great way for you to earn FREE Lilla Rose products. All you need to do is invite the guests and Brenda will take care of the rest. Contact her via her
Facebook page
to set up your Lilla Rose Facebook party.
Hosting an online party and earning free product sounds like the way to go, don't you think
?
Lilla Rose Giveaway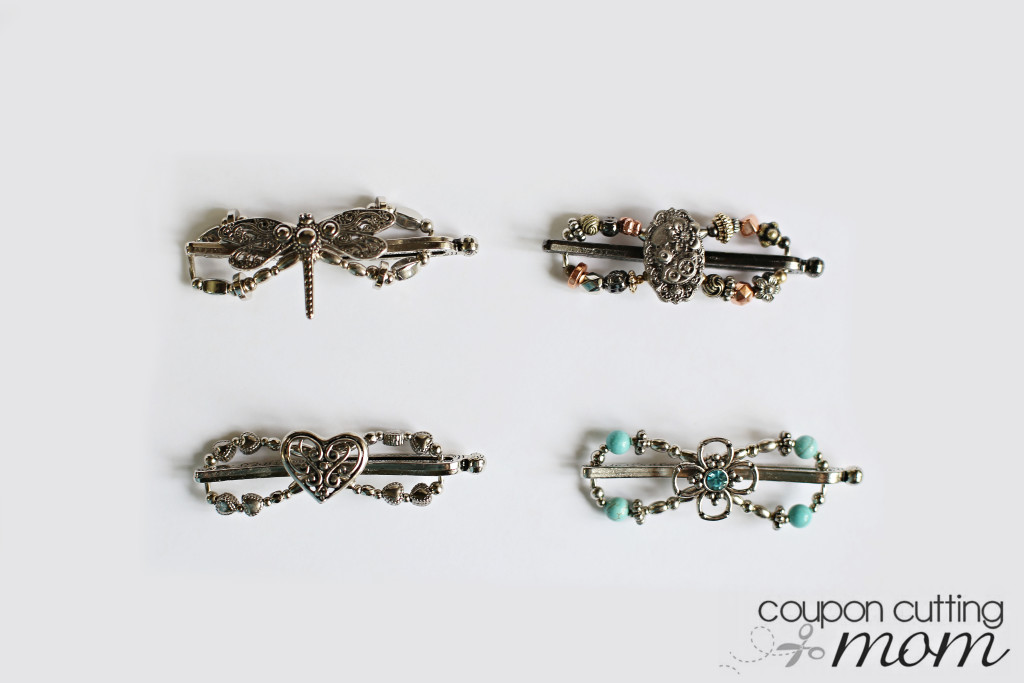 Thanks to Brenda, one lucky Coupon Cutting Mom reader is going to win her choice of any one of the four Flexi Clip (extra small size) pictured above. This giveaway is open to US residents ages 18+ and ends at 12 midnight ET on July 22, 2015.
Good Luck!