I was provided with complimentary products to facilitate this post. Regardless, all opinions expressed are still 100% my own.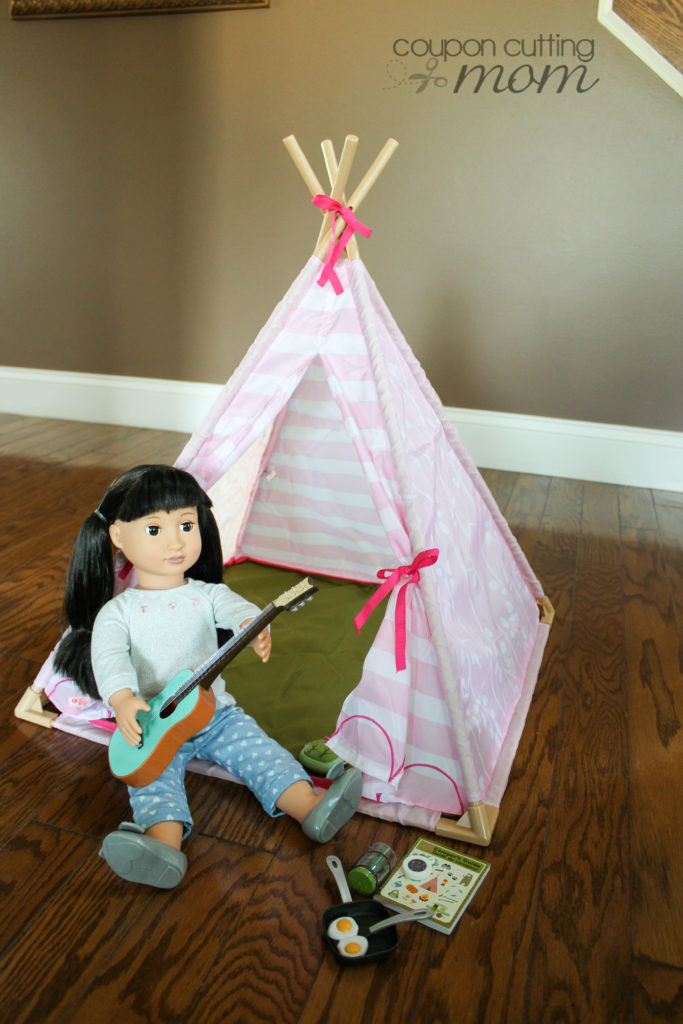 Beautiful 18″ Dolls and Accessories from Our Generation 
When I was a little girl, I had a collection of dolls that I just adored. Each one had their story, name and a special place in my heart. Each night I'd choose one to sleep with, and they'd keep me company through the night, much like a security blanket. My dolls were my best friends through much of my early childhood, and several of them made it through the years of constant use, so, I still have them today. As much as I loved my dolls growing up, I was super pleased when I had my own children, and they showed the same adoration for their babies/dollies. I was able to pass down my old childhood companions, but I've also purchased plenty of new additions to my little ones.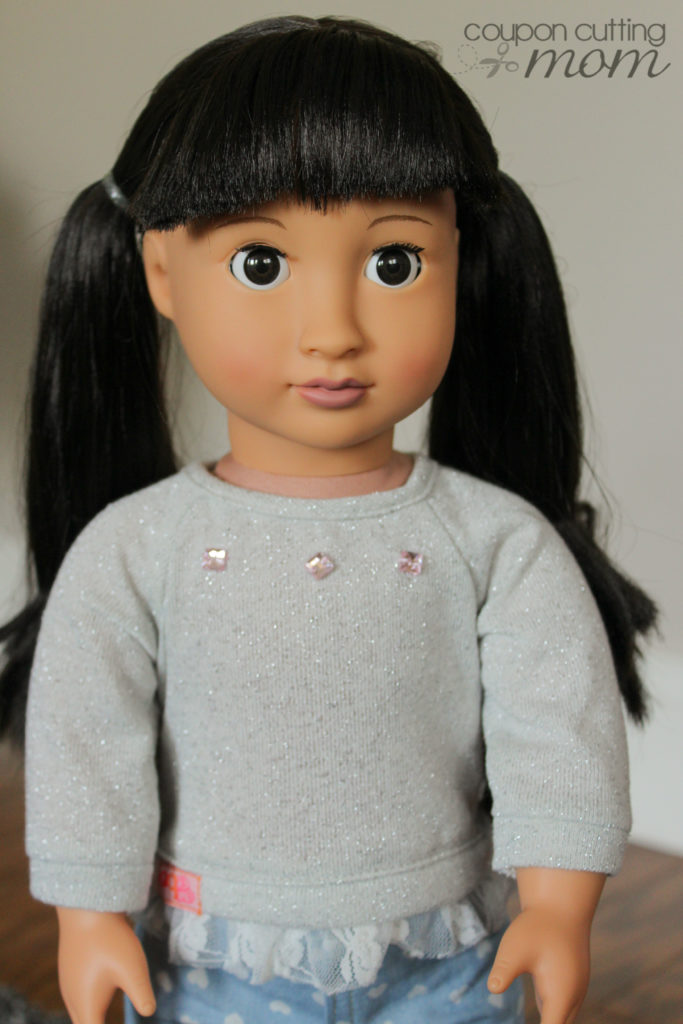 Our most recent addition to our doll collection is 
May Lee
 from 
Og Dolls
. This adorable brunette believes that this generation of girls is capable of accomplishing anything they set their minds to and she's absolutely right! Dressed in an adorable sweater and heart patterned set with gray ballet flats, May Lee measures 18″ tall and has realistic eyes that open and close as well as a soft body that is ideal for night time cuddles. Our Generation dolls are extremely well made, are so lifelike and overall are just totally adorable. I love that Our Generation is about quality dolls at prices aimed to not exclude anyone.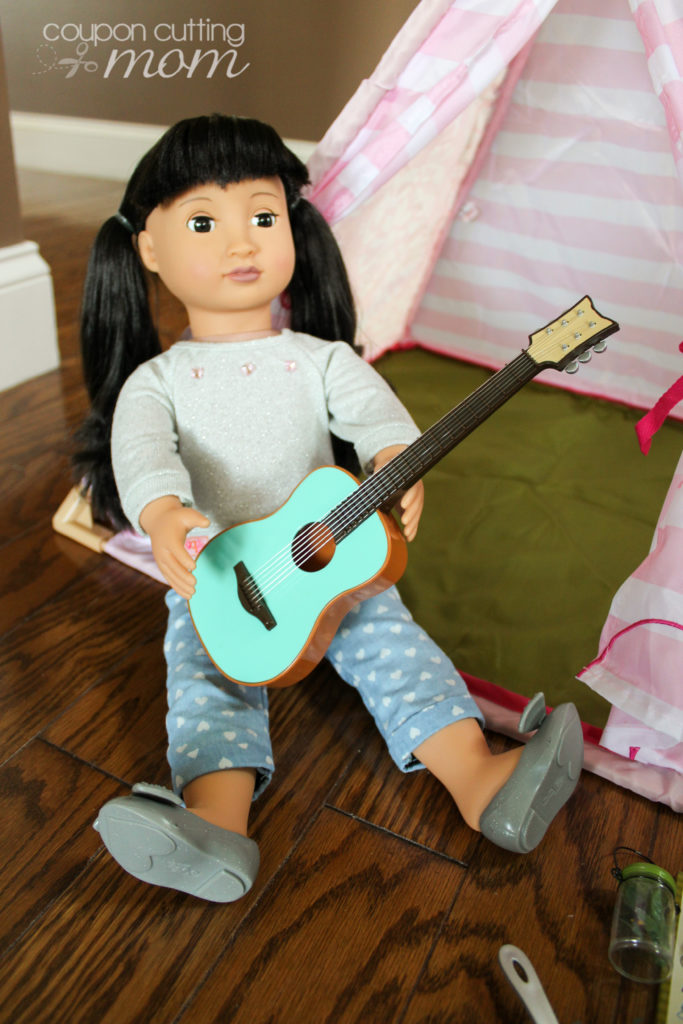 In addition to May Lee, we also recently brought one of the 
Our Generation Mini Suite Teepees
 into our home. Perfect for dolls up to 18″, just like May Lee, the Mini Suite Teepee has been a huge source of fun for my little ones. Each teepee comes with everything needed to easily assemble it and a handful of accessories like a guitar, canteen, compass, skillet, spatula, one serving of fried eggs and one camper guide booklet. Your little ones get everything they need to create a campsite environment and serve their dolls up a realistic camp themed meal after a busy day of creative play.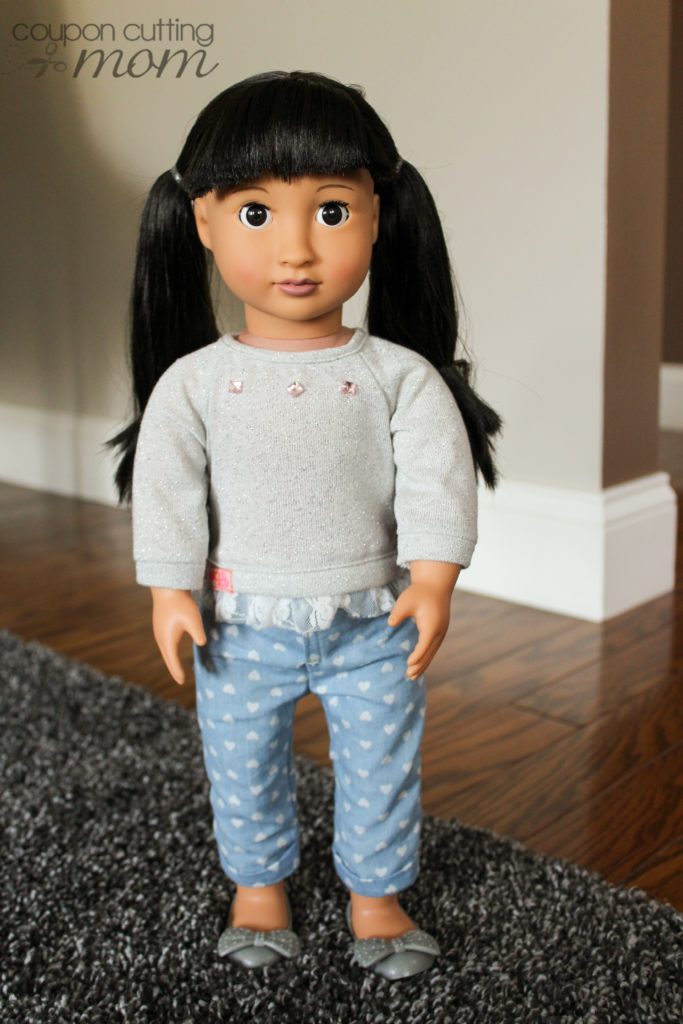 As a mom who is able to share my childhood love of dolls with my little ones, I've really enjoyed working with the Our Generation Dolls company to introduce my little ones to the Our Generation line of dolls and accessories.
Our Generation Dolls can be purchased at Target and prices start as low as $25 for one of these dolls. There is also a slew of accessories available as well, and this includes everything from canopy beds, scooters, salon chairs, clothing and much more. Any girl will love an Our Generation Doll, and any parent will love that purchasing this beautiful doll won't be breaking the bank.