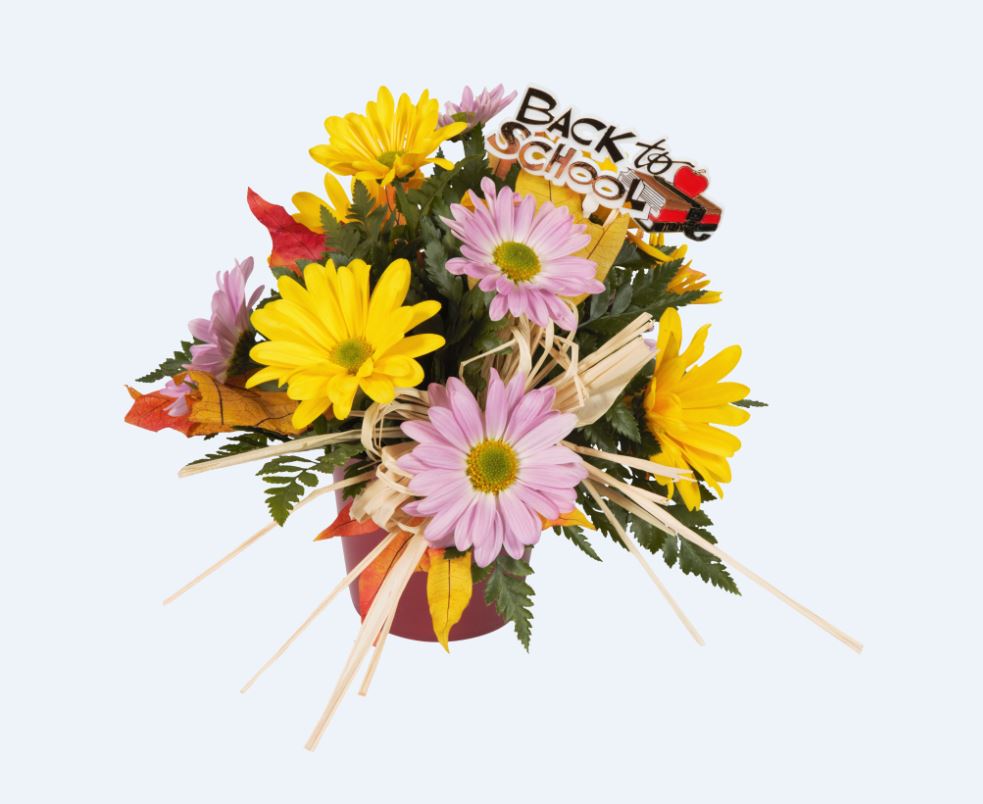 Celebrate Back to School with a FREE Royer's Kids Club Event
Royer's Flowers & Gifts will celebrate the start of a new school year with a free Royer's Kids Club event on August 25.
Children ages 5 to 12 will have an opportunity to create an arrangement featuring yellow and lavender daisy pompons, leatherleaf fern and a back-to-school stick-in. Each participant also will receive a balloon.
This free event is for kids ages 5 to 12 years old. Time slots are available at 10 a.m. and 2 p.m. at each of Royer's Flowers 14 stores in Berks, Cumberland, Dauphin, Lancaster, Lebanon and York counties.
Make plans now to attend this Royer's Kids Club FREE Back to School Event. Registration is required and can be done by calling your nearest Royer's Flowers store.