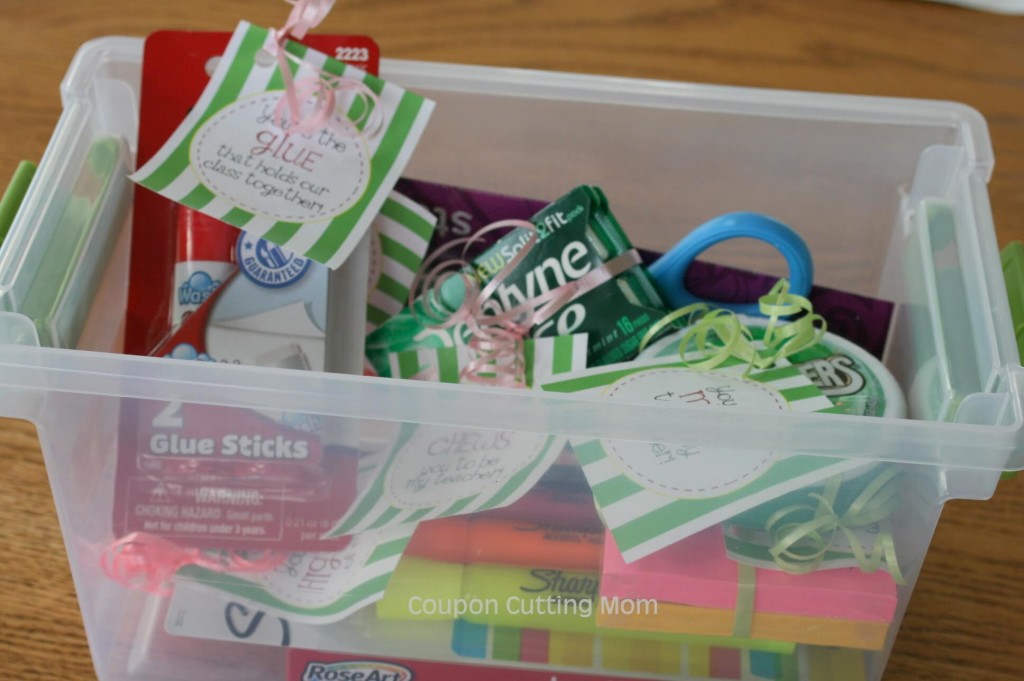 Where has the summer gone? In two weeks my daughter will be back in school and wanted a gift to take on first day of school for her new teacher. When she say the cute sayings that went with this Back To School Teacher Gift Basket she knew this is what she wanted to make.
Now let me warn you, our basket looks nothing like the one over here, due largely to the fact, that my daughter has a mom who doesn't have a single craft/creative bone in her body. You could say we went more with the practical/organizational side with our basket.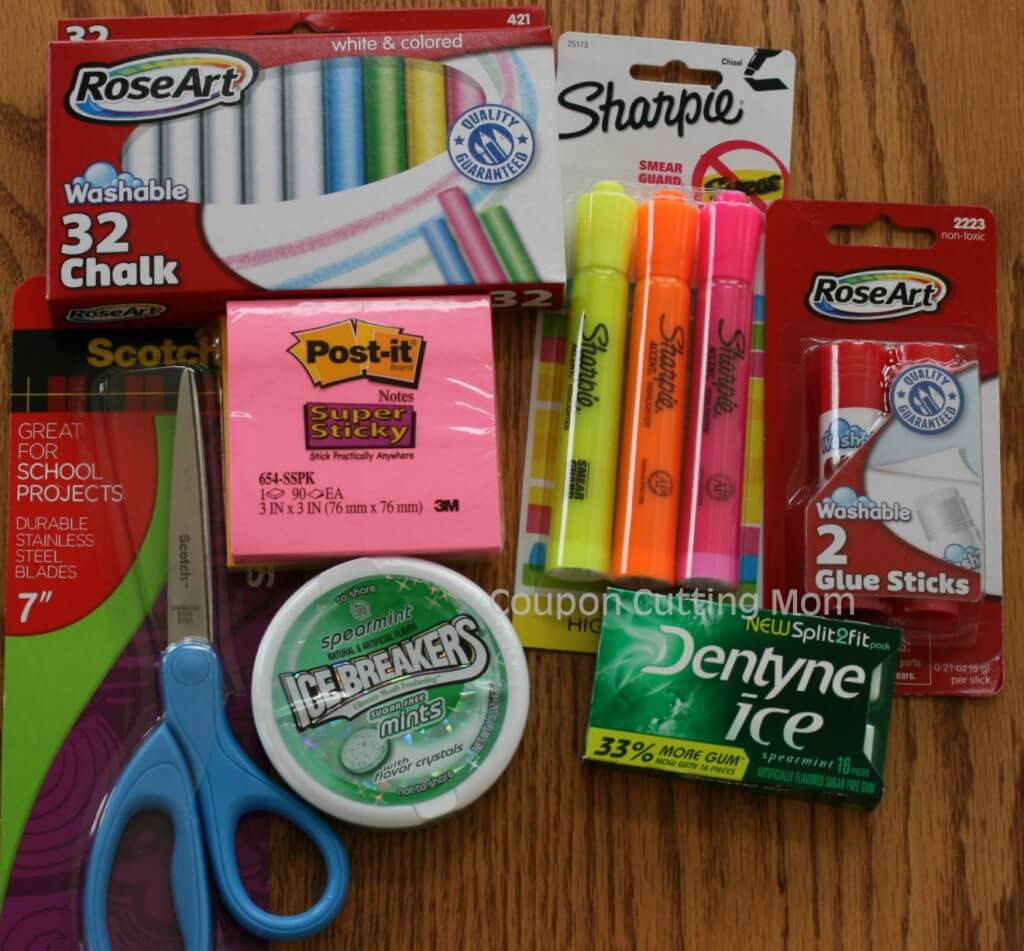 With all the the Back To School sales this time of year, you can buy the supplies you need to create a similar teacher gift like this for under $5. These are the items you will need: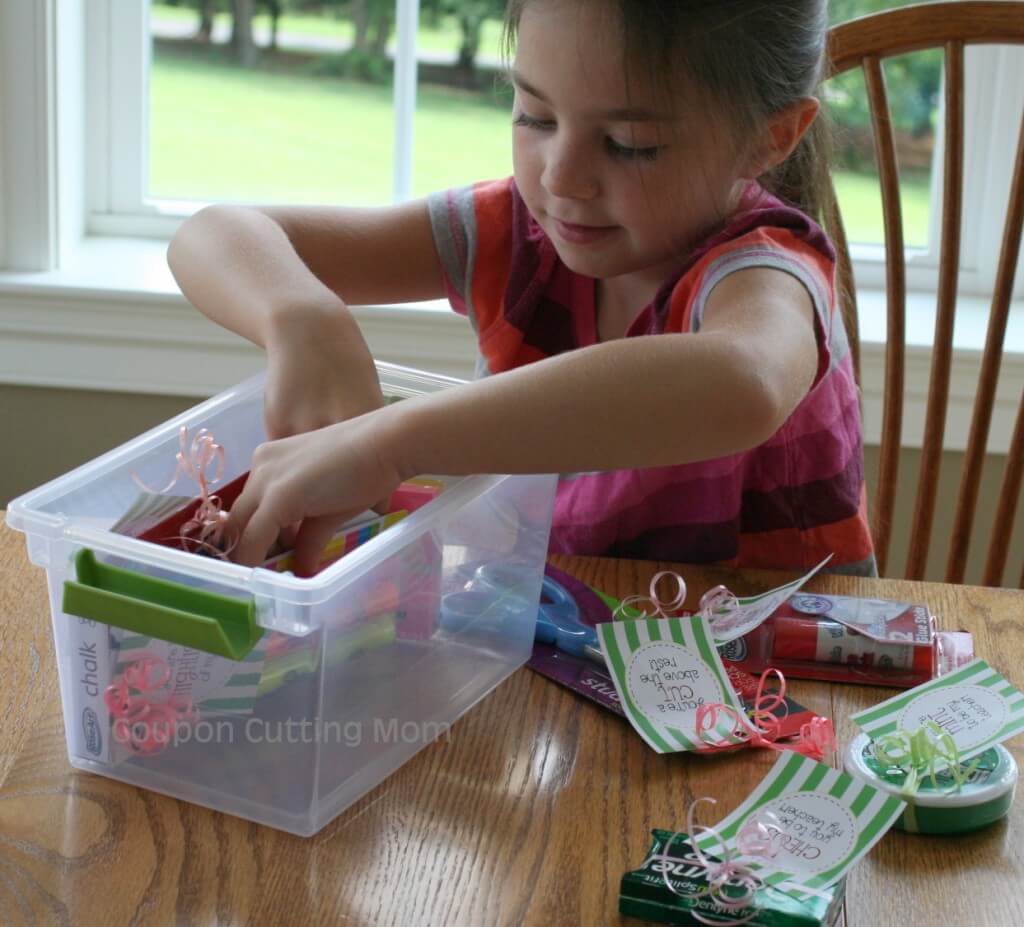 Then head over here, where you can find a FREE printable of the sayings to attach to each gift. After you attach each of the sayings on the correct items, put them in a basket or container and there you have it, you own Back To School Teacher Gift Basket that is useful and fun for any teacher.