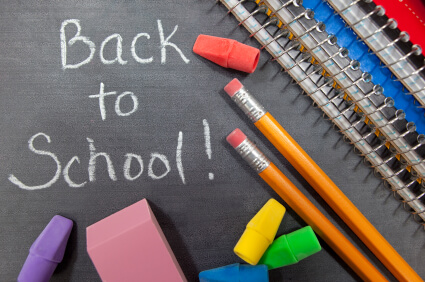 Can you believe it is the time of year to start thinking about stocking up on Back To School supplies? Seems like only a short time ago it was the last day of school. Looking for deals on back to school supplies? Here's a Back To School supplies price list to help you know if a sale is a good deal or not.
Don't buy all you school items at one time, as most office stores have a list of items each week for as low as $0.01. By buying the best priced items each week, you will be able to purchase all the items you need for school for much less money out of pocket.
Back To School Supplies Price List
School glue – FREE – $0.25
Scissors – FREE – $0.50 a pair
Plastic Pencil Case – FREE – $0.25
Loose leaf notebook paper – 100- 150 count packs – FREE – $0.50
Composition Notebooks- FREE – $0.25
1 inch Binders – FREE – $0.50
Index Cards (100 count pack) – FREE – $0.50
Photo Paper- 50 count packs FREE – $0.50
Permanent Markers 3 count pack FREE – $0.50
White Out – FREE – $0.50 a bottle
Thanks, MidgetMomma for this list!